Hulk Hogan is a megastar in professional wrestling and is also a well-known face in Hollywood. Many of his traits are being followed by the fans for several years now, even after retirement. Over the years, the two-time WWE Hall of Famer has tried to maintain his public figure. Shockingly, once his first ex-wife Linda shared a weird habit when they were a married couple, which will shock everyone.
ADVERTISEMENT
Article continues below this ad
In 2006, the entire Hogan family appeared on The Howard Stern Show. They were on the show to promote the second season of their show, Hogan Knows Best. However, Linda's answer to Stern's question regarding her and Hulk Hogan's habit shocked everyone.
ADVERTISEMENT
Article continues below this ad
Stern asked, "Can you go to a strip club or would that be bad for your business?" Linda replied, "No we've done that." Stern shockingly added, "So you can go. (It) won't ruin the image?" Linda added, "I don't know, we're grown-ups. Well, they don't advertise."
Further, Linda also shared she and The Hulkster go together to the strip club. Stern asked Brooke and Nick did they knew about this. Brooke said he knows her parents go out sometimes.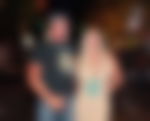 However, Stern went deep into the matter and asked, "Do you guys get lap dances?" Linda said, "He buys them for me (and) sometimes I buy him some. It's a little weird." Stern, looking at the WWE legend, said, "It's hot. There's nothing weird about that. I don't have any problem with that."
Clearly, The Immortal One and Linda's this one habit shocked everyone. However, it seems the former couple had a great time while they were married.
DIVE DEEPER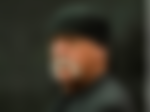 How many times did Hulk Hogan got married?
The Hulkster and Linda were together for 24 years. They got hitched in 1983 and separated in 2007 when Linda filed a divorce. They have two children, Brooke and Nick Hogan, from their marriage.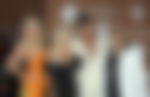 The WWE legend was in a rough spot after his divorce from Linda/ However, later he met Jennifer McDaniel in early 2008. They got engaged in November 2009 and a year later, in December 2010; the couple got married. 
ADVERTISEMENT
Article continues below this ad
However, earlier in 2022, Hogan shared on Twitter about he and McDaniel were being separated. They were together for 11 years before announcing their divorce. He is married twice in life.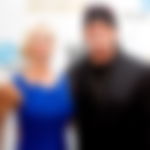 ADVERTISEMENT
Article continues below this ad
Furthermore, The Hulkster started dating Sky Daily. They both were first spotted together in February 2022. Daily is a yoga instructor and an accountant who lives in Clearwater, Florida. We have seen the couple several times last year in Hogan's social media posts.
Watch this story: Every WWE Superstar Who Attacked Vince McMahon