Simone Biles's performance has not only amazed millions of fans but has also impacted the future of gymnastics. A recent example of this can be seen in Dida Daniel's example. Just eight years old, Daniels has a huge passion for gymnastics. In a recent conversation in 2023, Daniels revealed how she was inspired by Simone Biles. 
Dida made this disclosure to Punch Sports Extra. Strangely, both Biles and Daniel showed an interest in gymnastics from an early age. While Biles was attracted to gymnastics at the age of six, Daniel was only two when she showed intrigue towards the sport. Along with Dida's disclosure, her father shared the lesser-known details of Dida's gymnastics prowess. While these details are shocking, they also indicate an exciting future for Dida and gymnastics. 
Simone Biles was an inspiration to the budding talent Dida
ADVERTISEMENT
Article continues below this ad
"I watched Biles on television and I loved her moves, then I started to practice it," Daniel admitted to Punch Sports Extra. Continuing, Daniel expressed, "For me, she is the best and I hope I can get to be like her and grow to become one of the best in the world."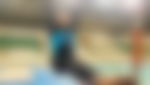 Later, Daniel's father narrated how Dida would attempt to stand on her toes at the bare age of two. After this, Dida would try to turn her body on the chairs and land on her feet with perfect balance. Impressed, Daniel's father stated, "We had to clear the sitting room for her to demonstrate and also got her a swing to practice it."  However, her parents' struggles to encourage their prodigal daughter had just begun.
DIVE DEEPER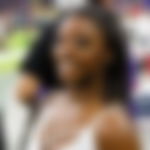 Dida's father assigned a coach named Tony Asuquo to his daughter. Ruminating on her daily struggles, he shared that she slept in the gym so that she would not miss practice. The reason was that her coaching center and home were far. Like Dida, Biles also influenced another star gymnast MyKayla Skinner who won a silver medal in gymnastics in 2020. One other story that is worth mentioning is about Biles motivating The Amazing Spiderman actor Andrew Garfield.  
Andrew Garfield's thoughts on Simone Biles 
ADVERTISEMENT
Article continues below this ad
In an interview, Garfield expressed, "I'm very inspired by Simone Biles."  Garfield expressed these views while he was on a temporary break from shooting for movies.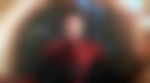 Later, Garfield clarified, "Nope, I'm not going to do that vault. I'm going to endanger myself if I vault today.  I find that really an incredible example."  This reflects how Garfield is influenced by Simone Biles's immaculate vault routine though he will not try it. 
ADVERTISEMENT
Article continues below this ad
Watch This Story | Gymnast Queen Simone Biles Dazzles Her Instagram Fans with Mirror Selfie
Do you think that Dida can take forward Simone Biles's legacy in gymnastics? Share your views in the comments section.