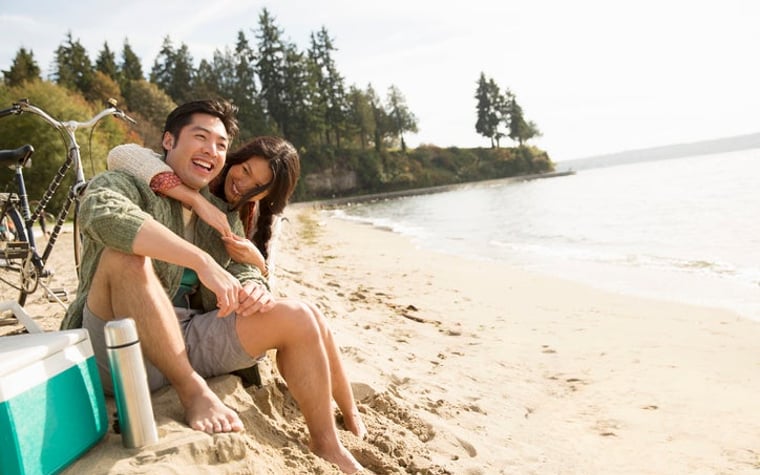 Get ready to pack your bags.
---
Key points
Planning for travel in advance can help you pull off the itineraries on your wishlist.
You should save ahead of time so money doesn't have to impede your travel plans.
A travel rewards credit card can help you save even more on your vacation spending.
---
If you're someone who's caught the travel bug, you're no doubt in good company. There's something liberating about getting out, exploring new places, and making memories in different corners of the country and world.
Meanwhile, the summer tends to be a popular time to travel. The weather is warm, school's not in session, and things may be slower than usual on the work front, thereby making the idea of getting away less stressful.
But if you're eager to travel more this summer, the time to prepare for that is now. Here are some moves to make this winter that could make it much easier to pull off your dream vacation.
Save: This credit card has one of the longest intro 0% interest periods around
More: Save while you pay off debt with one of these top-rated balance transfer credit cards
1. Boost your savings
Travel costs money — there's no getting around that. And if you're planning to hit some well-known destinations, you may find that you end up paying a premium for airfare and lodging during the summer months.
That's why now's a good time to start socking money away for upcoming trips. Figure out how much your travel will cost and break that down by week. That's the amount you should aim to stick in your savings account so you can explore as you please without having to worry about landing in debt.
2. Apply for the right credit card
If you'll be traveling a lot this summer, then it pays to arm yourself with tools that can save you money. And that's why now's a good time to sign up for a travel rewards credit card. These cards tend to come with money-saving benefits like free checked baggage on flights and discounts on in-flight purchases.
Also, some travel rewards credit cards come with sign-up bonuses that let you rack up a pile of air miles for meeting a certain spending threshold. That's a good way to offset the cost of your upcoming trips.
3. Book your trips in advance
Waiting until the last minute to book your summer vacations could mean spending more money than necessary. Rather than do that, start researching flight and lodging options ahead of time so you can compare your choices. In fact, you may want to make your actual reservations during the winter, especially when it comes to lodging.
Many hotels have fairly flexible cancellation policies. If you book a hotel stay now and change your mind in three months, you may not lose any money. But if you wait too long to book, you'll risk getting stuck with a higher price — or having your hotel of choice sell out.
If you're going to be booking a private rental on a site like Airbnb, you'll need to be a little more careful, as cancellation policies can vary a lot from one host to the next. But even so, you may find that you have plenty of options for canceling ahead of time if need be.
Summertime travel can be a wonderful thing. Make these moves in the coming months so you can set yourself up to have a blast.
Top credit card wipes out interest until 2024
If you have credit card debt, transferring it to this top balance transfer card secures you a 0% intro APR for up to 21 months! Plus, you'll pay no annual fee. Those are just a few reasons why our experts rate this card as a top pick to help get control of your debt. Read our full review for free and apply in just 2 minutes.