HOUSTON – Turkey Leg Hut is apparently being sued by US Foods for over $1 million.
The Houston restaurant has rapidly grown in popularity over the years.
RELATED: Dress code implemented at Turkey Leg Hut
It's located on Almeda Road and constantly has lines wrapped around the building.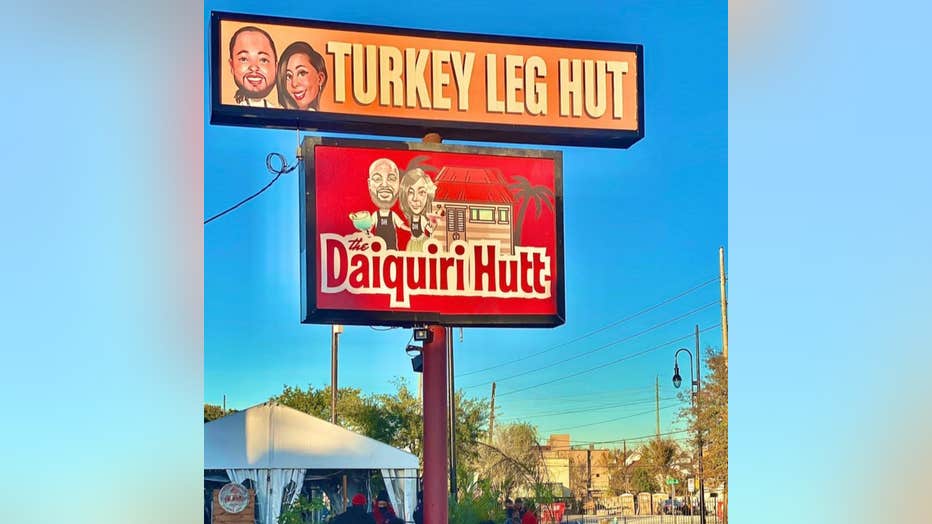 Courtesy of Turkey Leg Hut Facebook
The lawsuit comes in wake of an alleged unpaid balance of $85,106.17 to US Foods for produce sold to the restaurant. Turkey Leg Hut also agreed to pay interest in the amount of 1.5% per month on any payment past due until collected, according to the lawsuit. They would also be responsible for attorney fees, bringing the grand total of the lawsuit to $1,288,583.12.
US Food started supplying Turkey Leg Hut with goods and services beginning in September 2020.
According to the lawsuit, on September 15, 2022, US Foods sent a letter to Turkey Leg containing a demand for payment in full of all amounts due. However, Turkey Leg did not respond or object to US Foods' demand letter, nor has it made any payments of the outstanding invoices.
In a recent Instagram post, Turkey Leg Hut co-owner Lynn Price said US Foods owed them money from advertising on trucks and on Instagram. Price also claimed they have never missed paying their taxes or payroll.
This isn't the first Turkey Leg Hut was sued.
MORE: Third Ward residents sue Turkey Leg Hut, claim restaurant is a public health risk
Co-owner Nakia Price is mentioned in the lawsuit as well.