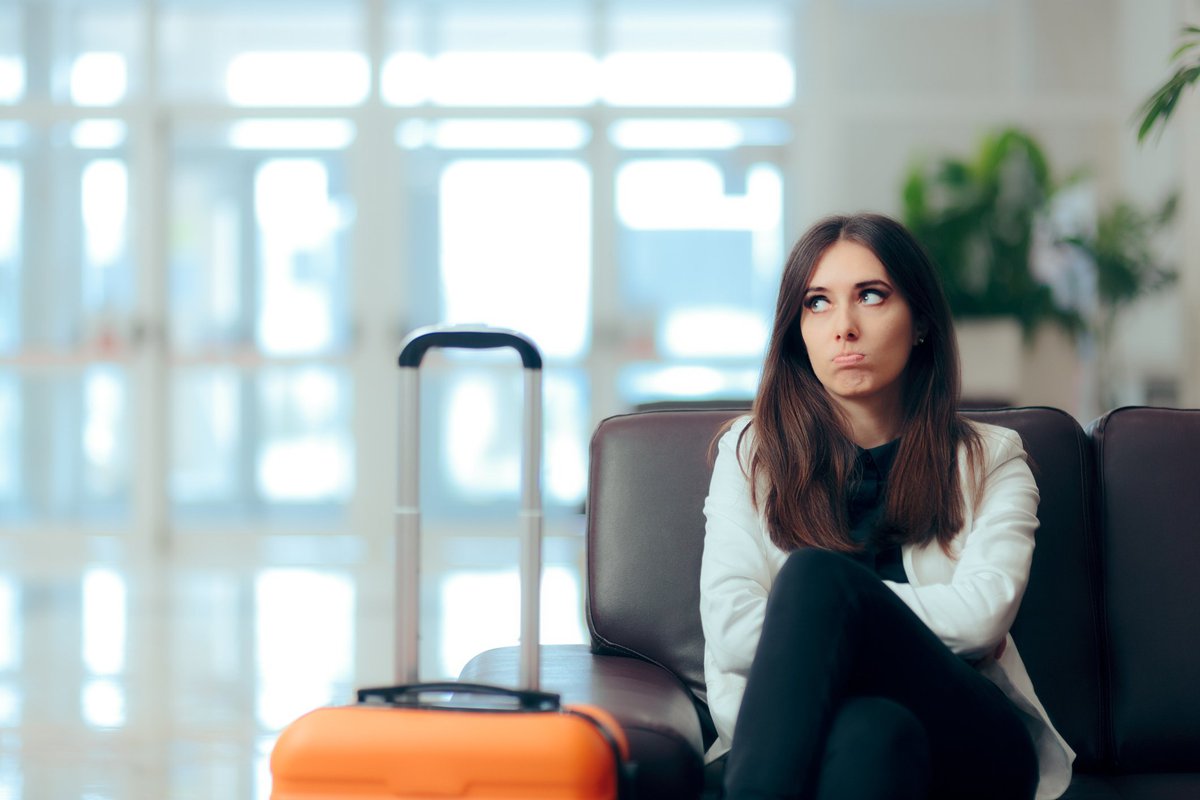 Complaints about Priority Pass lounge access have gotten more and more frequent.
---
Key points
Priority Pass is an airport lounge program.
Several credit cards include a complimentary Priority Pass membership for cardholders.
Lounge issues have made Priority Pass less valuable in recent years.
---
If you're a frequent flyer, the Priority Pass program sounds amazing when you first hear about it. Get complimentary access to over 1,300 airport lounges around the world! To make it even better, several travel credit cards offer a free Priority Pass membership as one of their benefits.
It used to be an amazing benefit, too. For a long time, Priority Pass was one of my favorite travel card perks. Whenever I was traveling, I made sure to check out which lounges I'd be able to visit ahead of time.
Unfortunately, Priority Pass has declined in quality quite a bit. Whether you're thinking of getting a card with a membership, or you already have one, it's a good idea to know what has been happening with this program lately.
A dwindling number of lounges
The big draw of Priority Pass has always been the lounge network, which is made up of lounges that have partnered with the program. In the past, you had a solid chance of finding one or more lounges open to Priority Pass members at any major airport you visited.
That's no longer true, as many lounges have decided to end their partnerships. There are now several major airports where you won't find any airport lounges you can visit with Priority Pass, including:
Denver International Airport
Los Angeles International Airport
Phoenix Sky Harbor International Airport
Fort Lauderdale-Hollywood International Airport
These airports have what Priority Pass calls "airport experiences," a newer type of benefit we'll go over further below. But in terms of traditional airport lounges, there's nothing.
Even at airports that have Priority Pass lounges, they're not always convenient to visit. Take Atlanta's airport, the busiest in the United States. It has a single lounge for Priority Pass members, in the international terminal (plus some experiences in other terminals).
More 'airport experiences'
To mitigate the loss of its lounges, Priority Pass has partnered with other types of businesses to offer airport experiences. Members can then get special benefits, normally spending credits, at these businesses. Here are a few examples of the experiences you could get:
Dining credits at partner restaurants
Massage credits at spa partners
Spending credits at Minute Suites (private travel retreats that can be used for napping, working, or relaxing)
Spending credits at Gameway video game lounges
These would all be interesting additions to Priority Pass for people who want to check out something different. The problem is that they're increasingly becoming the only options as actual lounges leave the network.
Because I used to fly out of LAX quite a bit, I'll give you a firsthand example. Priority Pass previously had several lounges at the airport. I visited the Alaska Airlines lounge and the Korean Air KAL Lounge, free of charge, and they were both great places to relax before a flight. At that time, Priority Pass was an awesome benefit that I loved having.
Now, Priority Pass gets you some spa or video game time at LAX. I'm sure those can be nice benefits if you're in the mood. But personally, my whole reason for having airport lounge access is to enjoy actual lounges, not to get a brief massage or play video games.
Access denied
Even when you find a lounge to visit, there's no guarantee that you'll be able to get in. Because a Priority Pass membership is such a common credit card perk, lounges in the network often reach capacity. Some also limit when Priority Pass members can visit or turn them away entirely, two issues that many members have complained about this year.
Priority Pass still has some value, at least if you're getting it through one of your credit cards. It might come in handy depending on which airports you fly out of and what it offers there. I wouldn't pay for an actual membership, though, and I also wouldn't rely on it. If I see there's a lounge I can access, I cross my fingers, but I also have a backup plan just in case it's turning people away.
Top credit card wipes out interest until 2023
If you have credit card debt, transferring it to this top balance transfer card secures you a 0% intro APR into 2023! Plus, you'll pay no annual fee. Those are just a few reasons why our experts rate this card as a top pick to help get control of your debt. Read our full review for free and apply in just 2 minutes.