While eye makeup products have the power to take years off your look and highlight your best features, they could also accidentally emphasize crow's feet and other signs of aging around the eyes. We checked in with celebrity and professional makeup artists for tips and suggestions regarding avoiding looking older than 40 with common, easy-to-make makeup mistakes. Alyssia Chang, a makeup artist with Prevail Beauty, and Ashunta Sheriff, an Emmy-nominated celebrity makeup artist, told us all about the one makeup mistake that instantly ages women over 40. They said that not applying too much eyeliner can actually make you look older. Read more below!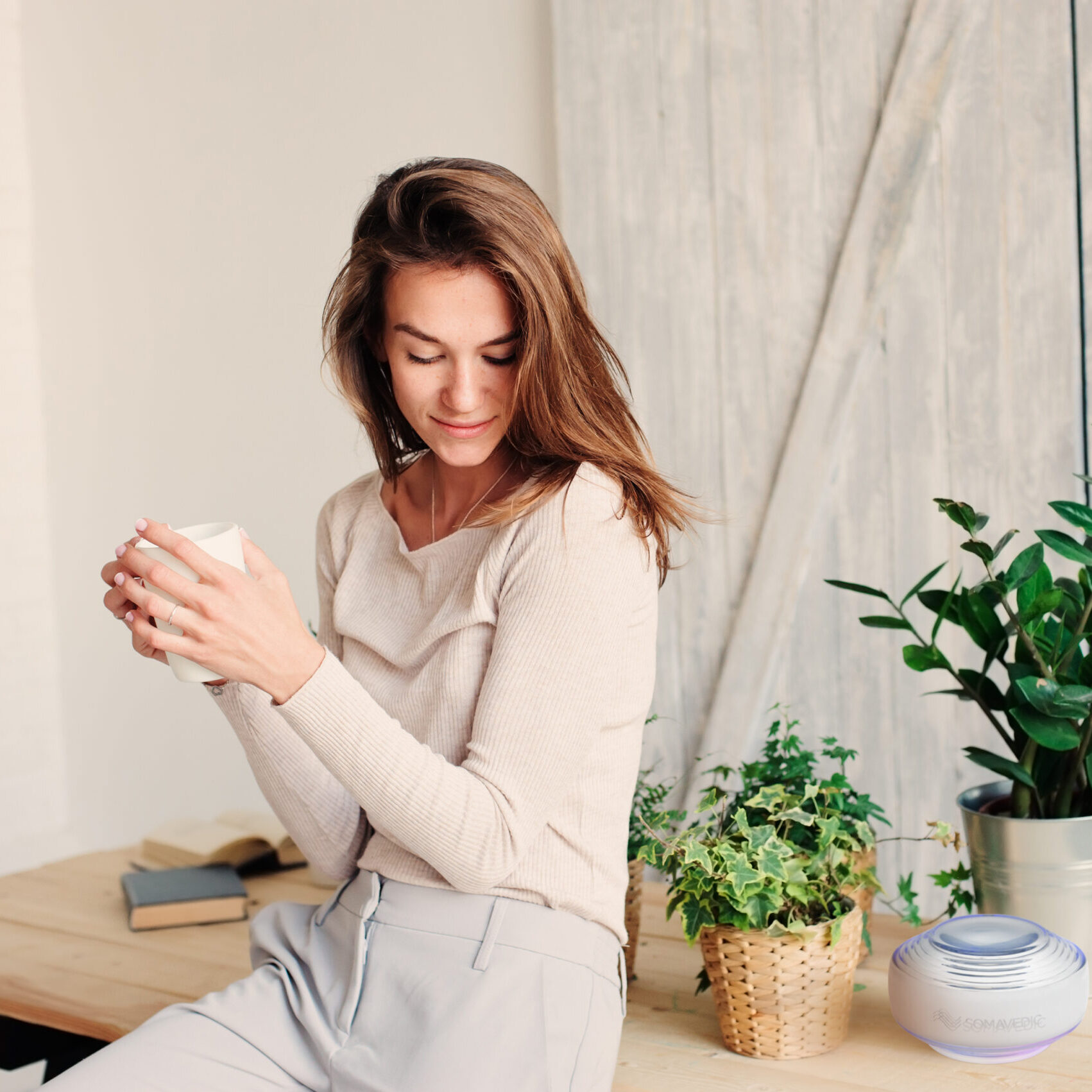 Use Biohacking To Combat Aging With Somavedic's Scientifically Proven Products
Shutterstock
Applying too much eyeliner
Eyeliner can be such a game-changer when putting on eye makeup, but its placement and the amount applied are very crucial. "I see this so often when women apply too much thick eyeliner on the top eyelid, bottom lash line, and waterline," Chang says. "As the eyes mature, it can weigh the eyes down and make them look tired." You may be tempted to apply eyeliner to all parts of your eyes, but to avoid overdoing it, Chang suggests sticking to one or two of these techniques. "That way it isn't overwhelming and looks more like an enhanced eye frame."
Instead, Sheriff says to try a clean cat-wing eyeliner look. "Cat wing liner is the ultimate lifting tip. Start 3/4 instead of the entire eye from corner to corner," she explains. "Using tape, place it as a guide on the outer edge of the eye and create the wing then move inward towards the inner eye corner but because the liner is gradually thinning as you move towards the inner corner. This tip is the trick everyone uses to create a perfect cat-wing fox lift look."
"Be sure to use an eye primer on the eyelid or shadow base. This will ensure a smooth velvety finish for eye makeup and also stop the product from getting in lines and crevices of the eyes," Sheriff recommends.
Applying makeup as you get older is all about finding new methods of complimenting your skin and your best features. With makeup, you can draw attention away from fine lines and wrinkles while highlighting your best assets. This is not to say you can't try out the vast array of makeup trends taking social media by storm, but sticking to single shade looks can be helpful in reducing your age and allowing for a smooth and effortless look that enhances both your beauty and your confidence in turn. And, it's important to avoid applying too much eyeliner as this will only age you by drawing attention to the fine lines around your eyes.