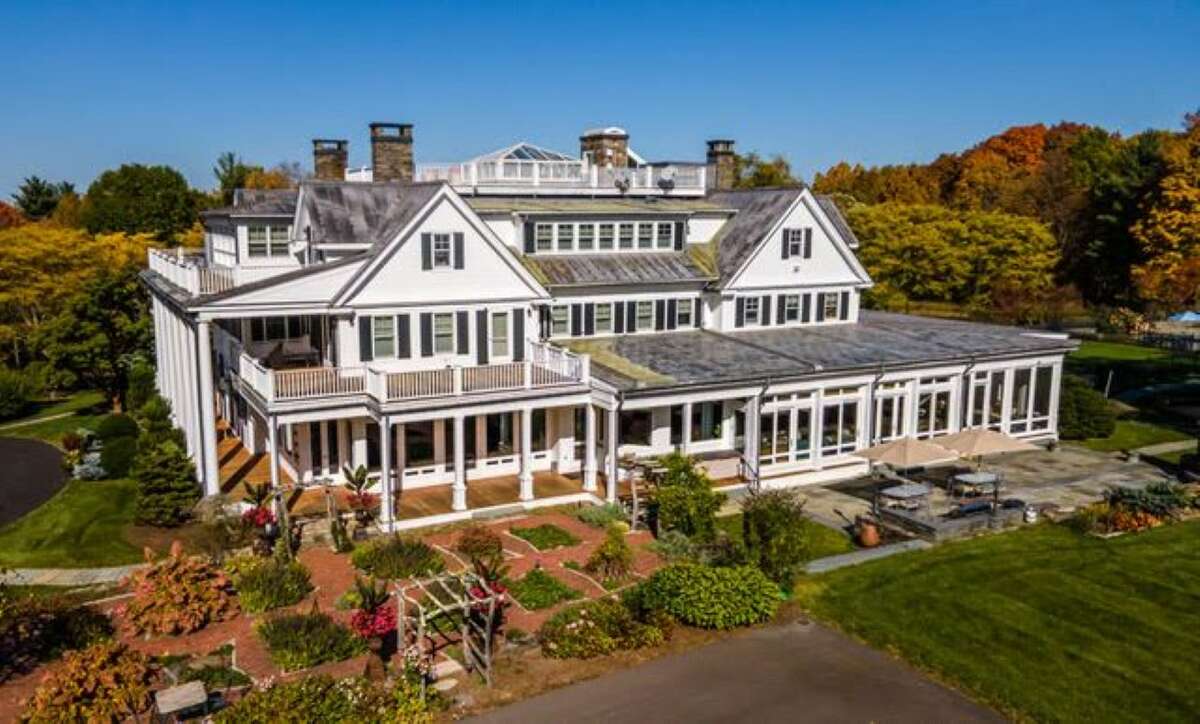 The home at 57 Mt. Tom Road in Simsbury, Conn., the former estate of television producers Thomas Miller and Robert Boyett. 
Anne Day Photography
The Salisbury home of the two of the minds behind "Happy Days" and other hits like "Full House" and "Family Matters" was listed for sale in 2021 and is still on the market today for $15.7M.
Located at 57 Mt. Tom Road, the former estate of producers Thomas Miller, who died in April 2020, and his partner, Robert Boyett, was listed in April 2021 for $17,950,000 and has dropped in price to its current listing of $15,750,000. The 22,282 square-foot country home features nine bedrooms, 10 full bathrooms and four partial bathrooms, all situated on 474 acres of land. Built in 2002, the home was constructed by Acheson Doyle Partners Architects, which also completed St. Bartholomew's Episcopal Church, the penthouse residence of the Plaza Hotel and the Liberty Island Pavilion near the Statue of Liberty in New York. 
The entry to the home features a grand staircase and opens up to a "dramatic 39-foot-long formal dining space with a soaring 32-foot-tall (3 story) glass atrium ceiling," the listing notes. The interior of the home is completed by a great room, according to the listing, as well as a library, a movie viewing room a "chef's kitchen with a large butler's pantry."