A collaboration with the creators of Mortal Kombat turned out to be one of the weirdest mobile games WWE ever produced.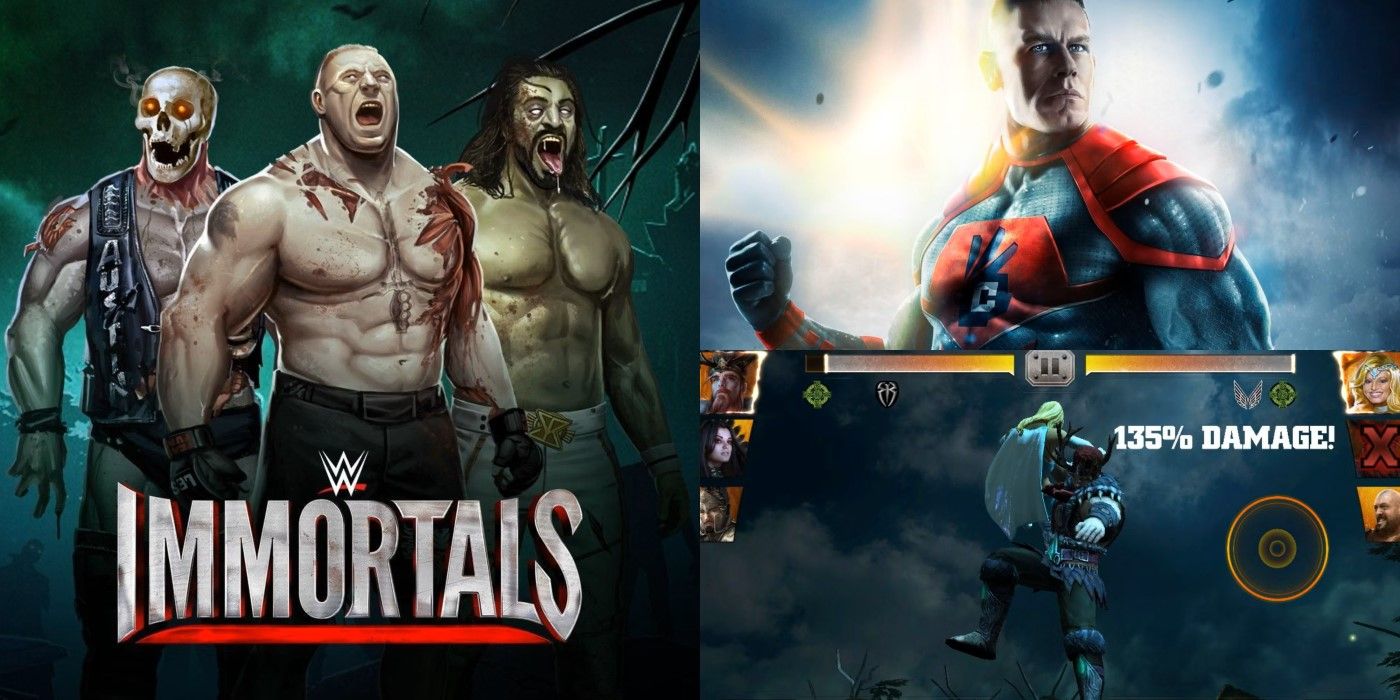 WWE has produced some great video games over the years. They have also produced some weird ones, and WWE Immortals is one of them. It's a WWE fighting game made by NetherRealm Studios, the Injustice and Mortal Kombat team. It features WWE superstars as out-of-this-world fantasy versions of themselves, and it wasn't a bad idea for a video game on paper. It didn't hit the mark with gamers, though, and its mobile-only release limited its scope. So what's the story with WWE's weirdest mobile game?
What Makes WWE Immortals Their Weirdest Mobile Game?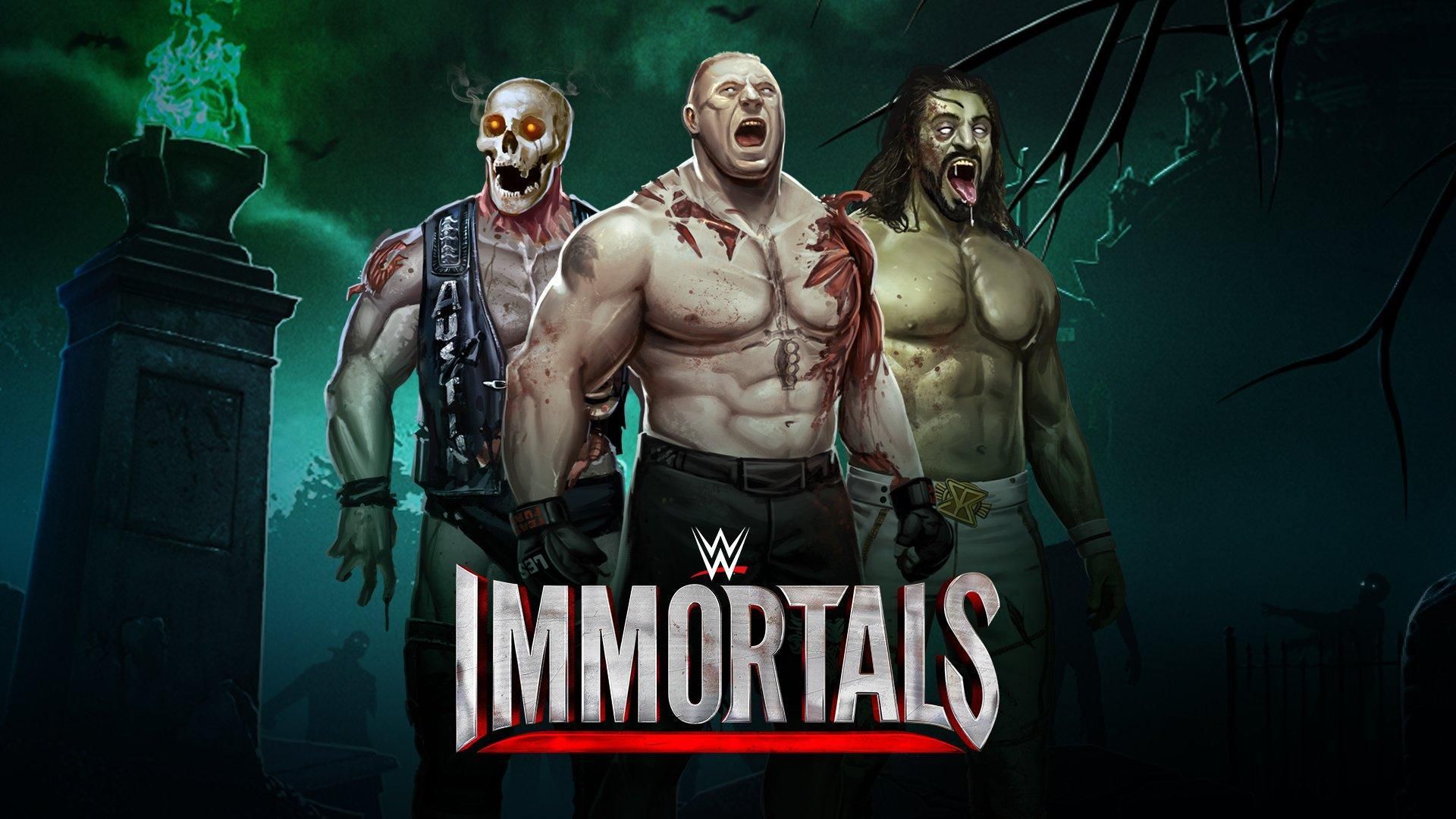 The very notion of a collaboration with the Mortal Kombat team and WWE is weird. Not as weird as a WWE 2K20 bug, but it's still pretty out there. What makes this game more bizarre is the out-of-this-world premise. Superstars were given fantastical powers and personas, like The Rock, a god, John Cena, a superhero, and Brock Lesnar, a cyborg. The game took characters that were already larger-than-life and made them larger than reality. It also has a weird allure to it because it was only available for a few years, launching in early 2015 and shutting down in early 2019. It's vaporware. Did it ever really exist at all?
RELATED: WWE 2K23 Will Reportedly Release Before WrestleMania 39
WWE Immortals Lacked The Depth Of 'Injustice' And 'Mortal Kombat'
Its obvious NetherRealm had a lot of fun merging the two worlds, and what was released was reflective of their previous work, but the roster was limited at release considering the vast number of superstars at WWE's disposal that could have been featured, and there weren't a lot of stages to compete in. Some critics described it as a WWE reskin of Immortals, which wasn't necessarily a bad thing, but the WWE Immortals lacked depth. The game utilized similar technical design ideas to the studio's previous mobile game, Injustice: Gods Among Us, but it didn't offer any innovations.
Players battled in teams of three, earning "Immortal Credits," "Gear Cards," and tokens used to purchase new superstars and upgrades. There were only twenty-five wrestlers to purchase at launch. Each superstar had basic attack and block moves and could execute three signature moves, including a finisher. In a behind-the-scenes video, developers of the game noted that all the moves were motion-captured, then once they were loaded in, they were exaggerated to fit the superstar's character in the game.
RELATED: WWE 2K23's Cover Art Appears To Have Leaked And John Cena Is Its Star
Immortals also included online play. Mobile gamers could connect over the internet to battle for more Immortal Credits, special Gear Cards, and tokens. There were even tournaments that could unlock alternate characters. Over time, more superstars and game modes were released, including a popular Zombie Invasion mode. It wasn't half bad for a mobile game, but it didn't pack much of a punch, and it didn't have staying power. Instead, it was a lot of the same thing mobile gamers were seeing in so many other pocket-sized offerings.
WWE Immortals Was Canceled In 2018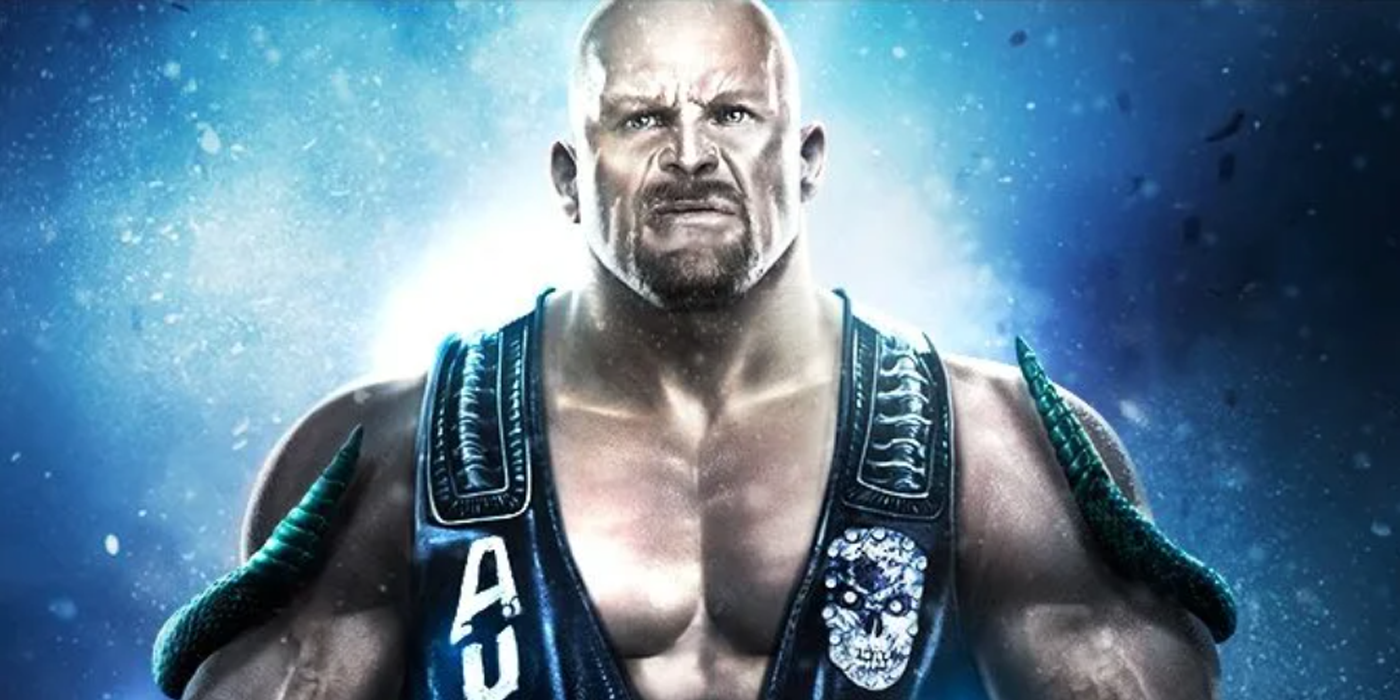 Despite its less-than-stellar reviews, WWE Immortals garnered a decent fan base among WWE mobile gamers for almost four years, but in late November 2018, it was announced that the game would be shutting down in early 2019:
"We hope you have enjoyed playing WWE Immortals. We are sorry to tell you that the game will no longer be supported after December 31, 2018, and will officially close on February 28, 2019.

After December 31, 2018, in-app purchases will no longer be available. However, you may continue to play and spend any in-game currencies you already have until February 28, 2019. After that date, only the single-player campaign will be available and WBID cloud saves will no longer function.

It has been an honor working with such a passionate community! We are thankful for all of you who played WWE Immortals and appreciate your support."
RELATED: WWE 2K23 Leak Suggests Edge Will Be The Star Of Its Showcase
Immortals Was WWE's Weirdest Mobile Game That Could Have Been So Much More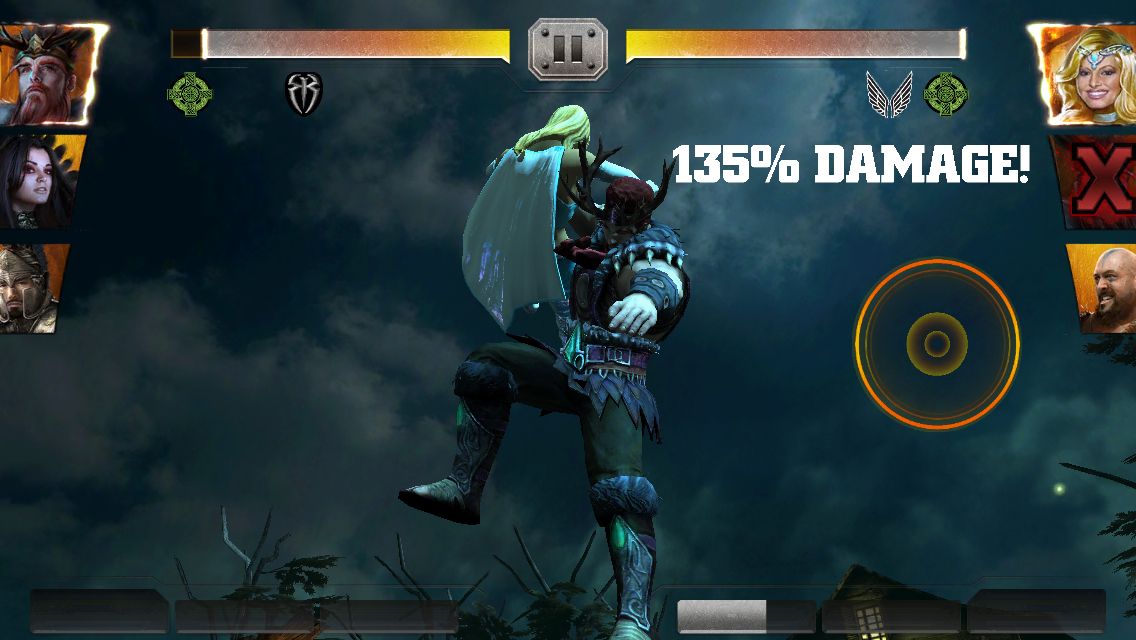 With a big weird premise from two well-known franchises, it seems like this mobile video game could have been so much more. Perhaps it would have had more appeal to console players as a fully-fledged release. Maybe it could have rivaled other great WWE video games. To take such a bold idea for a WWE game and load it to the gills with the same microtransactions as most other mobile offerings on the market seems lazy. Oh, and why didn't they just call it WWE Immortal Kombat?