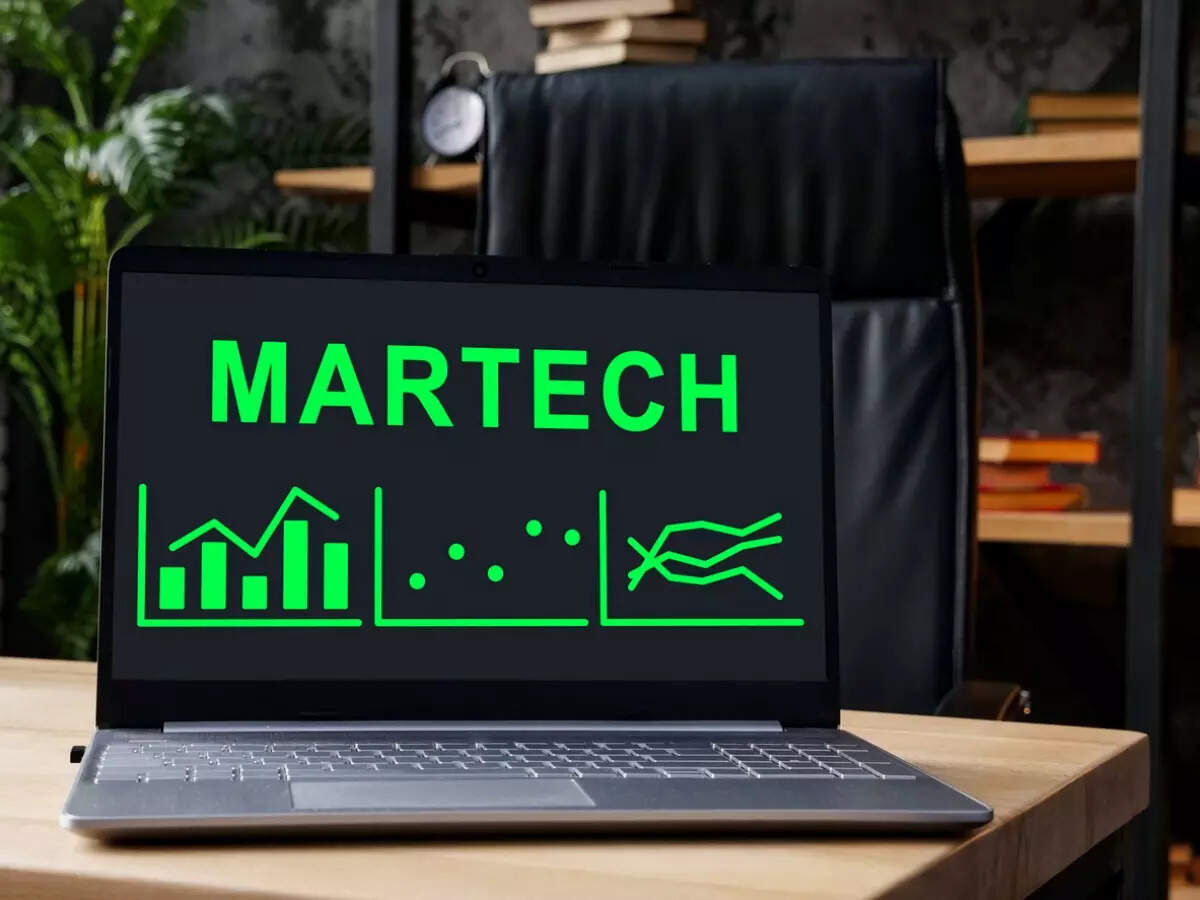 By Sarika Naik
In our highly competitive world, organisations are jostling to develop the right strategies for expansion. In any business-to-business (B2B) organisation, a major burden of enabling this falls in the domain of marketing. In modern B2B marketing, this entails facilitating marketing automation or marketing technology – and of the right kind.
B2B marketing technology (B2B martech) enhances the ability of an organisation's digital marketing campaigns. Therefore, it is not surprising that more than 75% of marketers plan to increase martech investments in the next year. Mirum India MarTech Report 2021 says martech in India is witnessing significant growth following the expansion of the digital economy.
This article is an attempt to understand the broad aspect of B2B martech and its business impact and refrains from going into precise tools or software.
The business case for martech

Despite today's uncertain economic outlook, the B2B marketing technology landscape shows steady growth. The reason? It enables more business for companies as it helps optimize campaigns and creates targeted and personalized marketing messages for audiences. It encourages more users to choose your brand, thereby earning more leads and conversions.
Martech helps track and measure the success of any business strategy. Companies can identify which strategies are driving the best results and can avoid resource wastage on those that don't. Martech also streamlines and automates marketing processes through tools and platforms that send automated emails or social posts automatically, saving time and resources and connecting with the target audience.
In today's multi-consumer and multi-channel world, it's important to have a holistic, cross-channel view of how different channels are performing. Though organizations deploy a range of martech tools for connecting with customers, these are disparate and far between. But herein lies the challenge, and how effectively and quickly marketers can build effective martech strategies will drive their intent to succeed.
Chinese e-commerce giant Alibaba's e-commerce solution, tailored around big data, helped retailers face COVID challenges of limited access to supplies and drop in demand. In only five days, Alibaba launched an e-commerce platform via its Alibaba Cloud platform, paving the way for advanced e-commerce scenarios like livestreaming, as well as cross-border and big data analysis. Thanks to cloud scalability, operational and management costs were lowered, and businesses could integrate new services to meet customer demand.
In a world where "data is everything," customer journey analytics has become key to martech. The goal of customer journey analytics is to deliver contextually relevant experiences to clients and customers at their preferred touchpoints. It goes beyond focusing only on the awareness, interest, consideration, intent, evaluation and purchase stages, considered the "classic marketing funnel" of the customer experience. It builds the relationship between customers and the brand and takes it from being just transactional to entirely experiential.
Consider Lenskart, an Indian omnichannel global optical chain. By simulating the real-life counter with the use of smartphone apps, virtual try-ons over smart mirrors, how-to-videos, and live streaming, the company's AR /VR platform helps customers take guesswork out of the product's purchase. It's about curating content that caters to educating them on product usage. Though Lenskart operates in the B2C space, its offering cuts across business networks.
Another example is of luxury automaker Land Rover employing AI-driven cross-channel marketing, including the use of the Google Display Network, Masthead in Lightbox ads on YouTube, and through mobile, search, and Google+. The cross-channel amplification led to 100 million impressions from the YouTube homepage, 11 million more impressions on Masthead, and 10 percent rise in search ads. Only the online leads from its digital channels account for 15% of Land Rover's total sales.
Along with the right channels for conversion, Artificial Intelligence renders more accurate customer personas to be targeted through customized content. This is clearly changing the martech landscape, with newer tools to build insights, interpret context, and apply meaning. By leveraging Natural Language Processing and creating predictive models, it provides contextual sentiment analysis which presents more decision-making opportunities for marketers.
The sophistication of these tools will continue to widen in scope, giving marketers greater understanding of larger and more diverse sets of data. During the pandemic, an AI- and ML-based solution called the COVID-19 Impact Assessment, was based on one such simulation model where business leaders could work across multiple scenarios, helping them take decisions and be prepared for challenges much ahead of time.
Martech … the roadmap ahead

B2B marketing is more complex than it's ever been, and the plethora of technologies doesn't make it easier. Organizations, particularly the small-to-midsize B2B companies, need to transform themselves in order to survive, which means adopting the technologies that allow them to better gather data and act upon it. Martech is ultimately a game of understanding the marketplace through a platform, tool or software that marketers can utilise to make better strategic decisions.
There's much less predictability in today's business environment. Therefore, marketing automation will be under intense scrutiny as marketers closely examine the ROI on their investments. But for all its challenges, only a compelling martech ecosystem will enable success for organisations both in the short and the long term.
The author is the chief marketing officer and chairperson, diversity – India at Capgemini. Views expressed are personal.