Any move in rationalising taxation slabs can provide a cheer to the market.
India's financial markets will look to repeat their performance from the budget day of 2021 when they gained the most in a single budget session since 1997. The days preceding the Union Budget have been market with volatility and a sharp sell-off, with the FII selling figure crossing the Rs 40,000 crore mark in January. The sell figure on January 30 was the highest since June last year.
Amidst this backdrop, the markets have turned towards Finance Minister Nirmala Sitharaman for some much needed respite. Expectations are high with regards to this Budget providing a boost to rural consumption that continues to struggle and also simplify taxation norms for the middle class.
Here are five aspects of the Union Budget that can provide some cheer to the equity markets:
Consumption Boost
The economic survey presented yesterday pointed out that India's economic growth in the current financial year has been principally led by private consumption and capital formation. Rural demand, however, has been on the backfoot, still struggling to find its footing since the pent-up demand from the post-pandemic era faded away.
Most FMCG, consumption-oriented companies barring HUL, have mentioned in their business updates or quarterly results that rural demand continues to remain lower compared to urban demand.
In such a scenario, some measures to boost rural and farm income through MGNREGA or other schemes can provide some cheer to the market. Stocks like two-wheeler companies, fertiliser or agri-based stocks can see some ripple effects if such measures do get announced.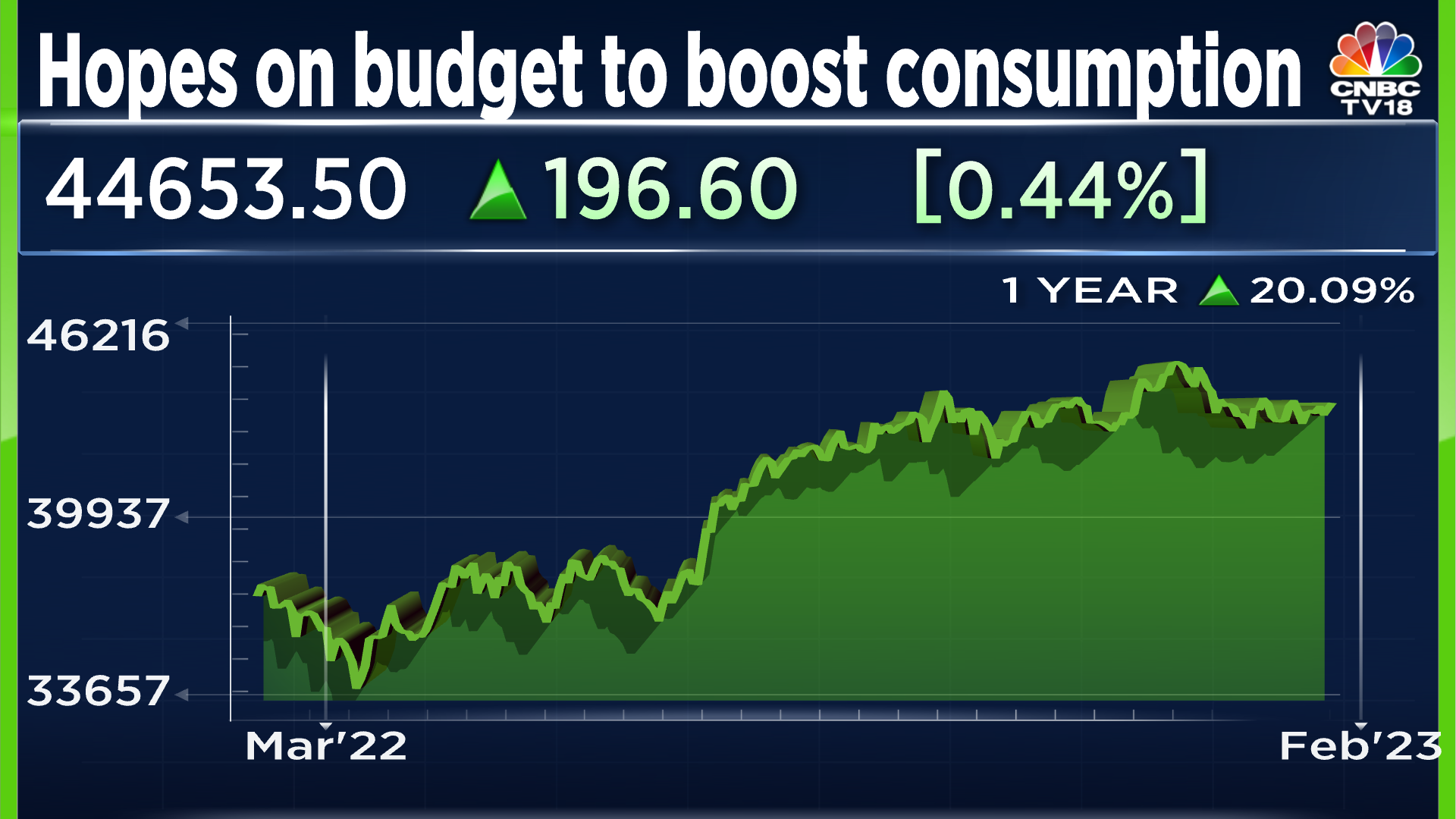 Tax Benefits
The one aspect that the middle class always looks up to the budget every year is whether they will be provided any relief towards taxation. It has been eight years since the standard deduction limit has been raised and experts are of the view that this Budget is a great opportunity to bring some reforms in the personal income tax space.
Sudhir Kapadia of EY told CNBC-TV18 that the highest income tax rate should kick in from Rs 20 lakh instead of the current Rs 10 lakh. Kapadia further said that the government should prune the deductions and focus on investments, health and education.
Himanshu Parekh of KPMG was of a similar opinion and said that the new income tax regime needs a revamp as it has found few takers. He also said that the highest personal income tax rate should be brought down to 30 percent.
Any such move in rationalising taxation slabs can provide a cheer to the market.
Keeping LTCG and Short-Term Capital Gains Tax Unchanged
As the Union Budget approaches every year, speculations begin to do the rounds on whether the government will tinker with any of the capital gains taxes. In such a subject, no bad news is good news. Therefore, in case the rates are left unchanged, the market will breathe a sigh of relief.
Nilesh Shah of Kotak Mahindra AMC told CNBC-TV18 that the budget should plug tax loopholes. Dinesh Kanabar of Dhruva Advisors said that one-year cannot be considered long-term from any perspective.
However, EY's Sudhir Kapadia said that while shortening the holding period for debt has merit, it is good to have attractive rates for long-term capital gains. He further said that short-term capital gains should be taxed at normal rates and it is unlikely that the government will tinker with the short-term capital gains tax.
Increased Roads and Rails Capex
The Budget this time is expected to focus on increase in capex for roads and railways.
There is an expectation of a 10-15 percent hike in spending for roads and railways to Rs 2.1 trillion. This could bring to the limelight stocks like Larsen & Toubro, IRB Infrastructure Developers, Ashoka Buildcon along with smaller names like KNR Constructions.
Railways is also a key focus area for the government. In the current financial year, the railways had a budgeted spend of Rs 1.37 lakh crore that is expected to rise to Rs 1.6 lakh crore for the next financial year. The stocks to watch would be names like RVNL, Jindal Steel and Power and Siemens.
Along with L&T, higher infrastructure spends could mean more orders for companies like ABB India and Thermax.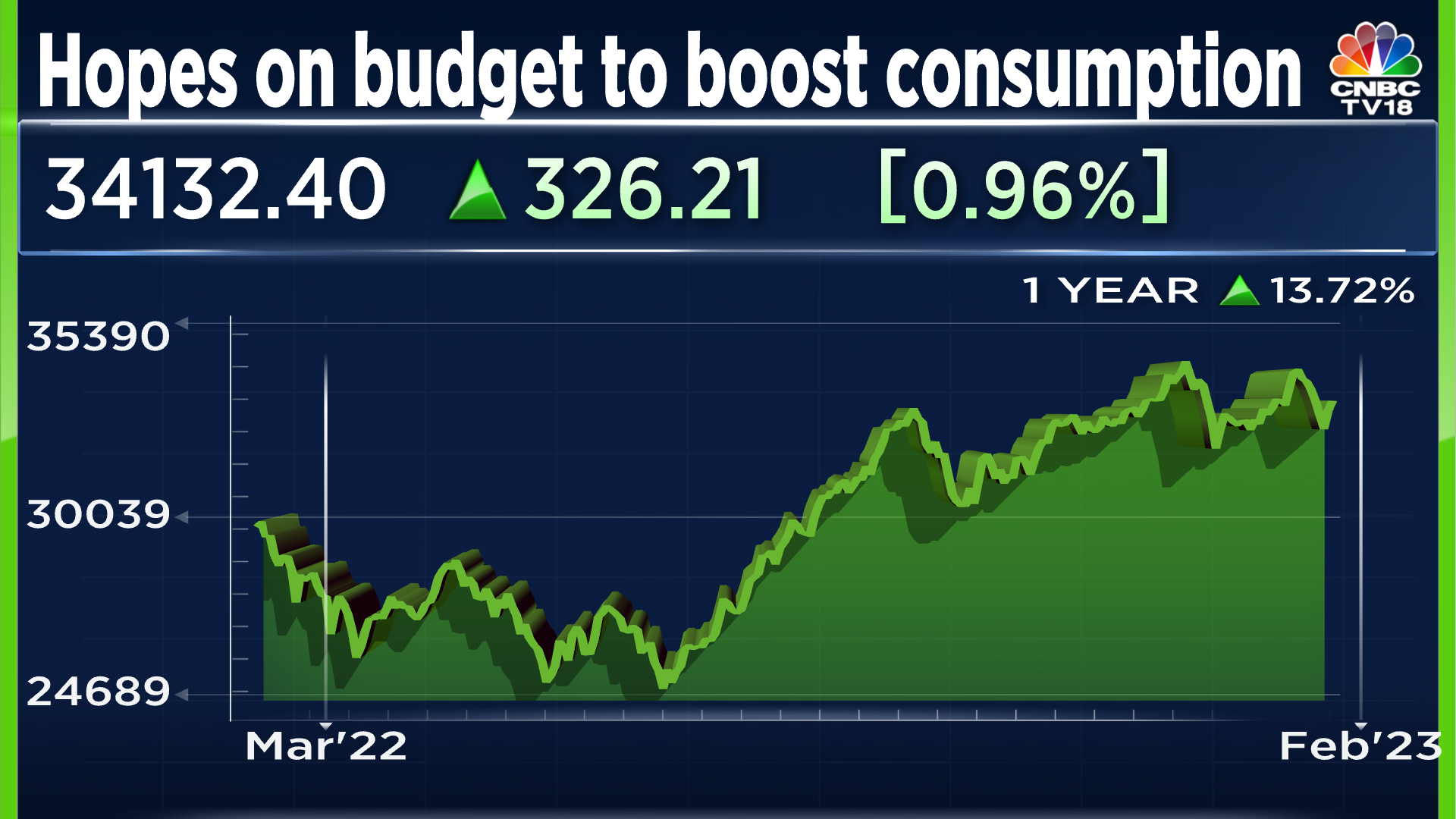 More PLI Schemes, Especially Clean Energy
The numerous PLI schemes announced have covered a wide gamut of sectors and have provided a boost to domestic manufacturing.
There would be expectations that the scope for these PLI schemes are widened and cover more areas like clean energy where there has been a lot of emphasis on in recent times.
Brian Jacobsen of Allsprings Global Investments told CNBC-TV18 that he is looking forward to structural reforms in the Budget, including investments in clean energy.
First Published: Feb 1, 2023 5:39 AM IST