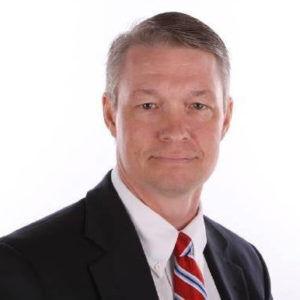 My favorite Scott McInnis story transpired shortly after the former Congressman assumed his latest role as Mesa County Commissioner, back in 2015. He spoke to me on several occasions about the deplorable condition of the Colorado-Utah state marker on Highway 50, lamenting how a visitor's first welcome to the Centennial State from the west was a crumbling, decaying, graffiti-strewn slab that depressingly belied its original glory. He grew ever more frustrated as his attempts to address the problem of refurbishing the marker were met with the usual, and grating, bureaucratic obstacles.
It was all too much for the seasoned public servant. Then one day I received a call from him; he reiterated his travails surrounding the poor wretched marker and the lack of enthusiasm for taking care of it from the state officials. Then in a tone, familiar to all who know him, that was equal parts matter-of-fact business and boyish excitement, he exclaimed "so I took it!"
Me: "You what?"
SM: "Yeah, I took it!"
And so he had. He had arranged for a work crew with a picker and a truck to pluck the thing from its moorings and transport it to an undisclosed location (it was a local concrete business), much to the chagrin of the BLM. The local business volunteered its time and labors to restore the marker, and in due course it was placed back where it belonged, freshly refurbished and gleaming, where it still stands, proudly announcing for interstate travelers their successful passage into Colorado.
Scott McInnis completed his second and final term as Mesa County Commissioner this week, capping a decades-long career in public service punctuated with stories like that. His remarkable public career began with his employment as police officer and volunteer firefighter in Glenwood Springs, and carried on into the state legislature, and then onto Congress. He would have made an exceptional Governor, were it not for the commission of a deeply regrettable mistake on the part of Colorado Republican primary voters. Undeterred, he focused closer to hearth, and took the helm of the Associated Governments of Northwest Colorado, which he grew into one of the most influential organizations in the state. He then ran for, and won, election as Mesa County Commissioner, which he has said is the favorite job he has had.
Some have called him the consummate politician, which fits only if the term is assigned its highest and noblest meaning. He loves his country, the West, and its people, and it shows in everything he does. I once read a recollection from Bill Bennett, about the night he was scheduled to have dinner with Jack Kemp. It was the night George H.W. Bush tapped Dan Quayle over Kemp for VP. Bennett expected to spend the evening consoling his dejected friend; instead, he found himself battling to get a word in, as Kemp exuberantly engaged the bartender with discussions about the opportunities America has to offer, before heading into the kitchen to chat similarly with the staff back there. That sounds exactly like something Scott McInnis would do.
His love of people extended, of course, to those who worked for and with him. I didn't meet him until his run for governor in 2010, but I certainly owe a great deal of my success in public affairs in the U.S. to his tutelage. Dana Perino, about whom you could make the reasonable argument that her journalistic career took a rather more vertical path than mine, got her political start in McInnis' congressional office. David Bernhardt did the same, and later became Secretary of the Interior. But as much of a natural mentor as he is, and as much as he can easily adopt a somewhat larger-than-life persona, he never lost the collaborative impulse, speaking always in terms of "we," never demanding credit nor denying it to anyone else. His fellow commissioner, now assistant minority leader in the Colorado House of Representatives, Rose Pugliese, herself among the brightest stars in the constellation of political Colorado, nicely summarized what all who have had the honor of working with him think: "I am grateful to have had the opportunity to work with Scott McInnis. His years of service to Colorado are admirable, and I learned so much from him." Just so.
So is Scott McInnis retired now from public life? That's hard to say. His parting words never have an apopemptic feel to them. You DO always get the sense that there is still something simmering away, another border marker out there that needs his intervention. For the sake of his lovely wife Lori, for whom his adoration is manifest, I hope he is indeed retiring. But for the country…
Kelly Sloan is a political and public affairs consultant and a recovering journalist based in Denver.