BEST ELECTRONIC

The Best Electronic Music on Bandcamp: November 2022
By
Joe Muggs
·
November 30, 2022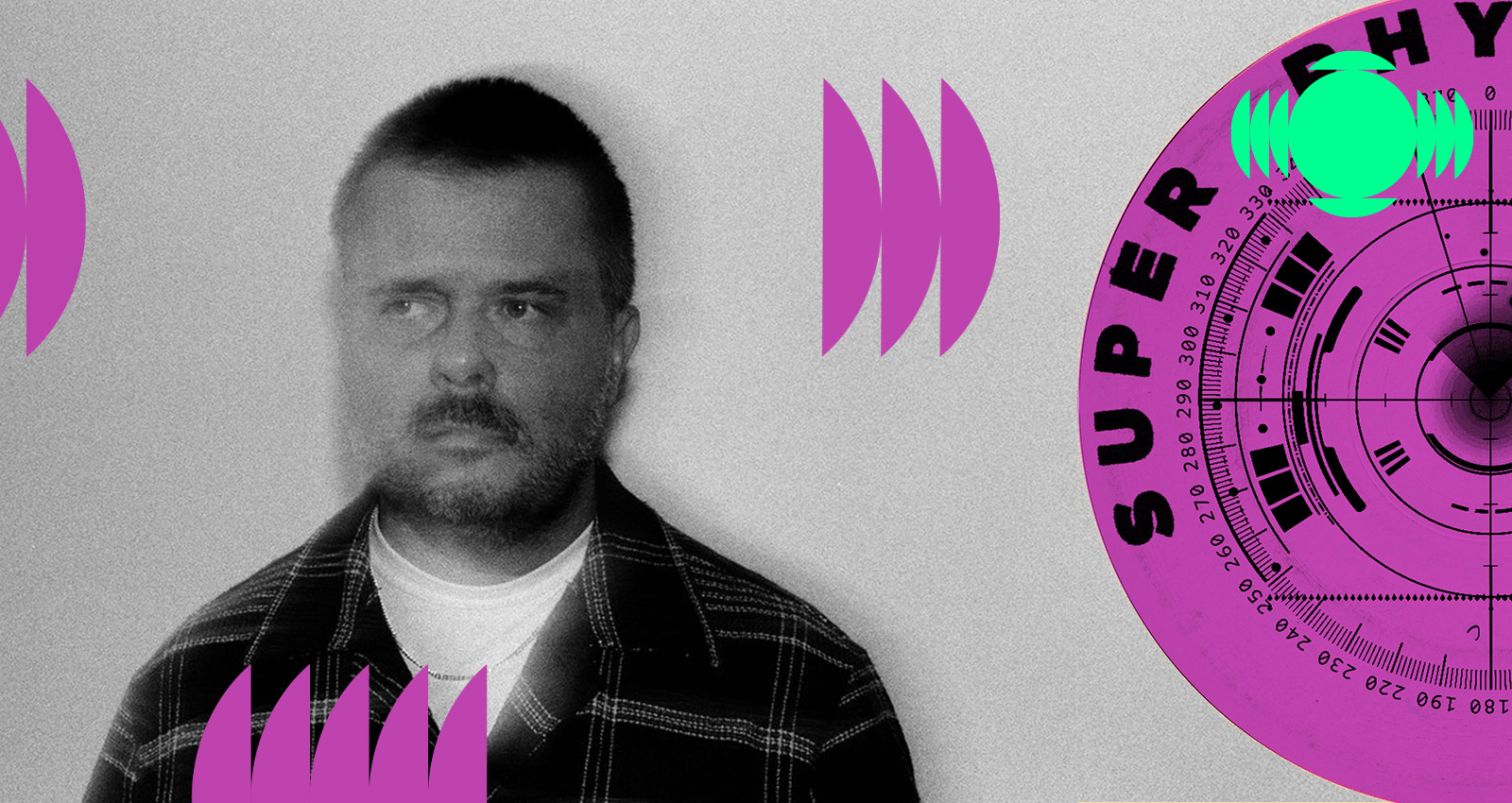 We dig deep into club music's past this month, with South African house from 1991, Zimbabwean-British funk from 1988, and lysergic disco from the master Patrick Crowley at the start of the '80s. There's music built on vintage principles, too: pure acid powered by the never-ending possibilities of a single synth and jungle built on some of the best-known breakbeats of all time. But is it retro? No. Because of the very nature of electronic and DJ culture, this music takes on new meaning—even sounds different—when it's put into the context of all of its mutant offspring. So get in the strobe light time machine, and find that point where the decades melt together…
Ratomagoson
Fold

He may now be a full-time baker in the English West Country, but Ratomagoson remains one of the UK's more distinctive producers with his slow, spacious, and crisp takes on jazzy house, garage, and broken beat rhythms. "Fold" here sounds quite Detroit—Moodymann at his most P-funk-inspired—albeit with sharp-edged techno chords folding and bending around the groove. "Kden" is a classic British pirate radio two-step garage beat slowed right down, dubbed right out, and wrapped in a lovely warm blanket of reverberating harmony.
Tyler Pope
Make Each Other Happy

It's spicy, bouncy, punky alt-disco with Nancy Whang from LCD Soundsystem on backing vocals and a Dennis Bovell dub for good measure. What else do you need to know? "Jump In the Fire" is a laid-back groove with enough bongos being whacked to satisfy Balearic DJs. "Ananas" is a jagged banger with artificial cowbells pinging all over the place. "NWIK '22" is a rock band playing acid house. Bovell's dub of "Jump" floats on a warm sea of echoes. If that doesn't convince you, what will?
Yuri Suzuki
Twilight

Not many people know how to make a TB-303 bassline synth properly sing; Yuri Suzuki does. These tracks don't try to be anything but acid house: a drum machine, a 303, and the tiniest of embellishments—like a robot voice and twinkly chimes on "Radar System" or a muffled chord stab on "New Acid 3.2." But, wow, the tones he wrings out of that synth are something else. No matter how often you've heard the tracks, the way the acid line worms its way in will get you right there. And the lusher, more maximalist closer "Twilight" is a full-on hug-a-stranger-and-tell-them-all-your-secrets classic for the ages.
Small
Don't Leave me in the Rain

This album of South African house and R&B from 1991 has been a holy grail for collectors for a while, and thankfully Re:Warm have managed to license it for the rest of us to enjoy. There's a couple of slower songs that sound a lot like the UK street soul of the time, but for the most part, it's joyous, churchy vocal house with rich songwriting and arrangements. Think Adeva, Inner City, Frankie Knuckles, bubbling over with positivity and enjoyment. The production might be basic, but the lavishness and love in these songs more than makes up for it.
ETCH
The Creeper

The rebirth of Moving Shadow as Over/Shadow continues to dazzle. This month sees a double drop of a single from veteran drum-edit wizard Paradox plus these four tracks from young Brighton talent ETCH, all of which are testament to jungle's endless possibilities. The title track proves the Apache break still has boundless life left in it, "Seeoux" is clipped and minimalist with some of the chirruppy digital percussion that made early grime so trippy, "Henry" combines witty use of Eraserhead samples and woody-sounding drums with the industrial threat of classic techstep. All of them are true to jungle/drum'n'bass's source materials in jazz, techno, and rave, and all are delivered with unabashed gusto.
Chaircrusher
Music for Upholstery

Iowa resident Chaircrusher has been floating around underground music longer than most of you have been alive, but he still manages to roll out multiple albums of genuinely exploratory techno per year (this is one of two this month, along with the more ambient Daddy or Chips). Maybe by this point he's managed to rig up his modular synths so that this stuff comes out all the time, and he just captures it. But however it's done, it is super charming: whoops, slides, and slithers of tonal magic make tidy shapes around drum machines that roll funkily along. There's some very dark techno drones in "Figby," but for the most part, it's lovely, genial stuff.
Pássaro
Antes de Existir o Mundo

People often talk about Brazilian music as if it were a genre, forgetting perhaps that the country is as big as the whole of Western Europe. This record of gentle psychedelic electronics, though, does span thousands of miles of culture, taking inspiration from the tropical Amazonian northeast, the electronica of the cooler southeast, and a gentle hint of urbane bossa nova and tropicália in the guitars that ripple through its steamy spaces. It's a hazy dream of a record, only made better by a narcotic dub reggae twist on the lead track by El Búho.
Mataya
Golddigger

The UK label Emotional Rescue has an extraordinary catalog of excavated reggae, new wave, New Age and other music mainly of the '80s, treated with respectful mastering and the occasional deft re-edit. So it is here with Zimbabwean expat in London Mataya: the rigid '80s funk of "Golddigger" is presented in original 7-inch and 12-inch versions, plus two more from original tapes…all of which are crisp and lovely. But then there are two reworks from Adelaide, Australia producer and Isle Of Jura label boss—another connoisseurs' reissue label—Jura Soundsystem, which don't mess around with the original, but give it just enough spit and polish to show off the quirks and quality of its production.
Olive T
Maintaining

.
00:10 / 00:58
A New Yorker in Switzerland, Olive T seems to be on a mission to get to the heart of house music. Which is not to say she's repeating familiar motifs; but her tracks are consistently about chasing that particular feeling that's still unique to the genre after all these years. Each of these four tracks takes a fairly standard route into the endless groove, with soft organs and vocal snippets circling the four-to-the-floor kick—but none of them signal where they're going to end up, meaning they constantly surprise. So the never-releasing tension of "We'll Maintain" is miles from the surging layers of echo and filter in "Just to Get By," and the elevated euphoria of "Take You Too" is nothing like the eyes-closed satisfaction of "U Already Know."
Poirier
Momentum

.
00:10 / 00:58
Ghislain Poirier has been a reliable party starter as a DJ and producer for many years, with Caribbean dancehall as his starting point. But here, with fellow Montréal vocalists in tow, he's joining the dots across lots of different Afro-diasporic styles. There are two upbeat takes on Nigerian/Ghanaian Afro-swing, with Angee Wings' MCing harking back to the playground club rhyme styles of Rye-Rye and early Azealia Banks, and a super-smooth '80s dancehall-inflected vehicle for Waahli's Haitian Creole vocal, plus three infectiously cheery instrumentals.
Erick LeGrand
Mes Amis

The late French-Algerian musician Erick LeGrand was one of those unseen connectors who truly defined "underground." Part of London's squat and noise rock scene, he also found untold collaborators in leftfield dance—including the similarly Zelig-like Nina Walsh, who, along with her studio partner Andrew Weatherall would often sample sounds and loops from LeGrand's overbrimming hard drives. Here, she commemorates him by collecting and remastering some of his less frenetic work—though it's still pretty wild by most standards. Subterranean dub, krautrock, trip-hop, exotica, fuzz-rock all melt together, like Tricky, Joe Meek, and Add N To X were jamming together. It's…quite something!
Bit Cloudy
"For the Live Cables"
This East End producer is really carving out a space for himself in synth-led, dreamy electronica that's heavy on the melodies of the mid-'90s but manages not to sound retro. This one is a melancholy dream of a track, its brushed cymbals and tentative tune floating through the clouds of a wet London autumn and then picking up as a gorgeously slow beat constructs itself and rising up, up into the cosmos.
twofold
Xform Trax

.
00:10 / 00:58
We're starting to run out of superlatives for Georgia club producer twofold. She just keeps delivering tracks that are unbelievably sonically advanced, while keeping everything focused on the rawest dance energy. Starting with a take on the classic "Ha Dance" sample that's a staple of club genres, she ramps up the distortion and hyperactivity across six tracks. Every other percussion hit sounds like a door slam or gunshot, and the screeching and crunching synthesis and glitched edits will leave you on the verge of panic. The last two tracks "Invuln. Spell" and "Trim Curve" are so gnarled and dense it's like being on a dancefloor full of trans-dimensional beings mutating as they move. But for all that, it's full of radical joy. Nobody else is making music like this anywhere right now.
Various Artists
Roses Are Dead

Rose Bonica in Cape Town, South Africa, has quietly built her label Roses Are Red into a serious force for offbeat and disquieting dancefloor music. This mini compilation—which raises money for a local animal charity—covers plenty of bases. There's sweaty '90s loop techno by JAIDE, oddly soulful breakcore by [kevinindafield], and skittering liquid IDM by Chris Timm. Headless Horseman make a lush, layered kind of footwork, Odous does gothic drone techno with a dancehall bounce, and Bonica herself comes correct with the genre-agnostic, high-speed, lo-fi funk of "Running Through Noise." A fine and weird showcase for a fine and weird label.
momone
dobicore 02: i'm still in the art course

Very few clues as to what this is or where it comes from, but it seems to exist somewhere in a fast-evolving continuum of pop culture, sampling very online microgenres like mashcore, digicore, nightcore and, uh, dobicore. Dobicore appears to be about sampling anime, then splattering it across the fizziest, brokenest, fastest, silliest, glitchiest most over-compressed, happy hardcore beats possible. It's extremely infectious, if your tolerance for information overload and high sugar pop rushes is high. It'll definitely get your heart rate up, at least. Strictly, as rave MCs used to say, for the headstrong.