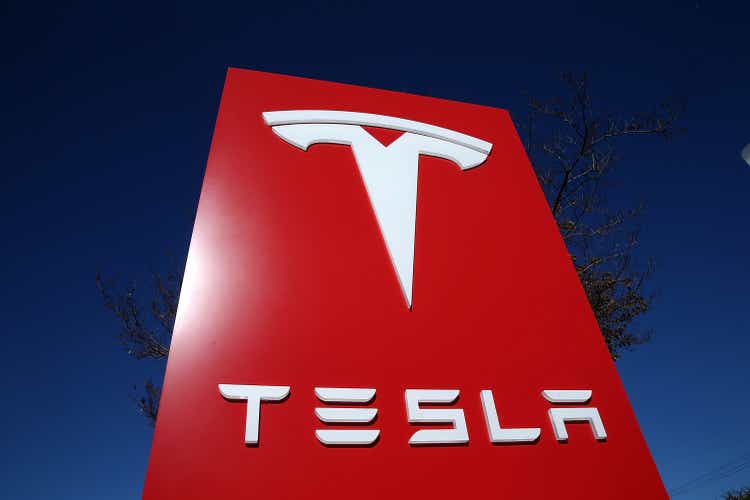 Tesla (NASDAQ:TSLA) powered higher on Tuesday as more analysts pointed to the long-term upside of the recent price cuts even as near-term are lowered due to the hit to margins. The general view is that market share benefits could be dramatic if EV competitors struggle amid the new pricing backdrop.
Jefferies analyst Philippe Houchois said Tesla (TSLA) still is leading the industry towards a better business model, but warns the trajectory is likely bumpier than some bulls expected. A Buy rating was kept in place on TSLA while the price target was reduced to $180 from $350.
Bank of America analyst John Murphy said the rationale for TSLA clipping prices could reflect increasing competition with a flood of new EV models, weakening auto demand amidst the difficult macro backdrop, and a strategy to crowd out competition as capacity is ramping up across the industry. The Austin-based company is also noted to have made an effort to have more vehicles qualify for Inflation Reduction Act tax credits as base prices for the Model Y and Model 3 in the U.S. are now below the required MSRP thresholds. The firm kept a Neutral rating on TSLA and cut its price objective to $130.
Societe General analyst Stephen Reitman said Tesla's (TSLA) pricing actions in January show that demand for its vehicles at the pre-price cut levels was not unlimited or simply constrained by capacity as some bulls maintained, but also pointed to strategic upside with market share.
Shares of Tesla (TSLA) rose 5.78% in morning trading on Tuesday to $129.48 to stand as one of the leading gainers in the EV sector. TSLA is also at its highest level since late December after a 20% ride higher over four weeks.
Read a fresh bullish breakdown on Tesla (TSLA) from Seeking Alpha author Envision Research.