It was meant to be a 12-month break.
At 16, TC Cassidy had recorded her first album, received two Golden Guitar Award nominations, and was touring with the likes of Lee Kernaghan and Keith Urban.
"I guess I was overwhelmed, in a word," she said.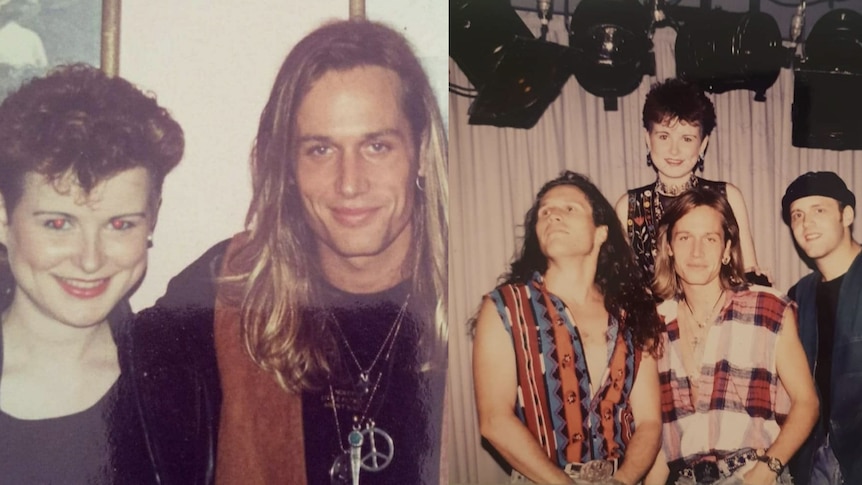 "I had this cracking album with brilliant players, brilliantly produced by Garth Porter [who] shopped it around and got me a record deal with Festival Records.
"I look back and I think 'Wow, who does that at 16?'."
But it took Cassidy almost 30 years to return to the studio and let go of the secret that kept her away. 
Rising star
Angus Gill, an award winning singer/songwriter, producer and multi-instrumentalist, first heard TC Cassidy's music while working as a presenter at a community radio station on the Mid North Coast.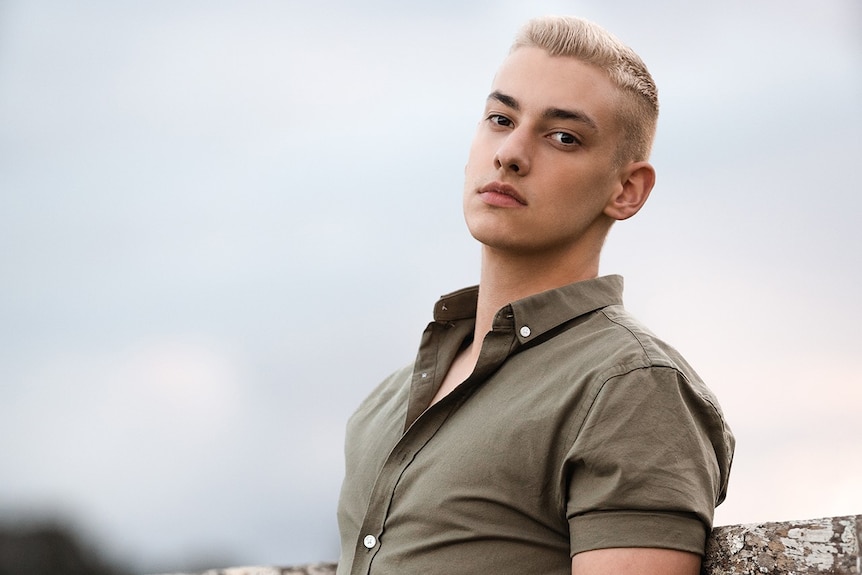 "I'm such a big fan of traditional country music; when it's played right it makes you cry, it's so powerful and so pure," he said.
So years later when Gill walked into a gym in Port Macquarie, he knew immediately that the woman behind the counter with the layered pixie cut was TC Cassidy.
"She looked at me sideways and said 'How do you know that name?'," he said.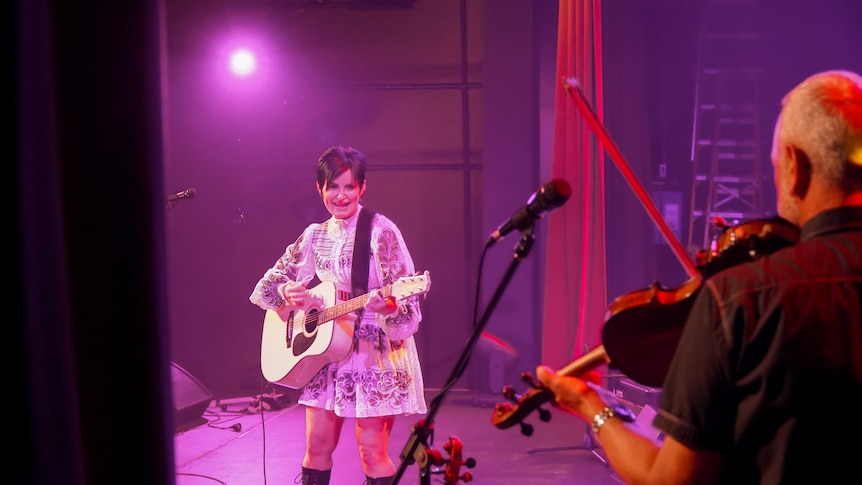 Secrets and motherhood
Cassidy defines the time she spent away from music as two distinct periods.
"I battled an eating disorder from when I was a teenager … bulimia, and that pretty much consumes you," she said.
"I can honestly say that my eldest daughter, Shelby, who is 15 this year, saved my life.
"The day I found out I was pregnant was the day that I knew I had to stop … and then it was motherhood."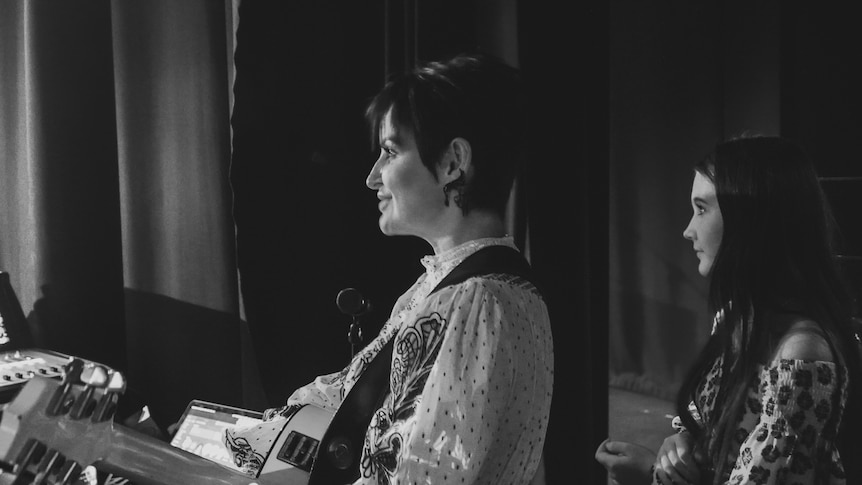 Cassidy had settled into a quiet life in Port Macquarie with her husband and two daughters when Gill came to her with the idea for the single Ain't Too Late (To Start Again).
Gill's star in country music was on the rise after performing at Nashville's famous Grand Ole Opry and winning his first Golden Guitar for Best Bush Ballad.
"It was quite humbling, a young kid that's doing wonders in the country music scene really admired my music," Cassidy said.
Ain't too late
Before long, the two had co-written an entire album, Travelling Heart, which is up for Best Traditional Country Album at tonight's Golden Guitar Awards.
"We had two number one singles from the album and our song Ain't Too Late (To Start Again) stayed in the charts for weeks," Gill said.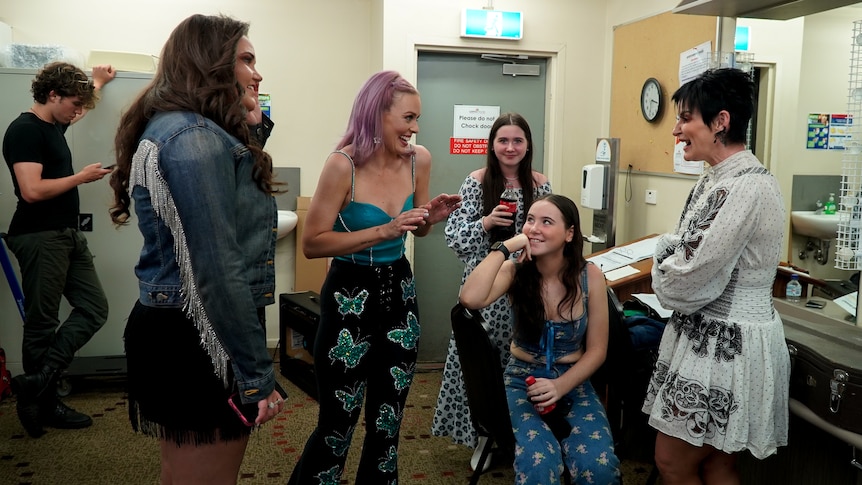 The critical success of Travelling Heart caught TC Cassidy by surprise.
"To be in the top five of an album category just blows my mind," she said.
"I just did not expect it because I've been absent for thirty years."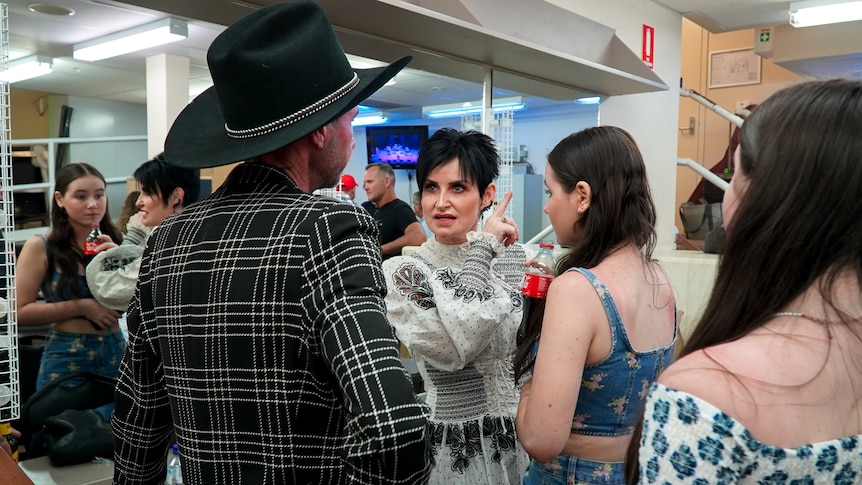 Support from the industry and continued encouragement from her family has helped Cassidy feel comfortable to plan the next steps of her musical career.
"My family has been my driving force, encouraging me to follow my passion in music and I'm so thankful [Angus] tapped me on the shoulder, because I'm now doing what I should never have stopped doing," she said.
"I'm just in my element."