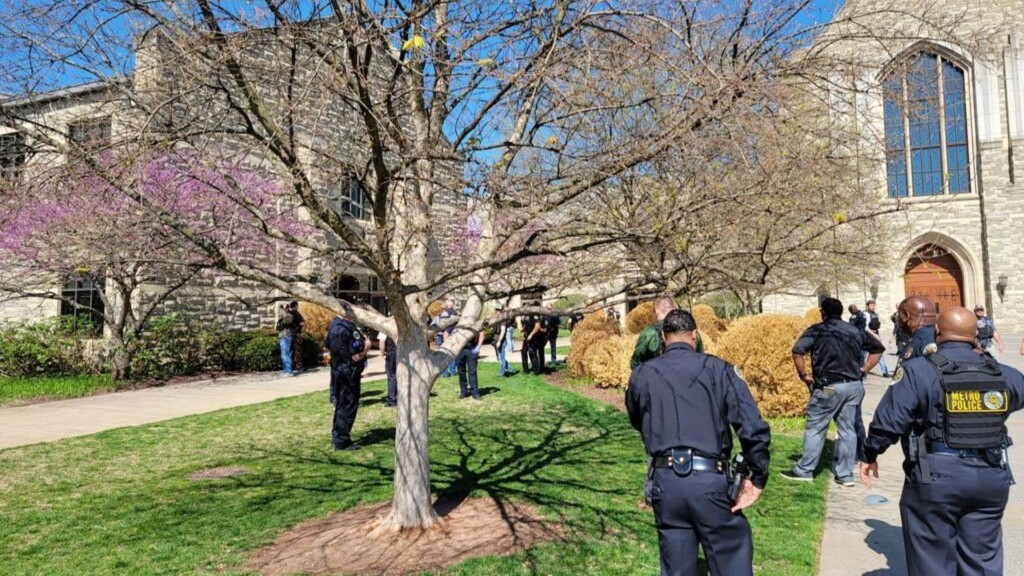 NASHVILLE, Tenn. – Authorities confirm at least four people are dead after an active shooter event at an elementary school.
Metropolitan Nashville police say the suspected shooter was "engaged by MNPD" and is now dead. Police say the shooting took place at The Covenant School, a private Christian elementary school located at 33 Burton Hills Drive in the Green Hills area of Nashville.
Student reunification with parents is at Woodmont Baptist Church at 2100 Woodmont Boulevard at Woodmont Baptist Church.
Nashville Fire Department stated on Twitter this morning at 10:39 a.m. that they had multiple patients. At least three students are dead.
The Covenant School has an enrollment of about 200 students from preschool through sixth grade in recent years, according to the school website.