Step by step guide to ace the glossy makeup look
Jan 22, 2023, 10:30 pm
3 min read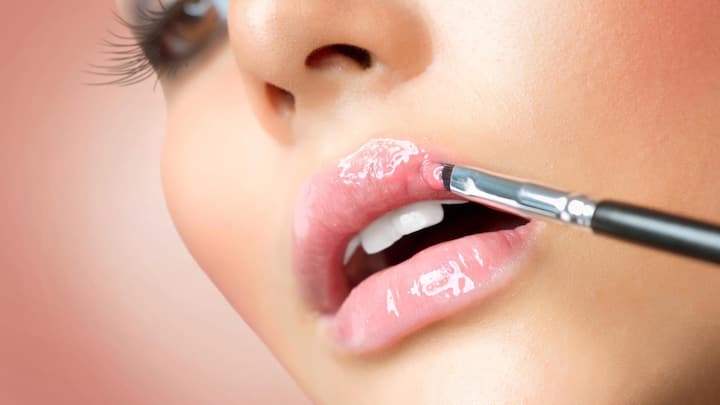 Popularized by celebrities like Hailey Bieber and Zendaya, the glossy makeup look is on trend now and gives a healthy and natural luminosity to your face.

Shimmery highlighting products, face oils, and glosses can help you achieve this fresh and dewy look that creates a light reflection on the face.

Here's how you can ace the glossy makeup look.

Start with exfoliation and moisturization
To ensure that your makeup application is smooth, wash your face with a gentle cleanser and then exfoliate your skin properly to reveal a clear and flawless complexion.

Exfoliation will help eliminate dead skin cells and rough patches from your skin and make it soft and smooth.

Next, use a hydrating serum followed by a rich nourishing moisturizer for that natural skin glow.

Use a primer and dewy foundation
To bring your glossy makeup look to life, apply a radiance-boosting primer on your skin to ensure that your makeup lasts longer.

Then, use a lightweight, dewy, and hydrating liquid foundation to amp up your illuminating skin.

Apply it using the tip of a beauty blender with a dab and roll motion.

Next, use a cream concealer to cover any pigmentation or dark circles.

Go for soft and minimal eye makeup
Keep your eye makeup soft and natural to ace this look.

You can dust some rose gold or silver eyeshadow on your eyelids.

Next, dab a small amount of eye-safe clear lip gloss or Vaseline on your lids to make your eyeshadow look wet and glossy.

Curl your lashes and apply two coats of mascara on the bottom and top lashes.

Use a creamy blush and shimmery highlighter
Apply some bronzer to define your facial features.

Next up, apply a peach-colored blush to the apples of your cheeks to create a naturally flushed look.

Apply some shimmery highlighter on the high points of your face, including your cheekbones, the bridge of your nose, your forehead, and your cupid's bow, and blend well to add that hint of radiance and shine.

Brush up your brows and use a lip gloss
Create a fluffy eyebrow look and fill in the gaps with a brow pencil. Blend properly and define your brows.

Brush clear gel on your brows to add shine.

Apply peachy lipstick on well-hydrated lips and top it up with a high-shine lip gloss.

Finish off with a dewy highlighting setting mist to keep the glam intact, and voila, you're ready!