Elections are currently underway in Russia, amid major setbacks for the country's prolonged invasion of Ukraine. One pundit, however, has called this latest round of elections "totally senseless."
Voting began on Friday for a variety of local and regional offices across Russia, including municipal elections in Moscow, which have not been held since 2017. In the face of mounting losses in its invasion of Ukraine and crippling waves of economic sanctions as a result of the war, Russian President Vladimir Putin has reportedly gone further than ever before to ensure that opposition forces do not secure any significant wins, according to The New York Times on Friday.
This has involved jailing and exiling numerous opposition leaders, with the independent Russian watchdog group, Golos, claiming that "real competition [in Russia] this year is at one of the lowest rates in a decade." Andrei Kolesnikov, a senior fellow at the Carnegie Endowment for International Peace in Moscow, told the Times that "almost no one" from parties that oppose Putin's rule has been able to take part in this year's elections.
"Finally for the first time, elections are totally senseless," Kolesnikov said.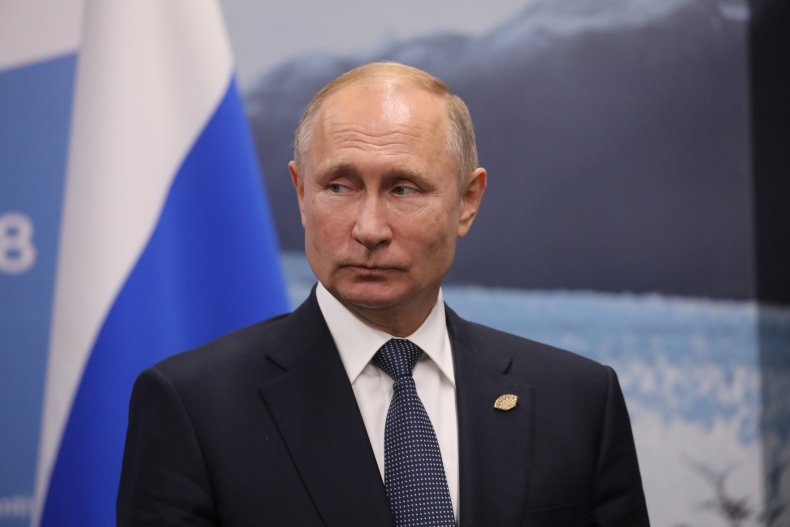 Russian elections over the last two decades have been notorious for their allegations of fraud and rigging. Putin's ruling party has frequently won by massive landslides, but attempted to maintain democratic legitimacy by allowing other parties to participate.
In the 2017 election, Putin's opposition made significant gains in government while maintaining a minority presence. After the numerous embarrassing and debilitating consequences of the war in Ukraine, Putin has reportedly worked to prevent his political opponents from winning gains in the government that match even those small victories from 2017.
Critics have also highlighted the fact that the elections have been held over the course of three days, from Friday through Sunday. Because of this, they say that poll workers will have a more difficult time monitoring everything that goes on.
Newsweek reached out to Russian officials for comment.
On Saturday, Russia suffered one of its most significant setbacks in Ukraine, when the country's fighters launched a successful counteroffensive and drove Russian forces out of several key strategic regions near Kharkiv. Ukrainian forces reportedly advanced nearly 50 kilometers into territory previously held by Moscow, with enemy fighters fleeing so quickly that some decided to abandon their equipment.
Anton Gerashchenko, an adviser at the Ukrainian Ministry of Internal Affairs, posted a video on Twitter showing an abandoned Russian tank in Izyum, an area that had been a major base of regional operations for the occupying forces.