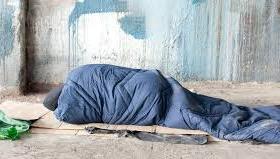 Social assistance director says it's more than people living on the street
A poverty reduction strategy by the Niagara Region and Brock University hopes to reach the roughly 14 percent of struggling area residents.
The region's Director of Social Assistance Lori Watson tells us they'll look for the core reasons for poverty, and what strengths people have to climb out of their situation.
"It's more than the individual we see living on the street.  It's about individuals that are working full time jobs, and living below the poverty line," she says.
The director points out even though people sometimes won't accept help, they don't want to be in poverty.
She says the strategy is about emphazing equality and helping those with unique experiences struggling in the community.  Watson tells us a lot of great work has been done.  "It's ensuring the voice of those with lived experiences as well as individuals out in the community that are working in the field are major contributors to the creation of the strategy." 
The director adds the strategy is in response to a report with Brock University suggesting ways to bring about a more coordinated response to poverty.