Pittsfield Community Television has launched its revamped website at pittsfieldtv.org.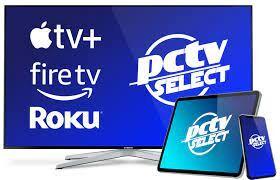 The site, which went live on Tuesday, features a fresh, modern look and many design improvements, and delivers easy access to all of the local video content provided by PCTV, according to a statement from the station. The site also makes it easier to become a member of the organization, quickly find popular PCTV programming on demand, and access the organization's live streaming programming.
In April 2020, Pittsfield Community Television launched its PCTV Select App, which provides access to thousands of hours of video content on popular streaming hardware such as Roku, FireTV, AppleTV, and also on iOS and Android mobile devices. The new pittsfieldtv.org website now offers a consistent level of access to this programming.
The website was designed by Gemini Creative, a local branding, website design, and digital marketing agency in Stockbridge. Matthew Tucker, PCTV's engagement and experience coordinator, coordinated the yearlong redesign efforts and transition for the organization.