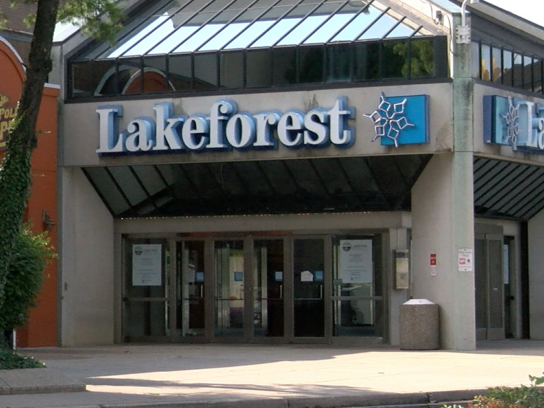 A proposed redevelopment of Lakeforest Mall in Gaithersburg includes a new transit center and outdoor entertainment district.
Developers and Gaithersburg leaders discussed the zoning and sketch plan during a meeting Tuesday. The sketch plan serves as a first step and overarching framework for subsequent plans. 
"It's an end of an old era," said Kevin Rogers, Executive Vice President for WRS, Inc., the commercial real estate development firm that owns the mall. He said he has read about memories of Lakeforest like ice skating, first dates and buying prom outfits.
"Unfortunately, that time has kind of passed us by and it presents us with this awesome opportunity to create something new." He said it has been nearly three years since WRS made the purchase.
During the meeting, presenters said the sketch plan is unique from other mixed-use pedestrian-oriented projects in the area because Lakeforest faces outward and fully engages new and existing street systems. All proposed blocks and buildings connect with and front-onto civic amenities alongside them, in spite of current streets in the periphery not being "very pedestrian friendly."
For example, two places within the proposed development are a new transit center and outdoor entertainment district. Both would be developed to face onto the streets that surround the property.
Speakers said the sketch plan currently exceeds the 35% minimum green space identified in the Lakeforest Master Plan, which the Gaithersburg City Council unanimously approved in 2021. The plan for redevelopment overall includes more than 1.2 million square feet of employment, commercial and retail space, 1,600 residential units, and green space.  
Lakeforest Mall will close at the end of March. 
"We're down to just a handful of tenants," Rogers said. He added Macy's will close its location at the end of March. He said WRS has maintained a "purposeful vacancy" so developers can both close the mall and demolish it at the right time. 
"The redevelopment of Lakeforest is my number one priority," Gaithersburg Mayor Jud Ashman said in a previous interview with MyMCM.
"I'm not going to settle for anything less than a grade A redevelopment there."