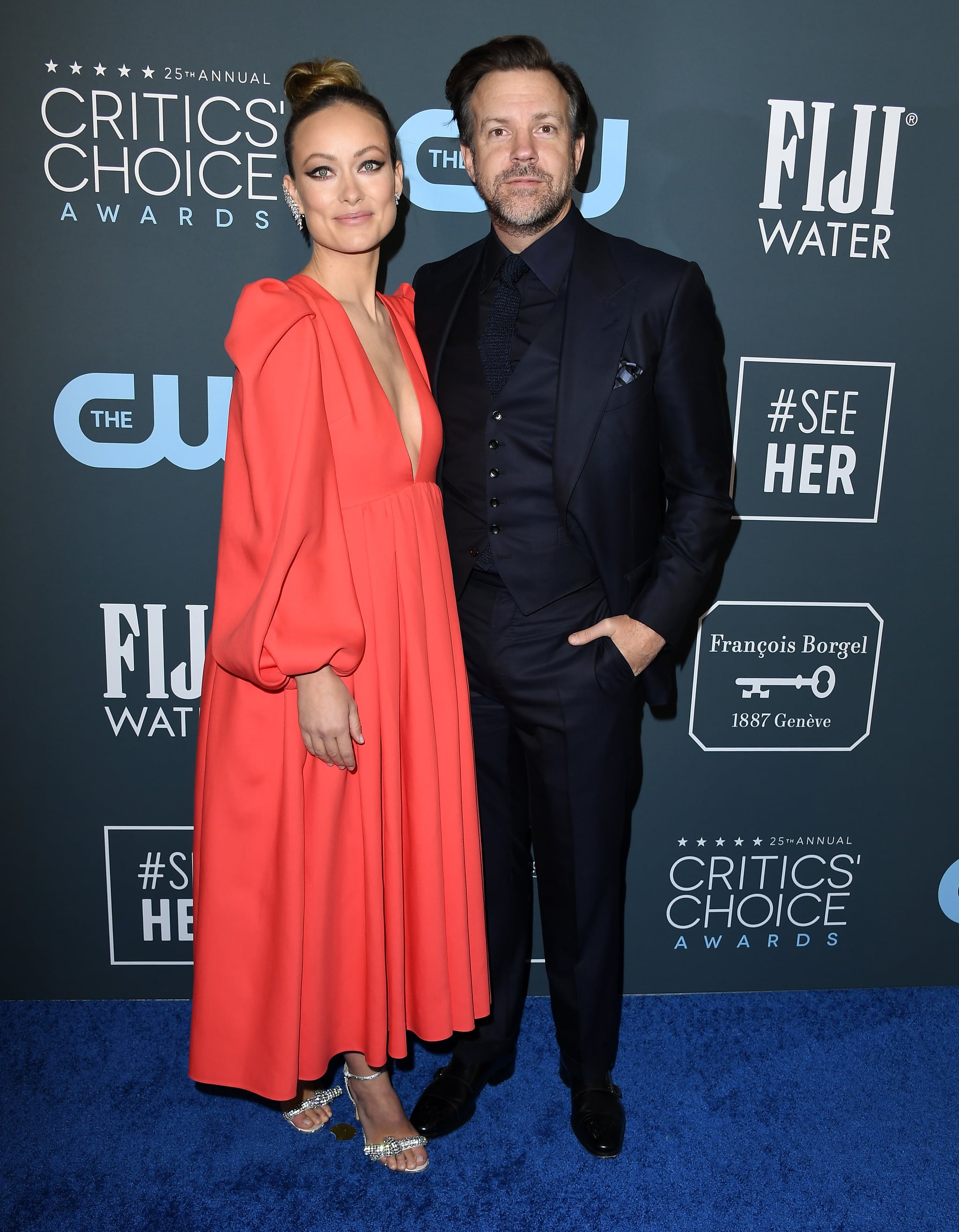 Jason Sudeikis and Olivia Wilde are speaking out against recent claims made by the couple's former nanny. In an Oct. 17 Daily Mail article, the former caretaker told stories that Wilde and Sudeikis have now officially called "false," detailing the final moments working with the couple, as well as the beginning of Wilde's relationship with Harry Styles. But despite feeding the internet plenty of rumors, Wilde and Sudeikis have come together in a joint statement to adamantly deny the nanny's claims, alleging their former nanny has been harassing their family for quite some time.
"As parents, it is incredibly upsetting to learn that a former nanny of our two young children would choose to make such false and scurrilous accusations about us publicly," reps for the former couple said in a statement to POPSUGAR, referencing their two kids, Daisy, 5, and Otis, 8. "Her now 18-month-long campaign of harassing us, as well as loved ones, close friends, and colleagues, has reached its unfortunate apex. We will continue to focus on raising and protecting our children with the sincere hope that she will now choose to leave our family alone."
The majority of these contentious reports revolve around Sudeikis's reaction to Wilde's budding romance with Styles, calling Sudeikis "out of control," "brokenhearted," and essentially desperate to win Wilde back. However, they also include screenshots of texts between Wilde, Sudeikis, and the nanny, which appear to suggest she was fired by Sudeikis after he discovered she had been texting Wilde. The nanny also alleges Sudeikis had a drinking habit and that Wilde was fearful of Sudeikis.
While the internet is still in a blaze from the aftermath of the nanny's statements, it seems Wilde and Sudeikis are just trying their best not to add fuel to the fire.