Searchers in Nepal recovered flight data and voice recordings Monday following a deadly plane crash that killed at least 68 of the 72 people believed to be on board.
The Yeti Airlines ATR 72 aircraft mysteriously plummeted into a river gorge during a routine 30-minute flight on Sunday. The plane's manifest reported 72 people on board, including four crew members, but rescue workers have only so far recovered the remains of 68 people.
ATR 72 took off from the Nepali capital of Kathmandu at 10:32 a.m. local time and checked in again with flight controllers at 10:50. The plane is believed to have crashed soon after the check-in, and data from Monday's recovered black boxes will shed light on the plane's fate.
Nepali Prime Minister Pushpa Kamal Dahal declared a national day of mourning following the crash and created a panel to investigate the disaster.
CHINA EASTERN PLANE CARRYING 132 PEOPLE CRASHES, NO SIGN OF LIFE AMONG DEBRIS: REPORT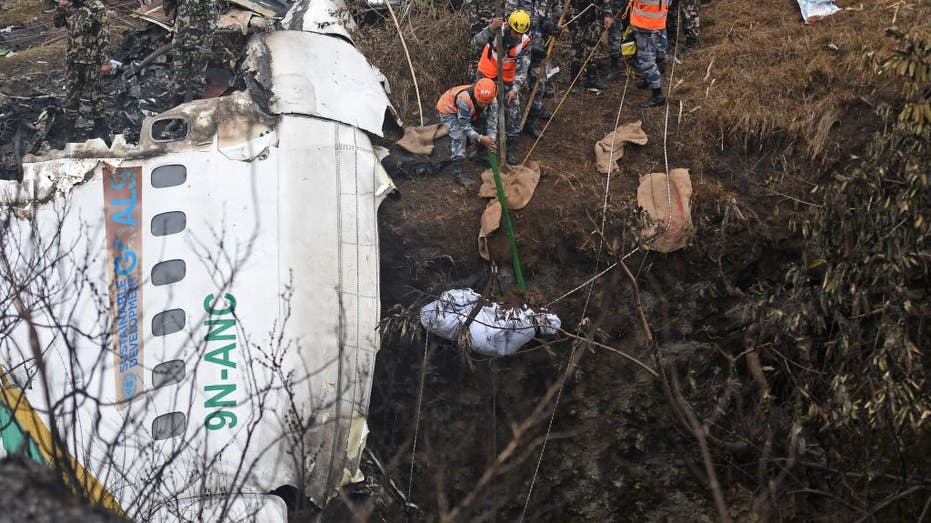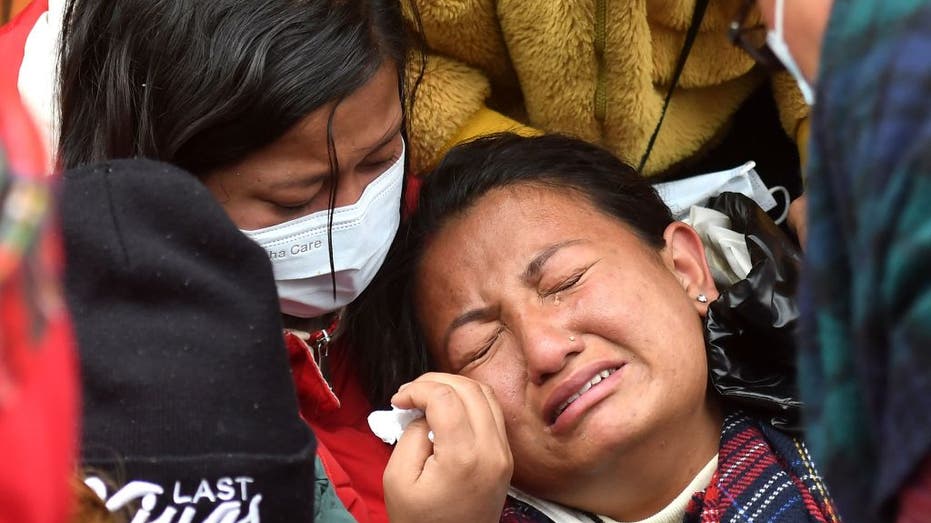 "I saw the plane trembling, moving left and right, and then suddenly its nose dived and it went into the gorge," one witness told Reuters of the crash.
The crash is Nepal's worst aircraft disaster since 1992, when a plane carrying 167 people crashed near the capital, killing all on board.
Sunday's passenger list included 53 Nepalese citizens, five Indians, four Russians, two South Koreans, one Australian, one Argentinian, one Irish and one French, Nepalese authorities said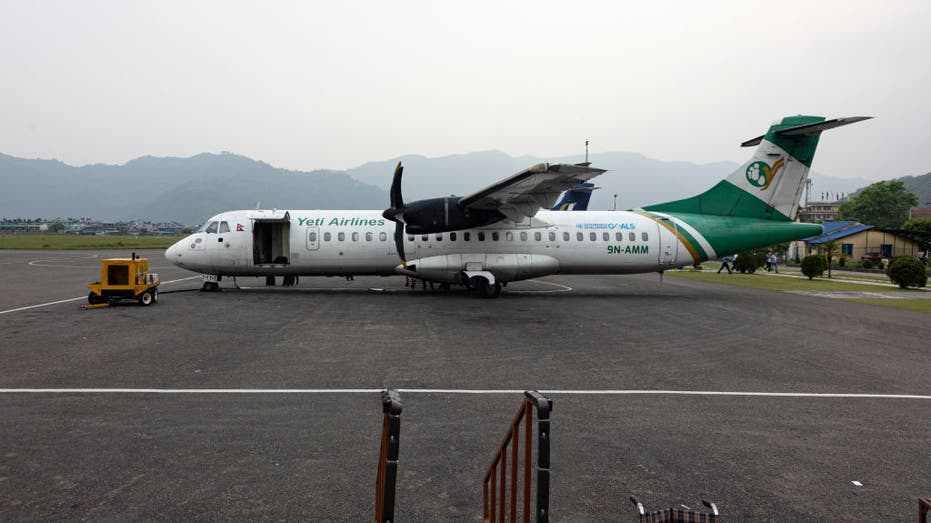 Nepal, home to eight of the world's 14 highest mountains, including Mount Everest, has a history of air crashes. According to the Flight Safety Foundation's Aviation Safety database, there have been 42 fatal plane crashes in Nepal since 1946.
CLICK HERE TO READ MORE ON FOX BUSINESS
Fox News' Pilar Arias and Reuters contributed to this report.