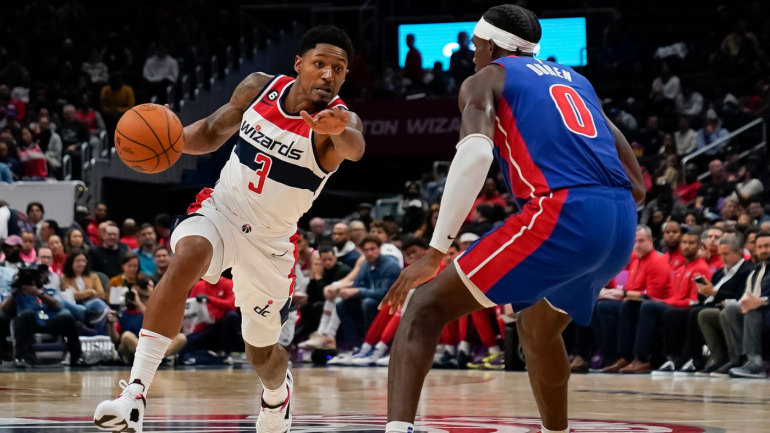 Getty Images
The Wednesday night matchup between the Detroit Pistons and Washington Wizards in Detroit has been postponed due to weather-related travel issues, according to Shams Charania. An official announcement from the NBA regarding the status of the game is expected soon.
An ice storm in the Dallas area has made it difficult for the Pistons, who lost to the Mavericks on Monday night, to get back home to Detroit. Thousands of flights have been cancelled out of Dallas Fort-Worth International Airport in recent days, and more may be added to the list with the weather unrelenting. 
Beyond airport issues, freezing rain and cold overnight conditions have turned roads in the Dallas area into skating rinks. An ice storm warning remains in effect through Thursday morning, that could lead to up to an additional half-an-inch of ice and potential power outages. 
There is also concern that the Pelicans-Mavericks game in Dallas on Thursday night could be impacted by travel delays, per Adrian Wojnarowski. New Orleans is set to travel to Texas from Denver, where the team lost to the Nuggets on Tuesday night.
CBS Sports will continue updating this story.