Gracie Gopalan knew what she wanted for Christmas.
The Waupun girls basketball junior always brought along a JBL Speaker to allow her teammates to listen to music together in the locker room before games.
The playlist was created in a group effort that had a mix of pop, rap and generally upbeat music to get the blood flowing. She felt it was never loud enough and it was hard for the team to get hyped before games.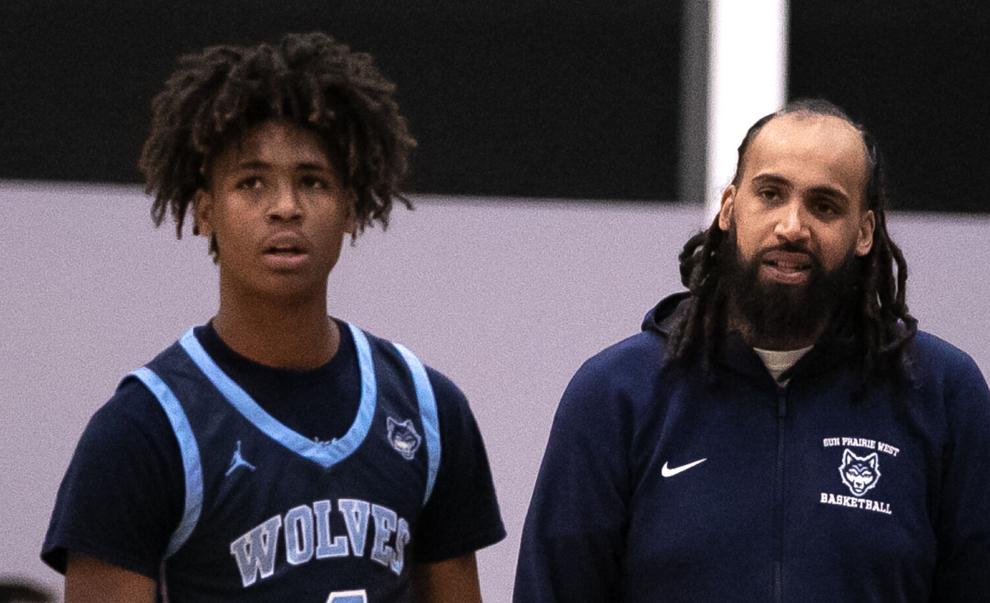 Knowing that the team needed a bigger speaker, the only response Gopalan had was asking her family if she could get a 5-by-3-foot rolling speaker for Christmas.
Gopalan's godfather was looking for gift ideas when he was told what she wanted on Dec. 15. Five days later Gopalan walked in with her new gift before the Warriors played Kewaskum.
"Everyone is dancing in the locker room," Gopalan said. "It just brings a different type of energy."
Music plays a major role within the mind of an athlete, whether a workout, in the locker room, starting introductions, a walk-up song and countless other instances.
"Some people don't need it at all, but the vast majority need music to help get their mind right," Fall River senior Matthew Miller said. "It gets them in the mindset that they're going to perform at their best. I think it's crucial."
Research studies affirm Miller's claims.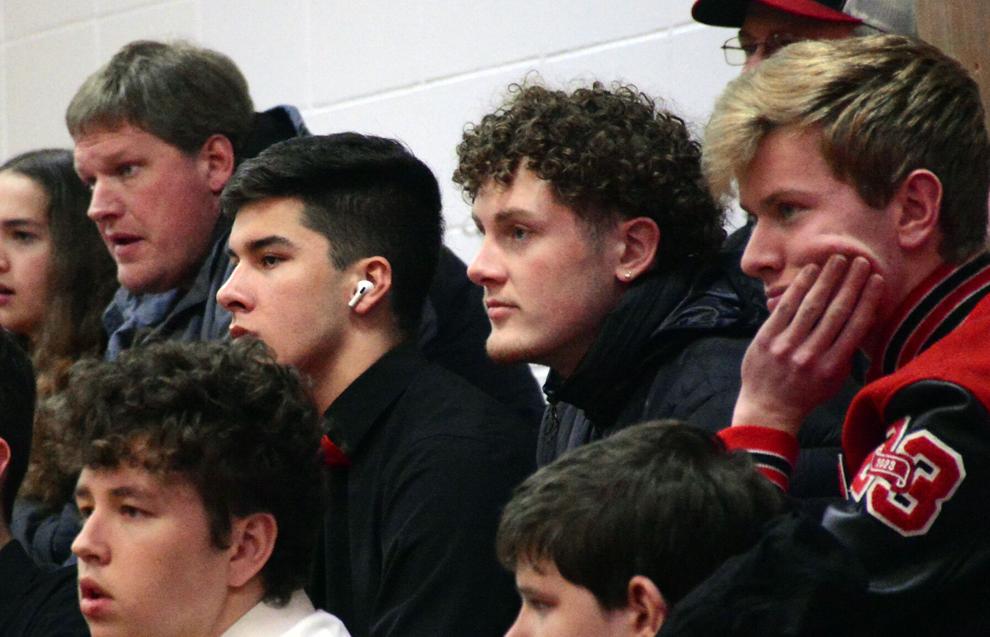 In an article in The Sport Journal, "Music in Sport and Exercise: An Update on Research and Application", Costas Karageorghis and David-Lee Priest wrote that upbeat music helps psych up an athlete's mind while chiller music has the opposite effect. While the music's rhythm gets the reaction from the athlete's body, it's usually the lyrics that affect the athlete's emotions, they said.
Portage senior Ella Denure, who plays golf and softball, said listening to music depends on her mood of the day – if her energy level is high, she'll listen to upbeat music, and if it's low or if she's feeling anxious, she'll switch to more of a mild vibe.
"Music tends to keep me in the right, relaxed mindset," Denure said. "It provides healthy distraction and is an exceptional outlet for stress."
Staying positive
UW Health sports and health psychologist Dr. Shilagh Mirgain said music helps athletes in a number of ways, and it can be useful for athletes to create a playlist that is upbeat, encouraging and energizing to put them in the right mindset to compete at a high level.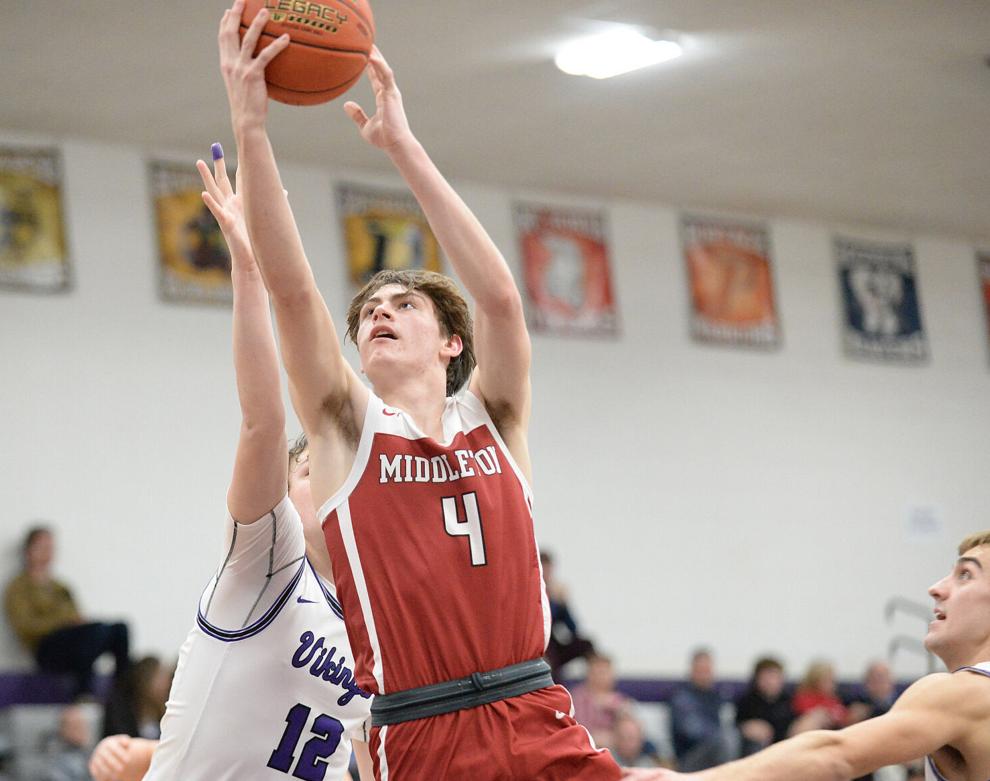 "Thinking about a song that gets you into a good mood or maybe there was a positive experience that you were listening to a song afterwards or beforehand, and now that's paired," Mirgain said. "A song that can serve as a good distraction that gets you out of your head that helps you feel increased motivation. Songs can also increase the intensity of our workout. It can motivate us to work harder."
Gopalan, a generally positive-minded person and Warriors leader, will listen to upbeat music to keep her energy level high before basketball games.
"I feel like bringing the positive energy before the game (helps)," she said. "As soon as I start, I feel like everybody joins in. … I feel like without my taste and my desire to play music before games, it would be a loss in the locker room and the mood before games.
Music's power
Mirgain said athletes should keep the end result in mind when listening to music because "having music that helps activate that (desired) feeling can be really powerful."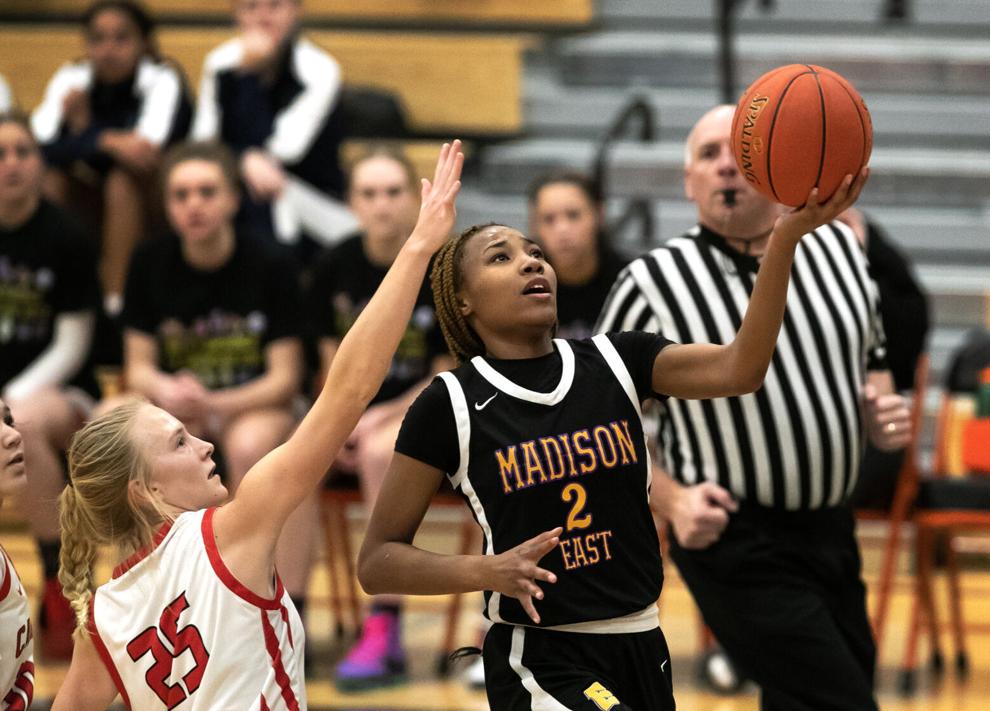 Miller, who plays football, basketball and baseball for the Pirates, said he listens to a wide variety of music, and he has different genres for each sport he plays to find his desired feeling.
He played quarterback on offense and safety on defense for the Pirates. He focused his music toward the defensive side, so he listened to heavy metal that would make him feel crazy before games in order to set the tone by hitting the ball carrier as hard as possible.
"I think it also eliminates a fear factor in some way," he said. "Yeah, I think you definitely have to be ready to go. If you play scared, that's how you end up getting hurt. If you're not the one playing scared, then you'll usually end up playing fine."
In a study titled "The Effects of Music on Pain: A Meta-Analysis," author Jin Hyung Lee analyzed 97 studies published between 1995 and 2014, concluding that music was helpful in reducing the perception of pain.
"Music alters athlete's perception of pain, so that can be very helpful in terms of using music to reduce perception of pain and also reduce perception of fatigue," Mirgain said.
Miller listens to more rap during the basketball season to get pumped up, but is wary of listening to intense music potentially backfiring.
"If you don't control (the emotions) the right way, you'll end up on the bench in foul trouble in like 25 seconds," he said. "It helps you build a confidence and mood that gets you right for hooping."
Miller said milder choices like country or old rock is the music preference for many of his teammates during the spring because it helps them be relaxed for baseball.
"Baseball is such a mind game to where if you do stuff wrong, that can really get between your ears," Miller said. "That's why I like to listen to country because it calms me down. It doesn't get me fired up to the point where if I mess up, it doesn't affect me as much. You've got to be able to move on."
Mauston senior Eli Boppart, who was a state-winning cross country runner, will switch his choice of music depending on what pace he wants to achieve.
On days he needs to run a certain pace, his music is more upbeat, and when he's running a relaxed pace, he'll listen to music he described as a chiller vibe like alternative or rock and roll.
"It really depends on the runner himself or herself on how to control the speed when listening to those fast-paced songs," he said. "It really depends on what works best for you. If you need that consistency, if you're not used to running at a certain pace and knowing what that feels like, maybe that would help. For me, I know how to pace myself for a workout most of the time."
What music does is it finds a way for the athlete to feel relaxed.
"I'm getting the nerves out and feeling dangerous and wanting to win," said senior Mason Lane, who wrestles and plays football and baseball for Lodi. "That's the main point of it, just getting the nerves out. … I'm trying to feel calm and collected. I want to let it fly and feel loose. That's how you win – not being so tense and letting it happen."
In reality, that's what all athletes are trying to do with music.
Carter Morrison had four fingers amputated. That hasn't stopped him from setting a DeForest football record and inspiring others while becomin…
Colton Brunell ran wild, a kicker got a second chance and the defense stood tall as the Cardinals won their third title in program history ove…
Cross country coaches have different strategies, some based on team elements and others focus on individualization. Here's how runners' health…
The senior pitched five scoreless innings to help Beaver Dam remain unbeaten on the young season
From a nap and to energy drinks to nervous energy all day in school, here's a look at the routines of high school baseball pitchers when they'…
The record-breaking tailback leaves people dumbstruck: "The things he's able to do with the football in his hands, I haven't seen anyone like …
He'll play in the WIAA Division 4 state championship game against Waukesha Catholic Memorial on Thursday night at Camp Randall Stadium.
"You have to believe you can do it and then show yourself that you can do it," Beaver Dam coach Abby Schmitt said.
Colton Brunell owns the mark previously set by Jamie Price in 1997. 
The 132-pound senior won both of his consolation matches to earn a chance to wrestle for at least third place.
Chad Lubinski said he wasn't much of a runner growing up. However that changed and in August he completed a bucket list item.
There are a myriad of factors into reaching state. Here's how local girls golfers familiarize themselves with courses throughout the season an…
Ron Walters offered his resignation on Aug. 9, citing a difference in leadership views. A 25-year-old Waupun alum was named the interim head coach.