Special to Iredell Free News
Wilkesboro — MerleFest, presented by Window World, will honor Doc Watson's 100th birthday and commemorate the festival's 35th year in 2023. The festival will be held on the campus of Wilkes Community College on April 27-30.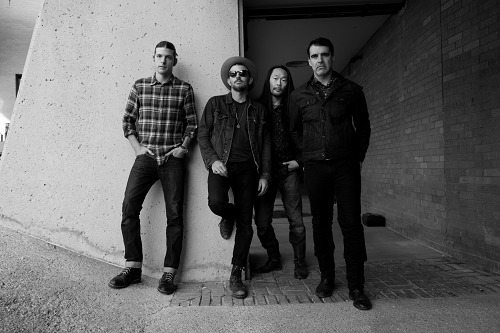 To celebrate the historic milestone, organizers intend to showcase MerleFest's unique history, celebrate the festival's diverse, genre-crossing catalog, and present unique artist collaborations to honor the festival's founding folk icon. For over three decades MerleFest has drawn fans from all over the world to the foothills of the Blue Ridge Mountains to make music, moments, and memories together.
Along with recognizing MerleFest's 35-year commitment to honoring and preserving the musical legacies of Doc and Merle Watson, the festival will also celebrate its founding mission to raise funds for Wilkes Community College. MerleFest is Wilkes Community College's primary fundraiser and to date has given back over $19 million to the college and its students. Contributions from MerleFest directly support student scholarships, building improvements, emergency funds for students, and so much more. 
Acoustic Kids
MerleFest is proud to once again welcome our 2023 Acoustic Kids Showcases with Andy May. Since 2001 the Acoustic Kids program has given young musicians of any skill level the opportunity to perform on festival stages in a supportive environment. Beginner through pro, all musicians 18 or younger are welcome to participate and share their music with the MerleFest audience. Each year, the festival hosts three 1.5-hour showcases and a half-hour Acoustic Kids Ambassadors set.
Pre-registration is required to participate in Acoustic Kids and is open from February 1 – March 20 (or until all showcases are full). Online registration, showcase schedules, and FAQs are available at https://andymay.com/acoustic-kids-registration-merlefest/, and detailed registration instructions are at https://andymay.com/acoustic-kids/registration-instructions/.
School Day
MerleFest is excited to welcome back the School Day and MerleFest Outreach programs in 2023. Last held in 2019, MerleFest School Day hosts over 3,000 students and their teachers from area middle and high schools on Friday to enjoy the festival free of charge. In addition to welcoming students to MerleFest, the MerleFest Outreach program brings MerleFest to the students. The MerleFest Outreach program enhances regional education by showcasing performances from festival artists in 17 public schools, giving many students who may otherwise not be able to attend, a face-to-face encounter with the artists and their craft.
Volunteers
MerleFest Volunteer applications are still open. As a volunteer, participants will receive free entry to the festival for the entire day of their shift, free parking, and shuttle, and 10 percent off camping at River's Edge Campground. Most importantly, volunteers will be supporting a major fundraiser for Wilkes Community College. Visit merlefest.org/volunteer to sign up before the April 15 deadline.
Mega Raffle
The Wilkes Community College Foundation will host its third annual MerleFest Mega Raffle to support scholarships at WCC! Over $150,000 in cash and prizes will be awarded! Only 3,000 tickets will be sold and you do not have to be present to win. The Mega Raffle drawings will be held during the festival on Sunday, April 30, at the Mega Raffle/Silent Auction Tent at 2 p.m. Winners will be announced during the live drawings and notified via email and phone to confirm the prize. Raffle tickets are $100 each and include two entries to the MerleFest Mega Raffle drawings. Mega Raffle Tickets go on sale February 1.
Tickets
MerleFest 2023 Tickets are available now. For general admission passes, as well as patio seating, reserved seating, camping, parking, and more, visit merlefest.org/purchase.