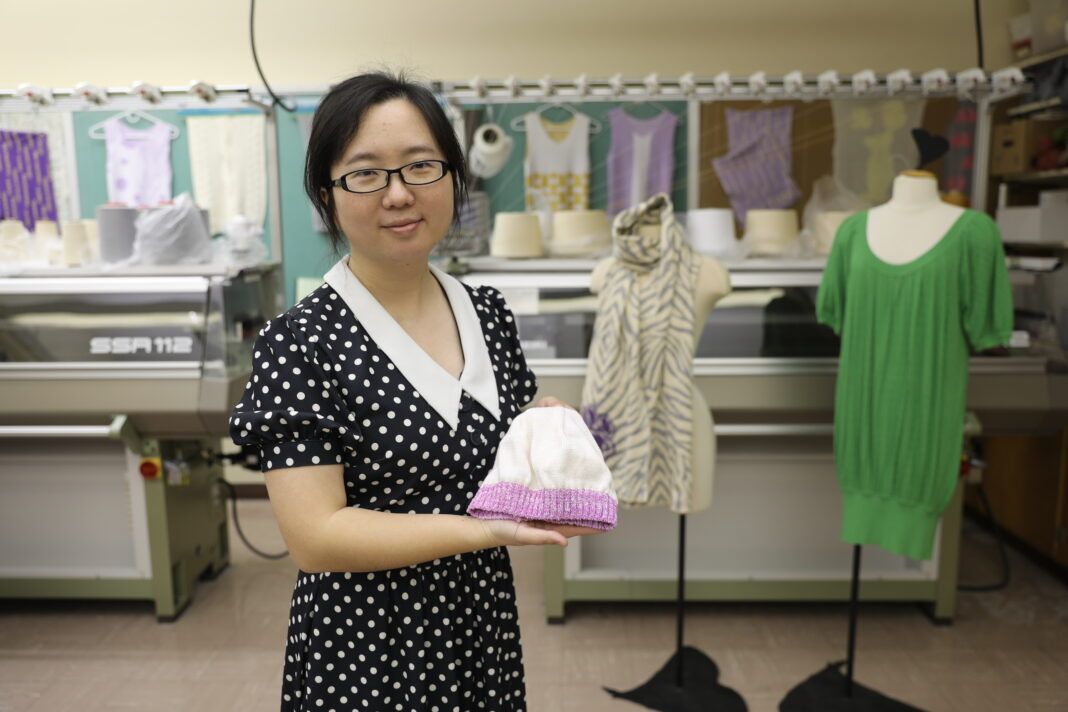 ---
An LSU researcher is exploring ways to use "smart clothing" to track temperatures of newborns, combining thermal science, textiles research and entrepreneurship.   
Sibei Xia, an assistant professor in LSU's department of textiles, apparel design and merchandising, is developing body-tracking wearable technology, or smart clothes, using a yarn that changes color based on body temperature.  
Xia is making knit hats that will monitor infants' temperature, changing temperature if the baby spikes a fever. 
"If the newborn's temperature goes really high, it's going to change the hat to a beige color so that we don't have to necessarily measure the temperature that often or use other technologies to monitor temperature," Xia says.  
Using thermochromic technology may reduce the need to monitor a newborn's temperature using thermometers and other invasive technologies. The hat also has the potential to reduce the number of times an infant is disturbed for a temperature check while in the hospital.
The prototype for the hat was produced using the flatback knitting machines at LSU. Read more about the project from the LSU AgCenter.