Last Call — A prime-time read of what's going down in Florida politics.
First Shot
Agriculture Commissioner Wilton Simpson named a new Director for the Florida Department of Agriculture and Consumer Services' Office of Agricultural Water Policy.
"I'm honored to appoint West Gregory to lead our Office of Agricultural Water Policy. West Gregory has the unique experience and skill set — having worked in the Florida Legislature and at the Florida Department of Environmental Protection — to set a new, cooperative tone with our colleagues at the Department of Environmental Protection and other key stakeholders," Simpson said in a news release.
"Florida's continued prosperity is dependent on Florida's leaders providing a long-term, comprehensive and science-based approach to protecting and restoring our water resources, and I'm confident West Gregory can help Florida achieve this vision."
Gregory comes to FDACS from the DEP, where he worked as Deputy General Counsel. In that role, he assisted in rule-making, litigation, and policy development across a wide variety of environmental and water issues.
He previously worked as a senior attorney for the House Agricultural and Natural Resources Subcommittee and was involved in the research, review, and development of agriculture and natural resources legislation. He earned his law degree and an environmental and land use law certificate from the University of Florida.
The FDACS Office of Agricultural Water Policy works with the agricultural industry, DEP, state universities and water management districts to develop and implement agricultural "Best Management Practices," or BMPs, addressing both water quality and water conservation.
Agricultural BMPs are practical, cost-effective actions that agricultural producers can take to conserve water and reduce the amount of pesticides, fertilizers, animal waste, and other pollutants entering our water resources. Simpson, an egg farmer by trade, worked to advance and fund BMPs during his time in the state Legislature, including as Senate President.
___
The Florida Professional Firefighters praised Rep. Demi Busatta Cabrera and Sen. Ed Hooper, himself a former firefighter, for filing bills that would make the state retirement system more favorable for younger firefighters.
The bills (HB 239/SB 224) relate to the "Special Risk Class" within the Florida Retirement System, which was created to account for the physical toll the job places on firefighters. EMS, police and correctional officers are also included in the class.
Under current rules, a firefighter who entered FRS before July 1, 2011, is fully vested and eligible to retire when they reach age 55 or have worked 25 years. The provision also provides credit for up to four years of military service.
Class members who entered the retirement system after that date are not fully vested until they reach age 60 or have been in the job for 30 years. FRF said that the change was especially detrimental to firefighters since they are regularly exposed to toxins that cause cancer in addition to traumatic events on the job.
"These bills will no doubt improve recruitment and retention for first responders across Florida by removing a disparity in retirement amongst fire houses, police stations, and sheriff's offices based solely on hire date. This bill is important for public safety, and we are proud to join with our public safety partners to see this important bill passed," FRF President Wayne "Bernie" Bernoska said.
"Florida firefighters, EMS personnel, and law enforcement officers put their lives on the line every day for our fellow Floridians. Ensuring that firefighters are treated equally and fairly, particularly with respect to a dignified retirement, is our top priority at the Florida Professional Firefighters."
In addition to Busatta Cabrera and Hooper, Bernoska gave a shoutout to the bills' co-sponsors, Rep. Joe Casello and Sen. Jay Collins.
Evening Reads
—"Ron DeSantis inauguration sponsored by companies he loves to bash" via Isaac Arnsdorf of The Washington Post
—"Top Michigan Republicans move to draft DeSantis for 2024" via Alex Isenstadt of POLITICO
—"Florida Democrats, Republicans need new leaders but for opposite reasons" via Steven Lemongello of the Orlando Sentinel
—"A new Supreme Court case could turn every workplace into a religious battleground" via Ian Millhiser of Vox
—"Problems with short-term vacation rentals in Florida persist; will there ever be a statewide solution?" via Mitch Perry of Florida Phoenix
—"Dana Trabulsy proposes film partnership program to lure productions" via Jacob Ogles of Florida Politics
—"Florida officials blame unions as thousands of teachers still await raises" via Jeffrey S. Solochek of the Tampa Bay Times
—"5 minutes: Offenders must present cases quickly to be considered for pardons that change lives" via Issac Morgan of the Florida Phoenix
—"Lawsuit challenges Jax mayoral candidate Daniel Davis' continued Jax Chamber employment" via A.G. Gancarski of Florida Politics
—"Single-use coffee pods have surprising environmental benefits over other brewing methods" via Allison Chiu of The Washington Post
—"Sundance's big return" via Brent Lang of Variety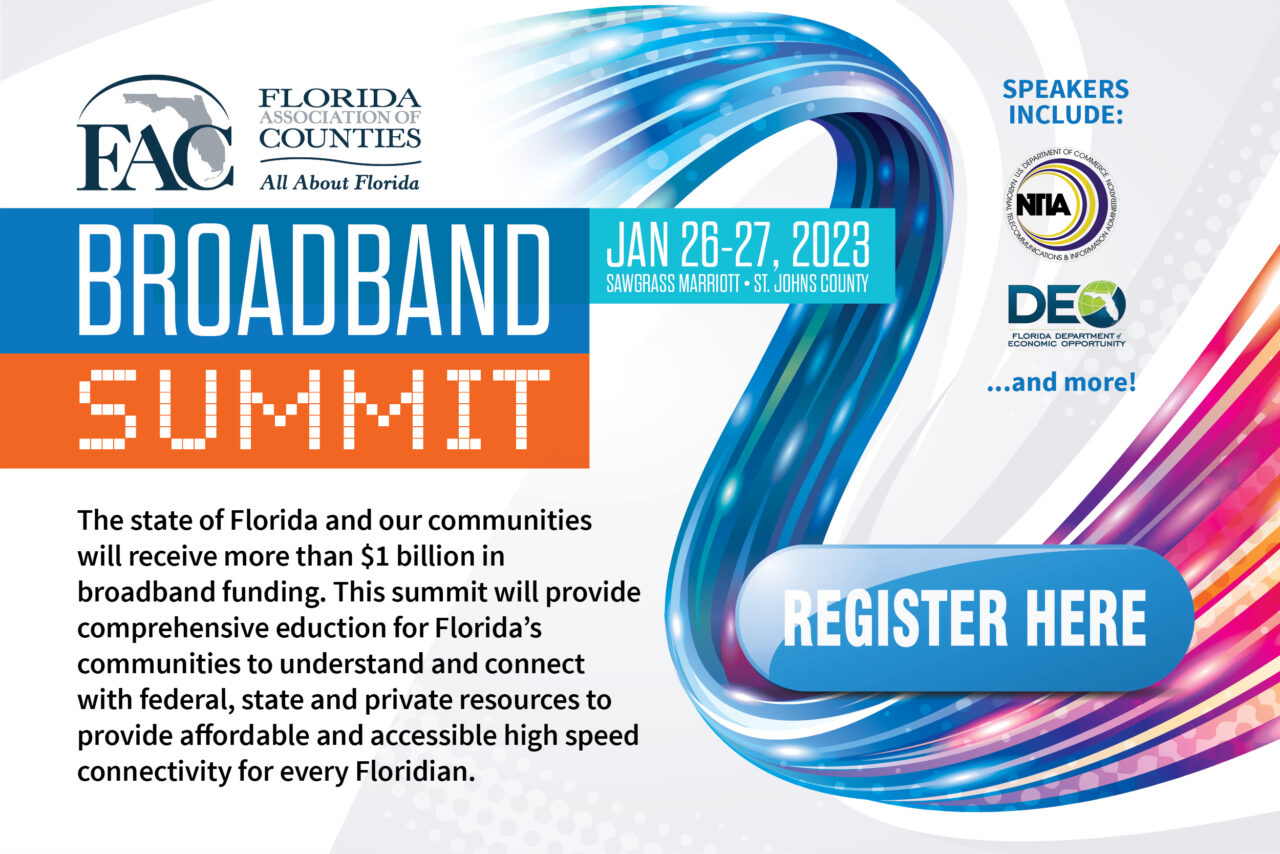 Quote of the Day
"Look, he said it was incredibly reckless to have classified. He said all this stuff, you know, on '60 Minutes,' and now you find out he had them stashed behind his Corvette at his house that Hunter (Biden) had access to, which is definitely a security risk in my book."
— Gov. Ron DeSantis, suggesting that the President's son could have had access to classified documents.
Bill Day's Latest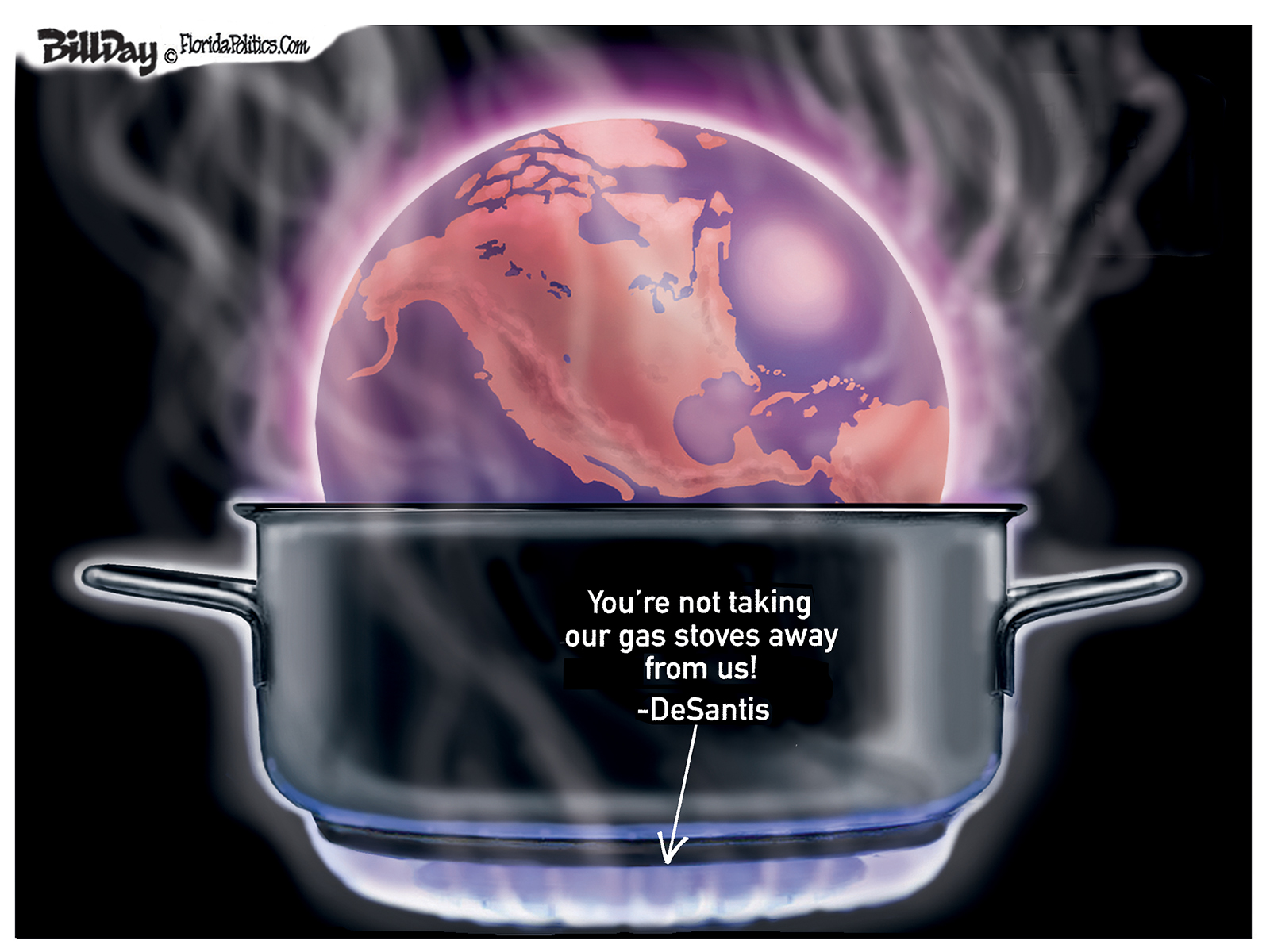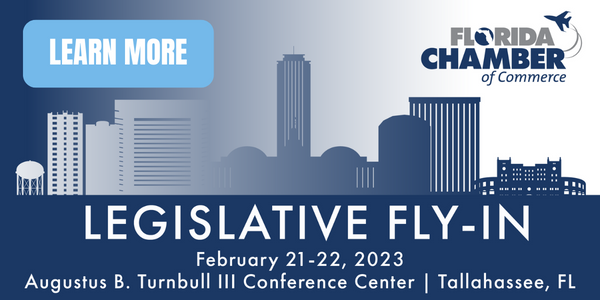 Breakthrough Insights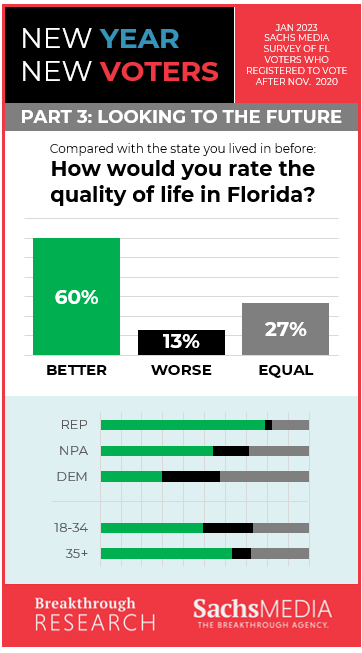 ___
Last Call is published by Peter Schorsch, assembled and edited by Phil Ammann and Drew Wilson with contributions from the staff of Florida Politics.
Post Views: 0