Collaborating with the Hawaiʻi Symphony Orchestra and the HapaSymphony, local stars Keahou will wow audiences on Feb. 4, 2023, with a night of mele and song.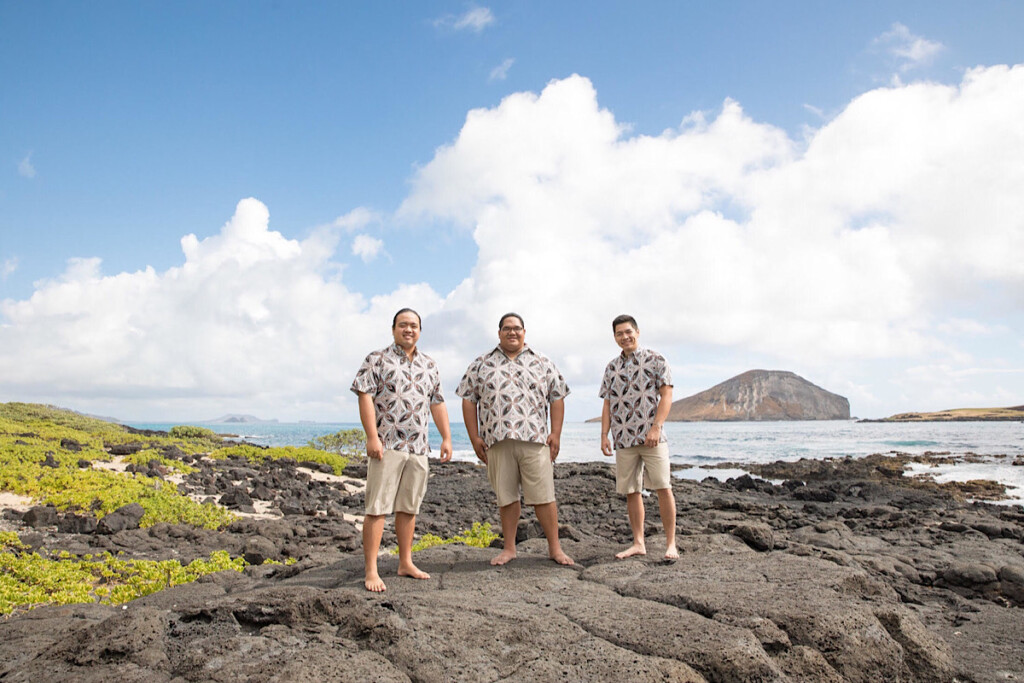 Mele will fill the historic Hawai'i Theatre when Keahou joins the Hawai'i Symphony Orchestra for HapaSymphony on Feb. 4. With its signature bright harmonies, Keahou has earned a staggering 17 Nā Hōkū Hanohano Awards for its first three albums. 
Keauhou, which means "the new wind/renewed generation," features Kahanuola Solatorio, and brothers Nicholas and Zachary Lum, who first began playing and singing as Kamehameha Schools students.
Featured in HAWAI'I Magazine's list of "5 young Hawai'i musicians we know you'll love," Keahou's creative journey is spotlighted in this concert series that expresses the unique cultural vantage point at the intersection of Hawaiian culture and symphonic music.
"Come to expect the unexpected from your Hawai'i Symphony Orchestra," shares Dave Moss, president and CEO of HSO. "This season builds upon the tremendous success of our new HapaSymphony and Masterworks series that has turned the ownership and direction of our world-class symphony over to this community by fostering creative programs that are truly innovative and diverse and that reflect our values and the people of Hawai'i. This season, we invite the community to experience the joy and connections live music brings to us."
The Hawai'i Symphony Orchestra connects Hawai'i through great live music, serving as the premier provider of symphonic art forms throughout the Pacific. The HSO is one of the most engaged orchestras in the nation and reaches 140,000 residents annually in Hawai'i and the Pacific through its performances and educational programs, which serve more than 3,175 students per year. The HSO produces over 50 performances each season throughout O'ahu, including the Halekulani Masterworks Series and an annual summer festival – the Sheraton Starlight Series – at the Waikīkī Shell.
HapaSymphony tickets for Keahou on Feb. 4 are available online. This season also includes an evening with the Honolulu Jazz Quartet and an all-new program featuring Raiatea Helm and her leo ki'eki'e – or Hawaiian falsetto – and 'ukulele playing.
For tickets and further information visit www.myhso.org/concerts .
Hawai'i Symphony Orchestra –  Facebook | Instagram