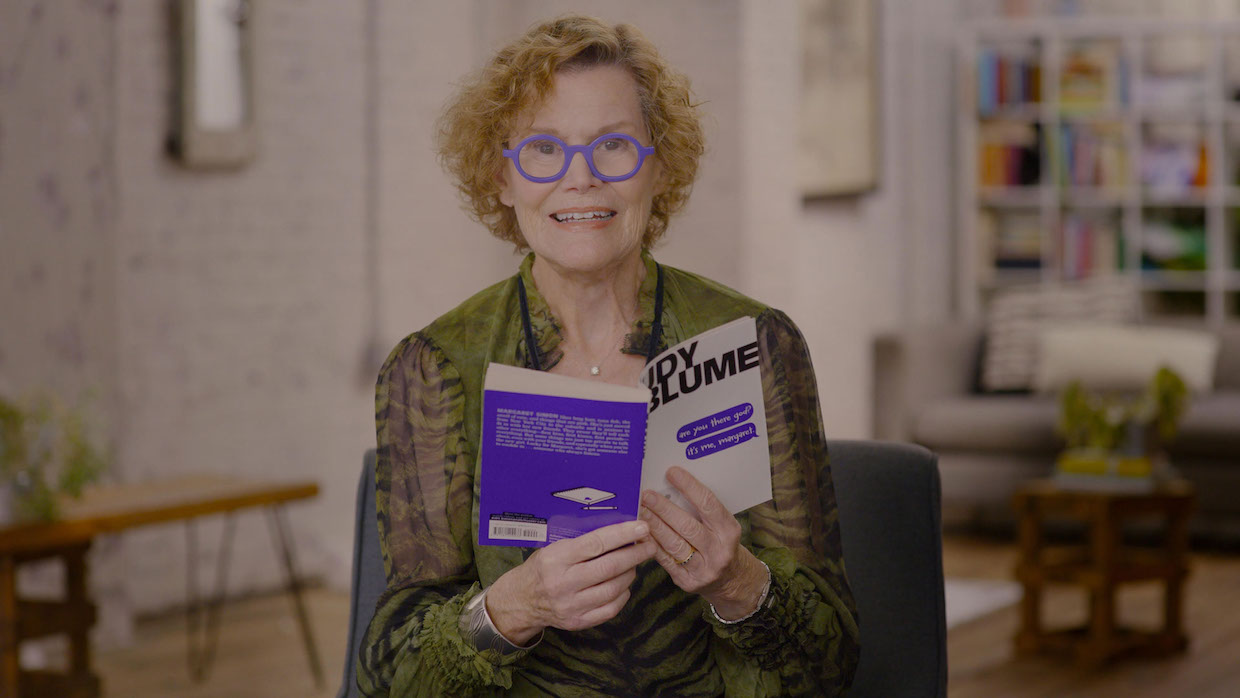 Judy Blume Forever.
Every production faces unexpected obstructions that require creative solutions and conceptual rethinking. What was an unforeseen obstacle, crisis, or simply unpredictable event you had to respond to, and how did this event impact or cause you to rethink your film?
We first started talking to Judy Blume about the idea of this documentary in June 2018, but it wasn't until the end of February 2020 that we received an email from her saying, "Yes, let's do it." That "yes" was a dream come true, but we all know what happens next: just a few short weeks later, we were in lockdown. The shoots we had been hoping for—filming Judy at her bookstore in Key West, following her around NYC as she did press for the 50th anniversary of Are You There God? It's Me, Margaret, filming her at home with family and friends—were on hold indefinitely. So while our kids logged onto Zoom for remote school, we settled in for an education of our own: a year-long development period of reading and re-reading Judy Blume's 28 books, researching her life and imagining and reimagining the film.
We're grateful that during the scariest early months of the pandemic, Judy's books allowed us to travel back to our own childhoods, to a time that felt more innocent and full of hope. It helped us understand why Judy was drawn to writing about the cusp, that liminal moment between childhood and adolescence. It can be a period of awkwardness and insecurity, but it's also a magical time of infinite possibility. In a year when it felt like time stood still, when we felt stuck in a state of limbo, we took great comfort in being immersed in the lives of Judy's characters as they navigated the everyday growing pains of being young. It helped us realize that this film wasn't just a biopic about a famous author, but an intimate coming-of-age story of an author and her readers.
See all responses to our annual Sundance Question here.