Star of Wednesday, Jenna Ortega, reveals that she does not blink at all while in character for the first season of the Tim Burton-led Netflix show.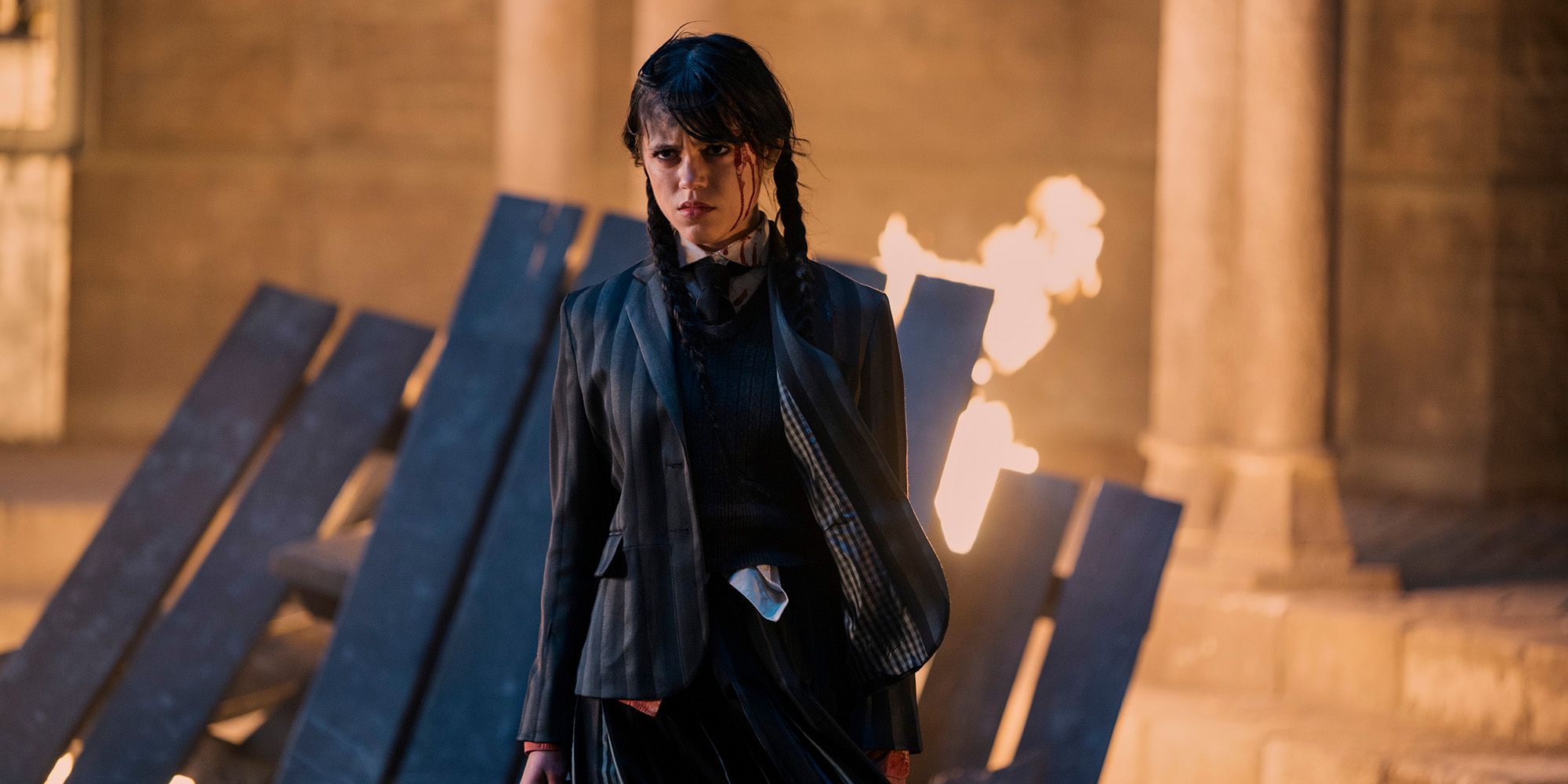 The titular lead of Netflix's Wednesday, Jenna Ortega, has revealed one notable quirk she incorporated into her portrayal of the iconically macabre character that was so subtle audiences may have missed it. The highly anticipated spin-off of the eccentric and darkly humorous The Addams Family franchise hit Netflix on November 23, where it achieved the biggest opening week for any English language series in the history of the streaming service, surpassing a previous record set by television phenomenon Stranger Things. In her first collaboration with prolific gothic fantasy director Tim Burton, Ortega, a rising star previously known for her work on the Disney Channel, Netflix's You, and the devastating 2021 drama The Fallout, has garnered overwhelmingly positive reviews for her performance, lauded by audiences and critics alike for the nuance and originality she brought to the character widely popularized by Christina Ricci in the series of The Addams Family films released throughout the 1990s.
In an interview with Teen Vogue, Wednesday star Jenna Ortega has opened up about one particular acting choice she made to ensure her portrayal of the new show's title character would be unique. Ortega reveals that after performing a take of a scene from Wednesday season one in which she inadvertently did not blink at all, Wednesday director Tim Burton loved the eerie and supernatural effect of the choice so much that he asked Ortega to continue refraining from blinking for every one of her scenes. Check out what Ortega had to say below:
Related: How Jenna Ortega's Wednesday Compares To Christina Ricci's Version
"At some point during the first couple weeks of shooting I did a take where I did not blink at all, and Tim [Burton] said 'I don't want you to blink anymore'… Weird mannerisms, we try to incorporate things like that. The thing about the blinking is I didn't realize that I was doing it. It just kind of happened, because every time we started a take, I would reset my face -I would drop all the muscles in my face- and Tim really liked the Kubrick stare where I stared through my eyebrows. It's a bit intimidating… Clearly it struck something with him, and I trust his opinion so much, because he's Tim Burton."
What Else Sets Jenna Ortega's Wednesday Apart From Past Versions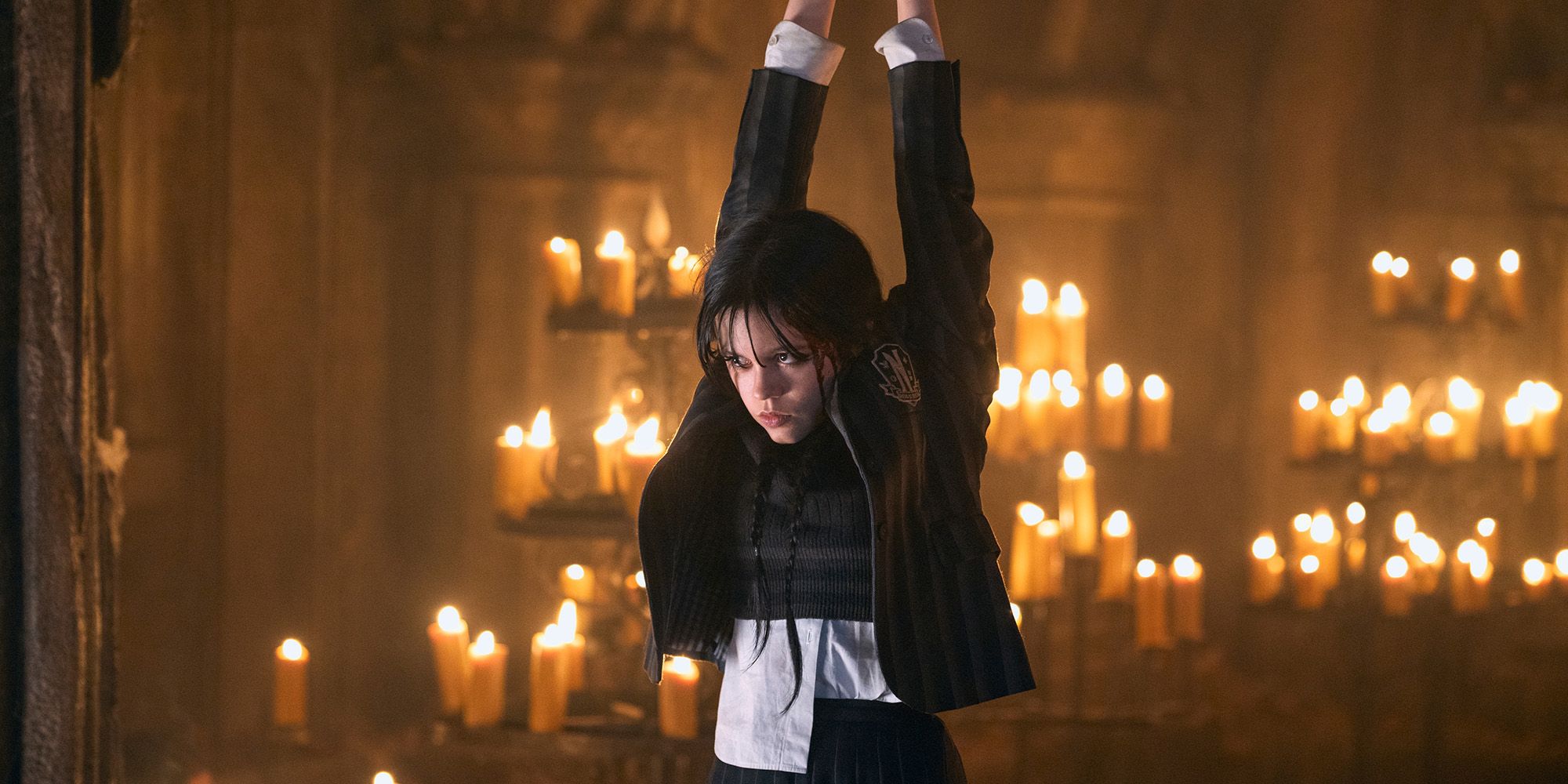 Though the choice to not blink has never been included in any previous iterations of the Addams' daughter, it fits her intimidatingly morose persona perfectly and is just one of many examples of Ortega's impressively distinct command and understanding of the character. The young actor has admitted that she felt overwhelmed by the large shoes she had to fill in taking on the beloved character but has remained intent on setting her depiction of Wednesday apart from her predecessors. While Christina Ricci's portrayal of Wednesday is just as unapologetically dark as Ortega's, the latest version contains a more self-aware sense of humor that aligns with the show's gen-z demographic.
Furthermore, the context of the series inherently sets Wednesday apart from previous installments of the franchise, as she is no longer surrounded by the rest of the similarly peculiar members of The Addams Family, by whom she is easily understood despite her idiosyncrasies. By featuring her in a completely new environment, Wednesday establishes its protagonist as more of a lone wolf who must strive for vulnerability and acceptance of those who she views as her polar opposites, such as her bubbly roommate Enid, to achieve interpersonal connections. From her most subtle features to the layers of expressiveness Ortega offered Wednesday, it is clear that she has managed to retain the core of the beloved character while still adding depth to the role fitting of a modern-day take on the venerated figure.
Will There Be A Wednesday Season 2?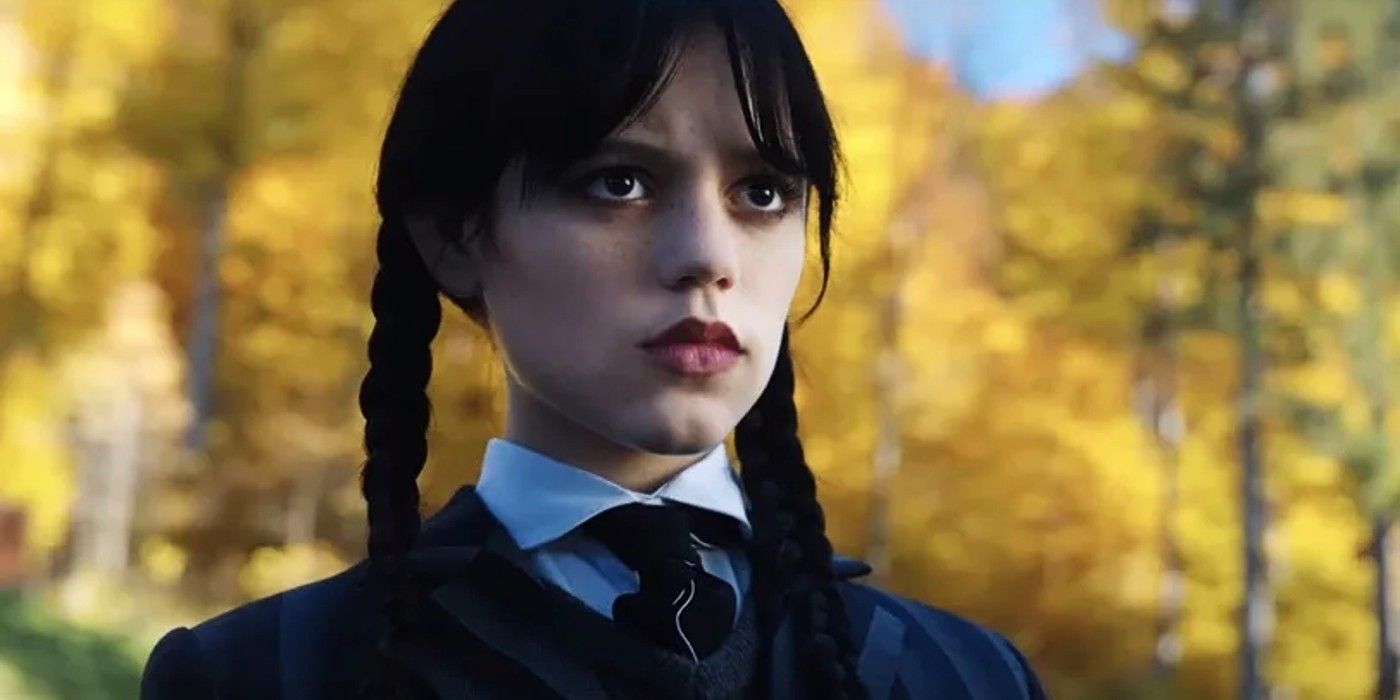 While there is no word yet on whether Netflix will renew Wednesday season 2, the success and open-ended nature of season 1 makes a continuation of the story into a full-fledged series seem highly likely. Beyond fan speculation, even the show's producers seem optimistic about its future. Co-showrunner Miles Millar has even gone so far as to tease some potential storylines of Wednesday season 2, while co-creator Alfred Gough has publicly expressed his confidence in the show's strength to remain consistent through multiple seasons. The already pervasive affection that fans feel towards Ortega's performance and the passion that the cast and crew have displayed regarding creating future seasons of Wednesday indicate that fans will not have to wait long to see more of their favorite unabashedly dismal hero.
Source: Teen Vogue
Next: The Only Time Wednesday Truly Smiles In The Show (& What It Means)