Pokimane has revealed one of her deepest-darkest secrets, and it looks like it has caused chaos among fans. 
In the last week of January, Pokimane was the talk of the town as she shared positive thoughts about marriage. Apparently, the streamer claimed to look forward to it and pushed out an indirect hint about dating someone. This caused chaos in the community as Poki had never revealed her status before. And now, with the teaser, it was clear that she might come bearing good news soon. 
Fast forward to the next week, the content creator did not push the topic much, pushing it to the 'trash' section. Instead, she got on with her life, hosting regular streams on Twitch and entertaining fans. However, Poki once again revealed one of her biggest secrets, talking about how she took care of Twitter trolls. 
ADVERTISEMENT
Article continues below this ad
Pokimane reveals secret way how she controls internet trolls 
On February 1, 2023, Twitch streamer Pokimane hosted her regular Valorant stream. But before getting into the game, she stressed a sensitive topic. Apparently, Poki was in a mood to address people sending out 'weird s*it,' and how she tackled it perfectly. Plus, she also broke the silence on how the haters end up getting blocked, and she is never the reason behind it. 
DIVE DEEPER: "…Out Of Nowhere And It Was Very Frightening" – Pokimane Recalls 'Strange' Date That Almost Made Her Walk Away
Here's what she said, "One of my biggest secrets that I'm going to reveal right now. Okay? I don't think I've revealed this before. So you say like, your mute list is expanding, and here's the thing. My block list expands, too. But here's the other thing. I'm not even the one blocking people. Like, if people say some weird s**t in my replies, on god, 90% of the time, I don't see it."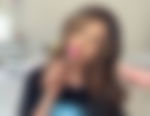 ADVERTISEMENT
Article continues below this ad
Post that, she also claimed that she had people set up blocking such haters and that one should introspect about what they had to say. After all, Poki felt that there was no point in saying, "Oh my god! Pokimane blocked me! Blah, blah, blah!' I'm like, 'It wasn't me! It was not even me! But I'm happy for you. If that made you feel better in your life.' Then to be honest, like, I caused you a source of joy, and that's kind of a good thing in itself."
Internet Trolling – A boon? 
Last but not the least, multiple content creators have fallen prey to Twitter trolls as people on the platform always find some or the other way to pull them down. For instance, MrBeast had to go through unnecessary trolling despite doing a good deed. So, what Poki's team/people do, is one of the best ways to keep them in line. 
ADVERTISEMENT
Article continues below this ad
WATCH THIS STORY: From Pokimane to Ninja: Top Streamers Who Appeared in Ryan Reynold's Free Guy