Spanish arm of the International Airlines Group, Iberia, has released its new onboard safety video. In conjunction with the Spanish Tourism Board Turespaña, the flag carrier worked with several local celebrities to promote Spain as a tourist destination while emphasizing several aspects of aircraft safety. Let's dive into Iberia's new video.
Unveiling Iberia's latest marketing campaign
The new onboard safety video was revealed at FITUR, one of the largest Spanish trade fairs held in Madrid this year. Iberia and Turespaña highlighted that the video was something both parties had been actively working on last year, with a common goal of promoting Spain among the nearly seven million passengers who fly with the flag carrier annually between the US and Europe.
One of the critical parts of this project is the new onboard safety video that will be shown on the 36 aircraft in Iberia's long-haul fleet, which operates routes across 26 destinations in 17 countries. These include the US, Argentina, Colombia, and Mexico, where Turespaña focuses on attracting high-income visitors to Spain.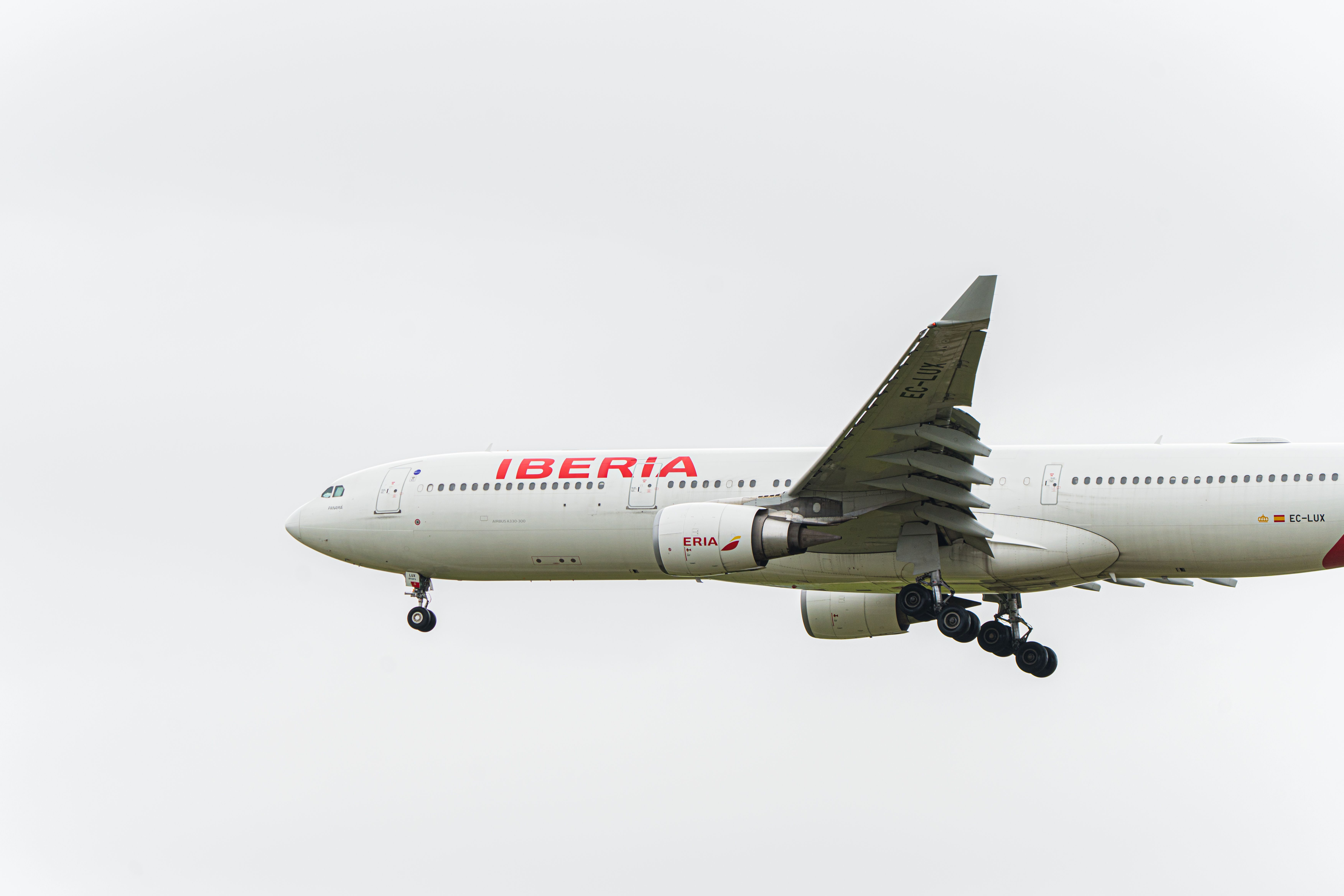 Photo: Lukas Souza | Simple Flying
Approximately 50% of Iberia's long-haul passengers connecting via Madrid come from the more than 50 destinations the airline offers, so the onboard safety video will maximize the impact on potential international visitors to Spain. Miguel Sanz, General Director at Turespaña, emphasizes:
"This collaboration with Iberia allows us to directly reach its millions of customers who arrive on its long-haul flights and show them that they can enjoy our beaches and good weather in Spain. They can also enjoy rich cultural and gastronomic experiences and exceptional leisure choices. The video reflects the diversity and richness of our nation, still undiscovered by many travelers."
Collaborating with local talent
While most airlines' onboard safety video primarily features the cabin crew and flight crew, Iberia took a unique turn to feature several Spanish celebrities in all disciplines. The video takes off with the actress Itziar Ituño walking through the streets of Madrid to arrive at the Teatro Real, where Iberia's cabin crew warmly welcomes her as they would with any passenger onboard a flight.
And while music and images show a panoramic view of Toledo, singer Rozalén receives instructions on the use of electronic devices onboard. She'll then proceed to keep her mobile phone in her backpack, which then transitions to become the hand luggage of the judoka Niko Shera, accompanied by Iberia's cabin crew, as he wanders through the Plaza del Obradoiro in Santiago de Compostela.
The video then moves to a cliff in Finisterre, where the judoka follows the instructions on stowing his hand luggage, leaving the plane's aisles and evacuation routes free. Further into the six-minute video, there's gymnast Ray Zapata in Lanzarote, who simulates the position of the backrest for take-off and landing, how to raise the window blind, and how to fold up the footrest and table.
As the safety video continues, more Spanish talent and Iberia's cabin crew reenact other movements onboard an aircraft in several popular hotspots in Spain, such as fastening the seat belt, learning to wear a life jacket, and using an oxygen mask in case of an emergency onboard. There are also stills in the video that reinforce the no-smoking policy and where the emergency exit doors are on an aircraft.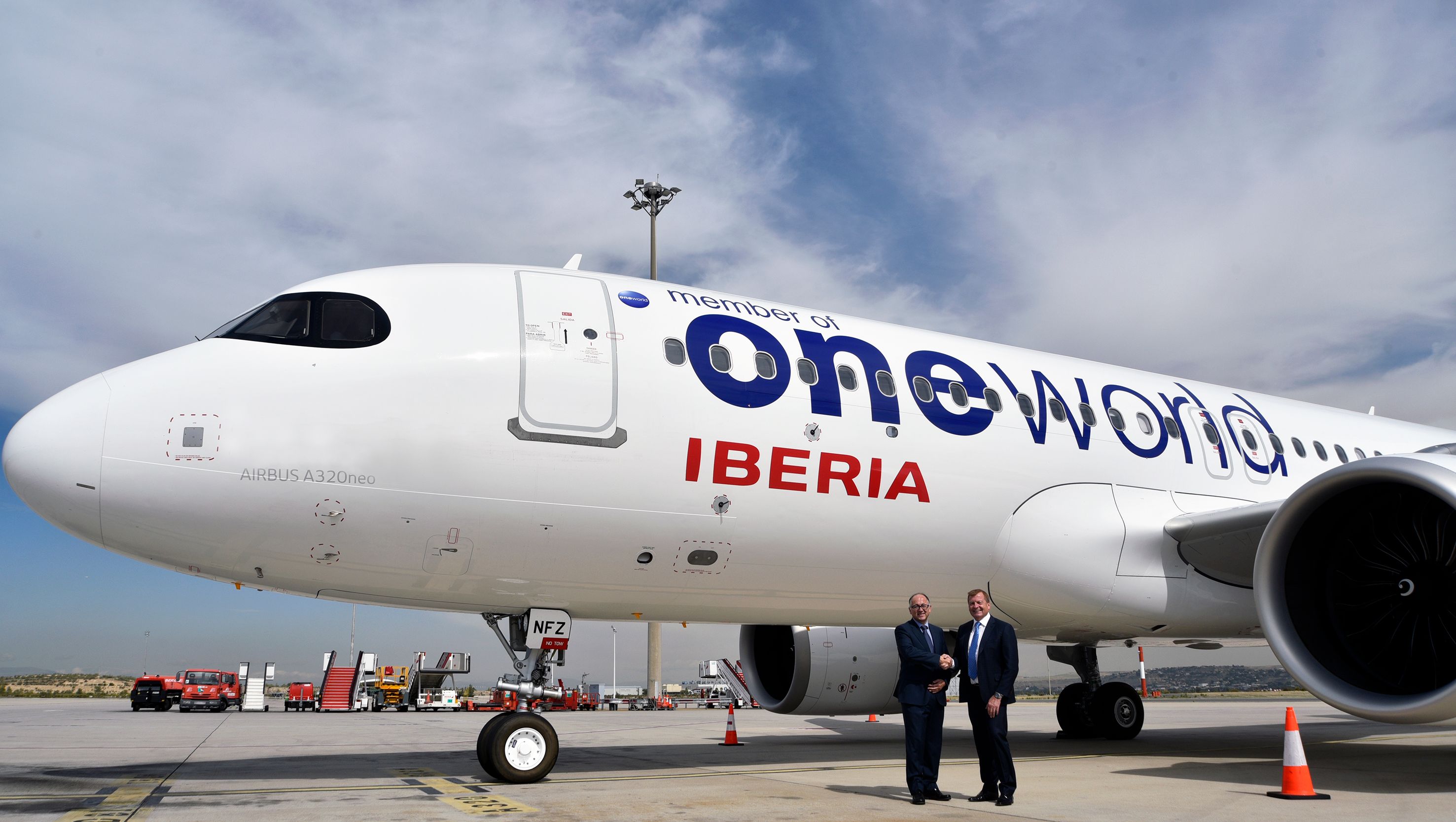 Photo: Iberia
Bottom line
With stunning visuals and well-paired music, Iberia's new onboard safety video certainly sets quite the standard. Although the primary aim of the video was to promote Spain, the vital safety elements were well presented, with the aid of both the airline's cabin crew and numerous local talents. If people weren't tempted to fly with Iberia or visit Spain before, they might change their minds now.
What did you think of Iberia's new safety video? Tell us in the comments below.
Iberia

IATA/ICAO Code:

IB/IBE

Airline Type:

Full Service Carrier

Hub(s):

Madrid Barajas Airport

Year Founded:

1927

Alliance:

oneworld

Airline Group:

IAG

CEO:

Javier Sánchez-Prieto

Country:

Spain