"Game of Thrones" leading lady Emilia Clarke revealed she is not keeping up with HBO's spinoff series "House of the Dragon."
Clarke's breakout role came from playing Daenerys Targaryen for eight seasons in the original fantasy series from 2011 until 2019. The 36-year-old actress told Variety at the Sundance Film Festival that she is not watching the prequel show because it's "too weird" for her. 
The "House of the Dragon" takes place over 200 years before the events of "Game of Thrones" and depicts the war between rival Targaryen family factions. The show is based on George R.R. Martin's "Fire & Blood" novel and stars Paddy Considine, Emma D'Arcy, Matt Smith, Tom Glynn-Carney, Milly Alcock and Emily Carey.
"It's too weird. I'm so happy it's happening. I'm over the moon about all the awards… I just can't do it. It's so weird. It's so strange," Clarke told Variety during the promotion of her new comedy film "The Pod Generation." 
ROSE LESLIE, KIT HARINGTON ARE EXPECTING THEIR FIRST CHILD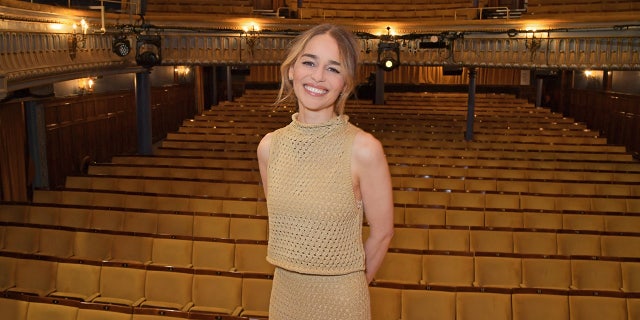 "I just can't do it," Clarke added. "It's so weird. It's so strange. It's kind of like someone saying, 'You want to go to this school reunion that's not your year? You want to go to that school reunion?' That's kind of how it feels. I'm avoiding it."
CLICK HERE TO SIGN UP FOR OUR ENTERTAINMENT NEWSLETTER
Clarke won four Emmy nominations for her portrayal of Daenerys alongside colleagues such as Kit Harrington, who played Jon Snow. In 2021, Harrington also noted that he was hesitant to tune into the new series because of his emotional connection to the original show. 
"There's emotion connected to that for me," he told The Associated Press in an interview. "I think to see people get into outfits and costumes that resemble what we wore for all those years, and it [has] the same music and style and tone, but not be in it is always going to feel – there's going to be a rawness there."
CLICK TO GET THE FOX NEWS APP