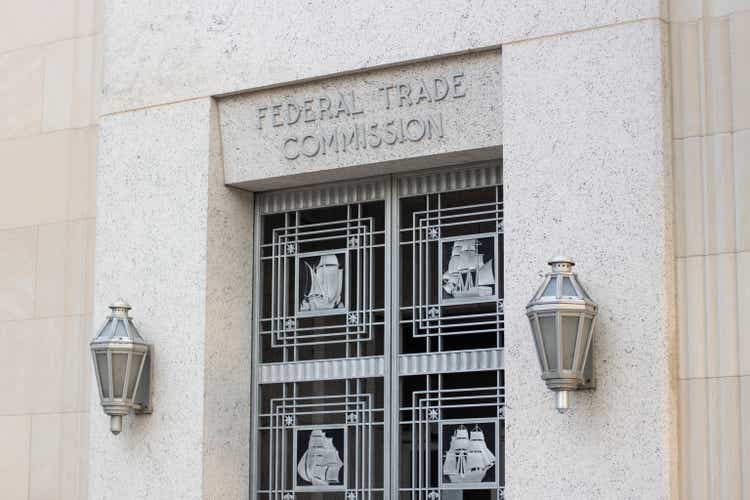 The Federal Trade Commission proposed a rule that will ban employers from imposing noncompete clauses on their workers, as the agency argues the tactics are used to to suppress wages and hamper innovation.
The regulator said the proposed rule could increase wages by nearly $300 billion a year and expand career opportunities for about 30 million Americans.
"The freedom to change jobs is core to economic liberty and to a competitive, thriving economy," FTC Chair Lina Khan said in a statement on Thursday. "Noncompetes block workers from freely switching jobs, depriving them of higher wages and better working conditions, and depriving businesses of a talent pool that they need to build and expand. By ending this practice, the FTC's proposed rule would promote greater dynamism, innovation, and healthy competition."
The FTC said employers from various industries and job levels, including hairstylists and warehouse workers to doctors and business executives, are currently using noncompete clauses.
The proposed rule would apply to independent contractors and anyone who works for an employer, whether paid or unpaid. It would also require employers to rescind existing noncompetes and actively inform workers that they are no longer in effect.
The U.S. Chamber of Commerce has come out against the FTC proposal, calling it "blatantly unlawful."
"Attempting to ban noncompete clauses in all employment circumstances overturns well-established state laws which have long governed their use and ignores the fact that, when appropriately used, noncompete agreements are an important tool in fostering innovation and preserving competition," the U.S. Chamber of Commerce said in a statement on Thursday.
The FTC is asking for public comment on the new rules and comments will be due 60 days after the agency publishes the proposed rule.
"When you look at state's like California, that for decades have rendered noncompetes non enforceable, I think you can see that there can be a huge boon to innovation and competition," Khan said in an interview on CNBC on Friday.
The FTC, under Khan's leadership, has been more aggressive on the antitrust and pro-competition front, including last month filing a lawsuit to block Microsoft's (MSFT) $69 billion planned takeover of game maker Activision (ATVI). The regulator last January also filled a suit to block Lockheed Martin's (LMT) acquisition of Aerojet Rocketdyne (AJRD).