DALLAS – Newly released audio is shedding light on the moments before and after two planes collided over a Dallas air show in November.
The FAA on Thursday released the recording of radio traffic between ground officials and pilots.
Six people died when the two historic planes collided. The results of an investigation into what went wrong aren't due out for months.
It gives some clues as to the conversations going on between pilots and organizers, but there are still many questions about how this happened.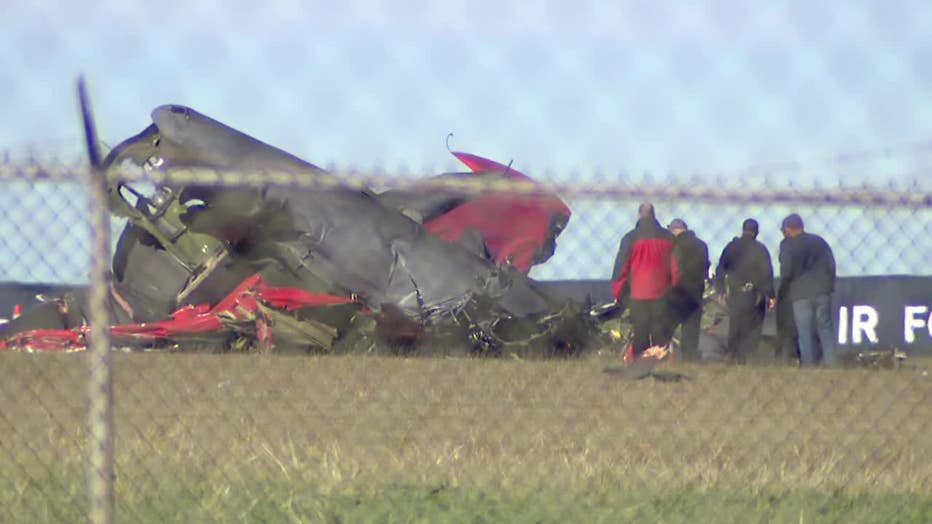 The FAA released 36 minutes of audio Thursday, offering a glimpse into what was going on in the moments surrounding a crash at the Wings Over Dallas Air Show in November.
Video shows the smaller P-63 Kingcobra with one pilot hit the Boeing B-17 Flying Fortress carrying five crew members. All six died. 
Dallas air show crash: No altitude deconflictions discussed before, during show, NTSB report shows
Richard Levy is a retired airline captain and aviation expert who has listened to the audio.
"We're going to learn from it," he said. "And we're going to get something good out of this. I know that."
In the moments leading up to the crash, he says you hear what's known as an AIRBOSS giving pilots commands. Then seconds before the collision, there was final instruction that said, "nice job, fighters. Come on through."
After a few seconds of silence, you hear the AIRBOSSS react to the crash and a marshal's response.
"That part is the mystery," Levy said. "The P-63 Fighter that ran into the B-17, the midair collision I say ran into him' who saw whom at what second?"
Chris Manno is a retired Air Force and American Airlines pilot who has closely followed the investigation. He also has questions about whether all of the three fighters were able to see the bombers.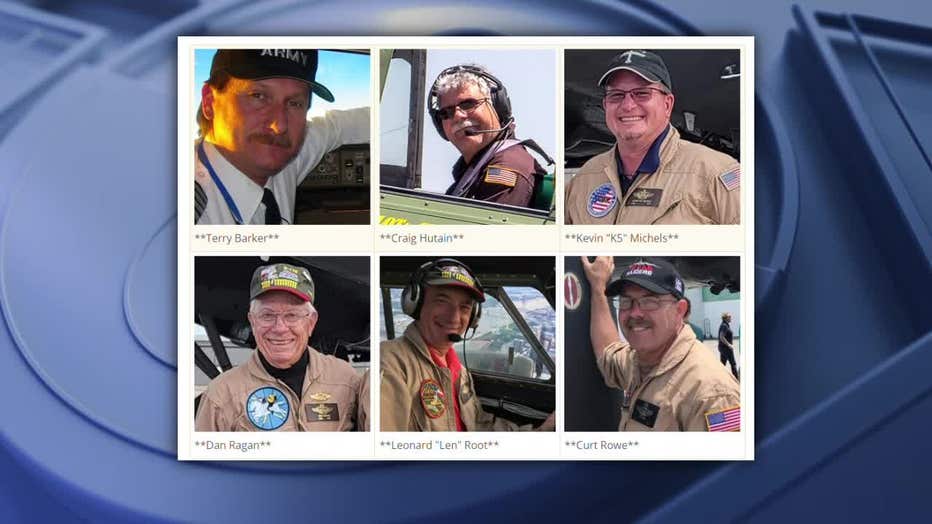 "The AIRBOSS questioned the lead and said, 'Do you have the B-17, the bombers in sight?' And lead said, 'Yes,' But that's only lead. There are three aircraft in that formation," he said.
Dallas air show crash victims: What we know
The audio does not clearly reveal what went wrong, and a preliminary report released last month did not draw conclusions.
But it's further evidence investigators will use along with videos and interviews to piece together that day.
"I see it as a certainty without knowing, I can't look at you now and say 100%, I'm saying 99.9%. And I'm so confident it will be 100%. They're going to figure this out," Levy said.
It could be more than a year before we get the final report from the FAA drawing conclusions as to what went wrong.