A Christian mother in the U.K. is having her case heard in London on Wednesday after she took legal action when her 4-year-old son was allegedly compelled to participate in his school's LGBT pride march against her will.
Izoduwa Montague made headlines in 2018 when she claimed the headteacher at Heavers Farm Primary School in Croydon, South London, aggressively informed her that her son was not allowed to opt out of the march despite her family's religious beliefs.
When she made an appointment to discuss the issue at the school, she said the deputy head, who was also the headteacher's daughter, showed up wearing a T-shirt emblazoned with the phrase: "Why be racist, sexist, homophobic, or transphobic when you could just be quiet?"
"It was shocking, to be honest," Montague told Fox News Digital.
UK SCHOOL CHAPLAIN SUES AFTER BEING FIRED, REPORTED AS TERRORIST FOR SERMON QUESTIONING LGBTQ ACTIVISTS
With the aid of the London-based Christian Legal Centre, Montague sued on the grounds of direct and indirect discrimination, victimization and breach of statutory duty under the Education Act 1996 and the Human Rights Act 1998. Her case is slated to be heard until Feb. 10.
Montague's case is potentially a landmark one that will be the first time a court in the U.K. will examine the legal basis of imposing LGBT ideology on primary schools, according to the Christian Legal Centre, which noted the issue has also led to tensions between schools and members of the Jewish and Muslim communities in the country.
"My child was forced to celebrate Pride, forced to partake in a Pride parade, and we thought that it was going to end there, which was sadly wrong," Montague said. "The school just went crazy. They were so angry that any parent was annoyed about this, they just decided that they were just going turn the whole school into a big LGBT-friendly school."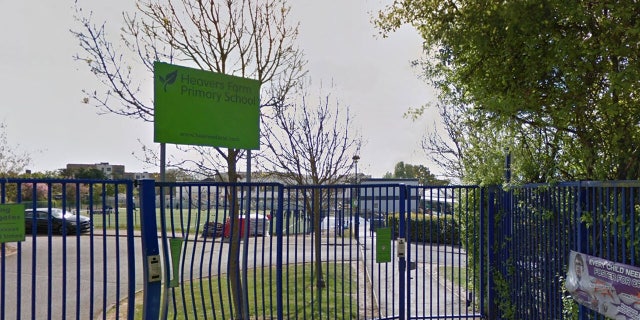 Montague said the school became replete with books, flags, posters and other materials promoting the LGBT lifestyle to its youngest pupils. A photo reportedly emerged on the school's website of a young student expressing hope that someday boys and girls could use the same restroom. She said after her meeting with school leadership, her son was placed in a three-hour detention and segregated from his peers.
"So after that, he had to be removed from the school," she said. "It was just horrific."
Montague ultimately placed her son in a Catholic primary school, but also decided to take legal action.
CASE TOSSED OUT AGAINST CHRISTIAN PREACHER ARRESTED FOR ALLEGED HOMOPHOBIA
"Even though I had already made up my mind that he was going to leave the school anyway, I definitely felt that that was just taking it to a whole new level, where you're pretending that you're promoting tolerance and peace, and then you end up bullying people for not sharing the same belief that you do on sexual lifestyles," she explained.
"Those who preach tolerance and diversity the loudest do not appear to be interested in practicing it."

— Christian Legal Centre executive director Andrea Williams
"I think that is ridiculous, and all parents should not be forced to take on a school's sexual beliefs or any social beliefs on the fear that you will get bullied and segregated," she said. "Children should be protected in school."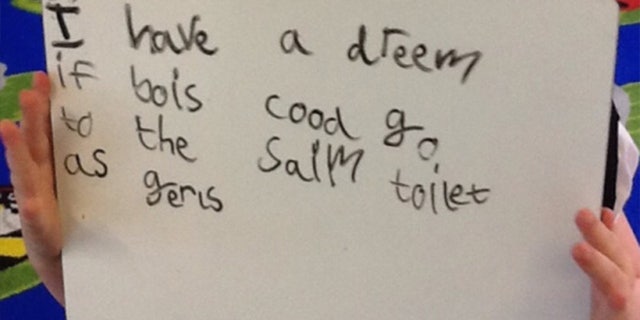 Montague said the state of free speech in her country is "really scary," and she speculated that she would have faced more pushback for her stance if she lived in a more liberal part of London. She noted that she and others in the U.K. have had the police called on them for expressing opinions that oppose LGBT ideology.
UK WOMAN ARRESTED FOR PRAYING NEAR ABORTION CENTER WARNS MORE ARRESTS MAY COME
Andrea Williams, executive director of the Christian Legal Centre, said in a statement provided to Fox News Digital that Montague's case "epitomizes the chaos we can expect to see in the coming years in our schools and is another example of the 'totalitolerance' that has become so prevalent in our society. Those who preach tolerance and diversity the loudest do not appear to be interested in practicing it."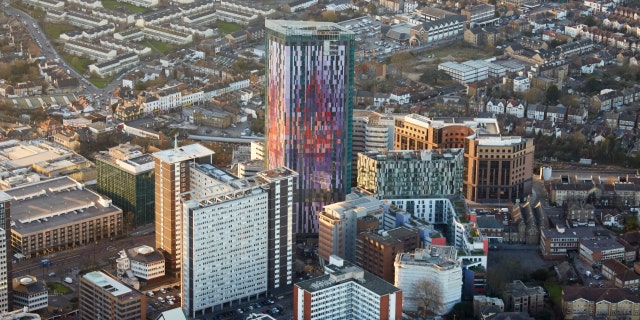 "The treatment of parents at Heavers Farm Primary School represents some of the most chilling breaches of parental rights I have ever seen in my many years of working on educational issues," Williams continued, adding that the school's actions "showed disrespect, dismissiveness and hostility" toward parents.
"A particular agenda is being forced onto children inside the school gates and parents are being given no means to ensure that their children are being taught in line with their religious and philosophical beliefs," she added.
CLICK TO GET THE FOX NEWS APP
"Following a series of matters taking place in 2018, we have engaged as required with the process of a civil claim and given the ongoing legal proceedings, it would not be appropriate for us to comment further at this stage," a spokesperson for Heavers Farm Primary School told Fox News Digital.