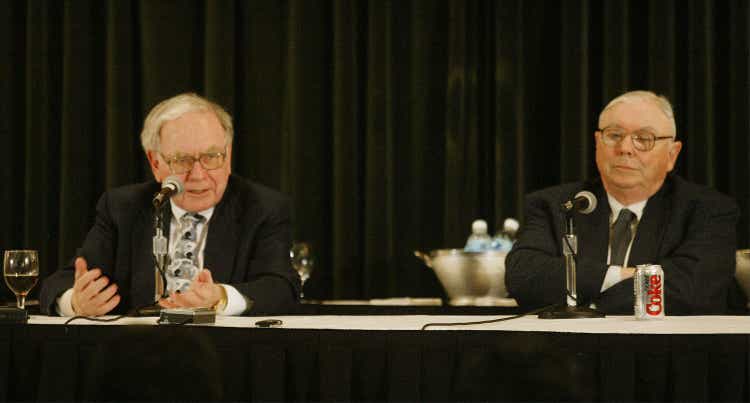 Charlie Munger, vice chairman of Berkshire Hathaway (NYSE:BRK.A) (NYSE:BRK.B) and devout cryptocurrency disbeliever, called for the U.S. government to ban cryptos like China did in 2021, citing "wretched excess" as a result of a regulation gap, he said in a recent op-ed published in The Wall Street Journal.
Cryptos such as bitcoin (BTC-USD) and ethereum (ETH-USD) are "gambling contract with a nearly 100% edge for the house, entered into in a country where gambling contracts are traditionally regulated only by states that compete in laxity," the 99-year-old billionaire investor explained. "Obviously the U.S. should now enact a new federal law that prevents this from happening."
This is far from the first time Munger, along with his business partner, Warren Buffett, have bashed cryptos. In mid-November 2022, in the midst of crypto exchange FTX's (FTT-USD) multibillion-dollar collapse, Munger called the digital tokens a combination of delusion and fraud.
And a number of weeks after major cryptos topped out at all-time highs in November 2021, the crypto skeptic went as far to say that he wished the tokens were never invented.
Take a look at the historical price action of bitcoin (BTC-USD) versus ether (ETH-USD) and the S&P 500 (SP500).