Forgive my cynical old self, but I read this piece in Politico, and in my mind's eye, I see pharmacies exploding and burning down.
"If Walgreens wants to learn anything from more than 50 years of our abortion activism, it's that we will not give up," said Kristi Hamrick, the vice president of policy for Students for Life of America. "They should be concerned about the kind of liability they will face."
The body count run up by Ms. Hamrick's movement is proof enough of all of that. I know it's impolite to mention how helpful vandalism and murder have been to advance the anti-choice movement, but a lot of places lost access to abortion services long before the Dobbs decision because no doctor wanted to move there and get shot to death. And now, that same movement is targeting pharmacies for legally dispensing legal drugs.
Anti-abortion advocates are organizing pickets outside CVS and Walgreens in early February in at least eight cities, including Washington, D.C., in response to the companies' plans to take advantage of the Food and Drug Administration's decision last week allowing retail pharmacies to stock and dispense abortion pills in states where they're legal. The demonstrations aim to bring the same chants, signs and tense confrontations to drug store parking lots that groups have long used to try to deter visits to abortion clinics. The protests will coincide with a call-in campaign and planned national boycott of the chains. "We want people to be uncomfortable going into a CVS that has a demonstration going on and to consider going to a different pharmacy," said Caroline Smith, a leader of the group Progressive Anti-Abortion Uprising. "We also want to put enough pressure on the companies to retract this decision and not get certified to sell abortion pills."
And of course the political arm of this movement has mobilized in the same direction.
As legislatures reconvene this month — many for the first time since Roe v. Wade was overturned — Missouri and Kansas are among several states weighing bans on mail delivery and pharmacy dispensing of mifepristone, the first of two pills used to terminate a pregnancy. Members of the new House Republican majority will also put forward a bill on Wednesday, first shared with POLITICO, that would expand the rights of pharmacists to refuse to fill prescriptions for the drugs. And conservative advocates are threatening legal action against pharmacies that opt to dispense the pill as other pending lawsuits seek to ban their use nationwide.

Pharmacies in 18 states are barred from dispensing the drugs either because abortion is illegal in most circumstances or because patients can only get the pills directly from a physician. More GOP-controlled states are expected to enact pill-specific restrictions this year — including states where abortion is already banned. "They're trying to deter people from going online and getting pills and, in their minds, close gaps in their current law," explained Elizabeth Nash, who tracks state policy for the pro-abortion rights think tank Guttmacher Institute. The new FDA policy around pharmacy dispensing of the pills, she added, "put a spotlight on medication abortion right as these state legislatures were coming back into session."
You don't have to be clairvoyant to see what's going to come from these laws and regulations: raids on private homes, internet stings—all the worst parts of the drug war, but this time blessed by politicized religion. I can't think of a more toxic mix of bad politics and bad policy than that. As the woman said, it's that they don't give up.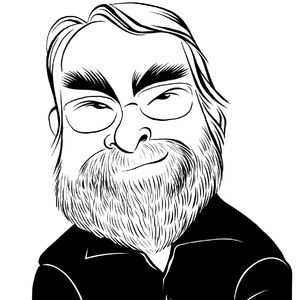 Charles P Pierce is the author of four books, most recently Idiot America, and has been a working journalist since 1976. He lives near Boston and has three children. 
This content is imported from OpenWeb. You may be able to find the same content in another format, or you may be able to find more information, at their web site.