The RRP of these TVs ($4079 for the 55-inch model and $5249 for the 65-inch) makes them a fairly extravagant Christmas gift, to be sure, but we've seen them selling at 33 per cent off, or even cheaper, which gives rise to this cunning plan: buy one of these for your loved ones, and with the money you save, get yourself something nice.
Like, $1000 worth of nice.
Around $3000 for the 55-inch model, and around $4000 for the 65-inch model.
Apple Watch Ultra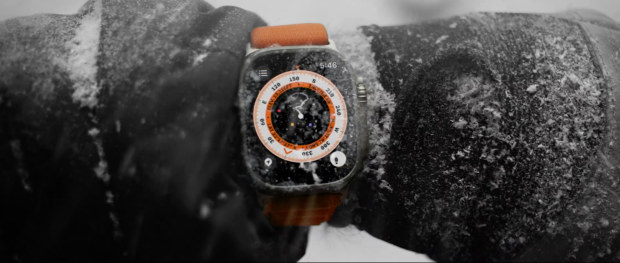 You don't need to be a rock climber or a polar explorer to appreciate what Apple's latest smartwatch, the Watch Ultra, has to offer. You just need to be someone who, like us, thinks that having to charge your watch every single day is utter nonsense.
The Ultra is Apple's first watch with a half-decent battery life. And we mean that literally. It can last three days without a recharge, which is still only half of what one might hope for, but nevertheless a big improvement on what Apple has been dishing up.
It's also ruggedised, ruggedly handsome, and has a handy, second button that's missing on other Apple Watches. But, really, the improved battery life is the main thing.
Oh, and whoever you give it to will also need to be an iPhone user. Sadly, Apple doesn't let Android users anywhere near its toys. $1299
Sennheiser Momentum 4 headphones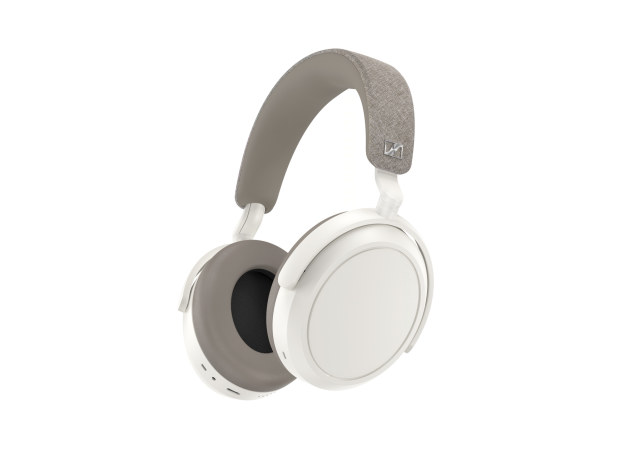 In an era when there's a plethora of wonderful Bluetooth headphones to be had, Sennheiser has pulled off something of a Christmas miracle by coming out with a pair that's head and shoulders above its similarly priced rivals.
Not only do the Sennheiser Momentum 4 Wireless headphones have double the battery life of many of their competitors (60 hours with noise-cancelling turned on!), they're sublimely comfortable, reasonably easy to control, sound great and support desirable Bluetooth standards like aptX Adaptive and multipoint, which lets you connect them to two devices at the same time.
The earphones are a little bland to look at, but that's nothing that can't be fixed by the judicious application of stickers.
What's more, the headphones come with a good old-fashioned headphone jack, which itself is a minor miracle these days.
Yes, they're a little bland to look at, but like most things in life, that's nothing that can't be fixed by the judicious application of stickers, giving rise to this cunning plan: get the Sennheiser pair for someone you love, a sticker maker for yourself, and include a personalised sticker in the box.
$550, plus $600 or so for a Cricut Maker 3 for yourself.
Satechi USB-C 4-Port GaN Charger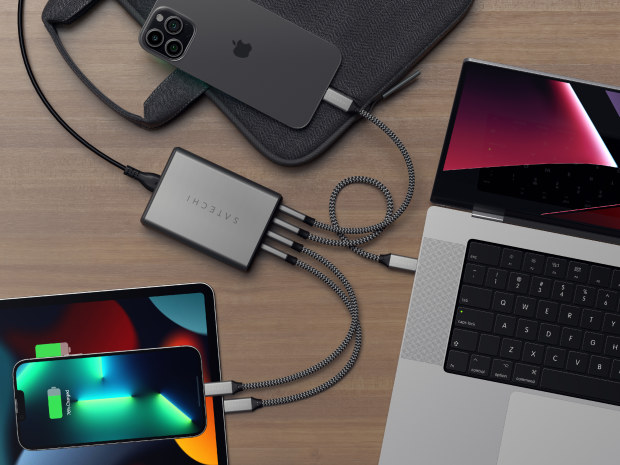 You may not be thanked immediately for giving someone a Gallium Nitride (GaN) charger for Christmas. Indeed, you may never be thanked at all. But mark my word, whoever you give it to will come to appreciate the gift (and, by proxy, the giver), especially if they travel or have multiple devices that need charging at once.
GaN chargers, which pack a tonne of wattage into a very compact and energy-efficient power brick, are the bomb.
Satechi's four-port USB-C GaN charger can deliver up to 165 watts of power to a laptop, a tablet, a phone, a pair of headphones – anything that takes USB power. Depending on how much power the laptop drains, the Satechi may even let you power all those things at the same time, without overheating and/or exploding. (When I said "the bomb" earlier, I meant that figuratively. GaN chargers don't overheat as easily as older tech.)
It's worth noting, though, that any one port on the Satechi is limited to 100 watts of output (165 watts is the total output across all four USB ports), and while that's oodles of power for almost every USB-powered notebook on the market, there are some notebooks like the 16-inch MacBook Pro that want, say, 140 watts.
The Satechi will still probably work, but it may recharge such notebooks a little slower. $199
STM Goods AirStrip and StickAir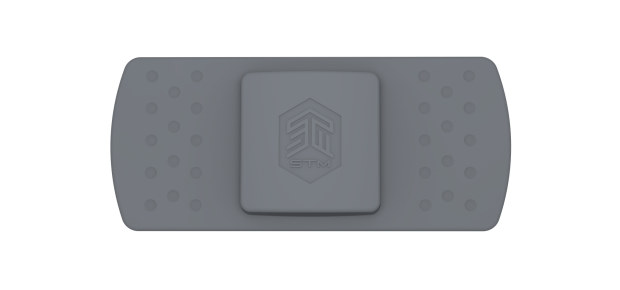 Last Christmas we recommended Apple's game-changing tracker device, the AirTag, which uses the vast network of iPhones and iPads to help you keep track of anything ranging from keys, to pets.
We trust you took our advice, and haven't lost a single item since.
But if the AirTags have a weakness other than the privacy concern that they can be used to stalk people, it's that they can be difficult to affix to certain items, such as skateboards and bicycles. (We had to use a 3D printer to create an AirTag mount for our e-bike, for instance.)
Enter the Australian accessory maker STM Goods, which has made stickers (the StickAir) and wrap-around bands (the AirStrip) that have a slot for an AirTag, helping you attach them to a wider variety of items.
We particularly like the StickAir, which looks like an enormous bandaid, and which may help you hide your AirTag in plain sight. If AirTags have a weakness other than the two I've already mentioned, it's that they are useless against thievery if the first thing the thief does is remove them.
The slot can also fit other brands of Bluetooth tracker tags, but given the high level of iPhone ownership in Australia, and given the way iPhones are set to report the location of AirTags by default, they are by far the most effective, giving rise to this cunning plan: get some AirTags and some AirStrips for an Android owner you love, and a new iPhone for yourself, just to help them find stuff when it goes missing.
A two-pack of StickAir is $24.95, as is a two-pack of AirStrip.
Therabody SmartGoggles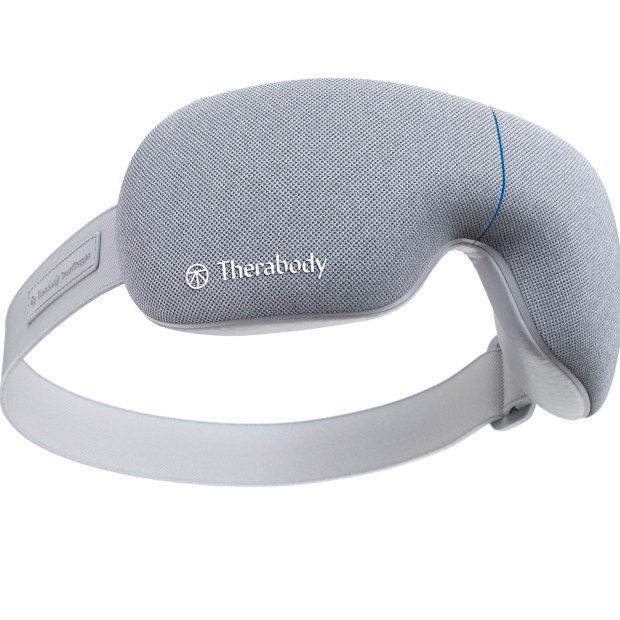 Therabody's products tend not to be everybody's cup of tea. People either love the Theragun percussive massager we included in last year's Christmas gift guide, for instance, or they hate it.
We've got a feeling that rule is going to hold true for Therabody's SmartGoggles, a battery-powered eye mask that heats up, vibrates and performs a sort of acupressure massage, all on and around one of the most sensitive parts of your body.
The SmartGoggles, which you control with your phone, can be set for five- to 30-minute programs designed either for relaxation, concentration or sleep. With these programs, the sound of the vibration and the massage machine can get a little overwhelming, and you can go from wondering whether you're in a huge machine to wondering whether you are a huge machine. It can be weird.
But put on a pair of headphones or earbuds, and there's another way to use the SmartGoggles: as part of a guided meditation, that takes you out of the machine, and into a dreamy state.
Like I said, these won't be for everyone, giving rise to this cunning plan: find a way to test them yourself and, if you like them, buy them as a gift for someone. There's a 50:50 chance they'll hand them back to you a day or a week later. $299
Life & Leisure's bumper Christmas gift guide edition is out on Friday, December 2 and Saturday, December 3 inside The Australian Financial Review.