You can replicate a variety of celebrity makeup looks, from dramatic and brilliant to subtle and elegant. So, whether you're getting married soon or just someone searching for inspiration, we've got you covered.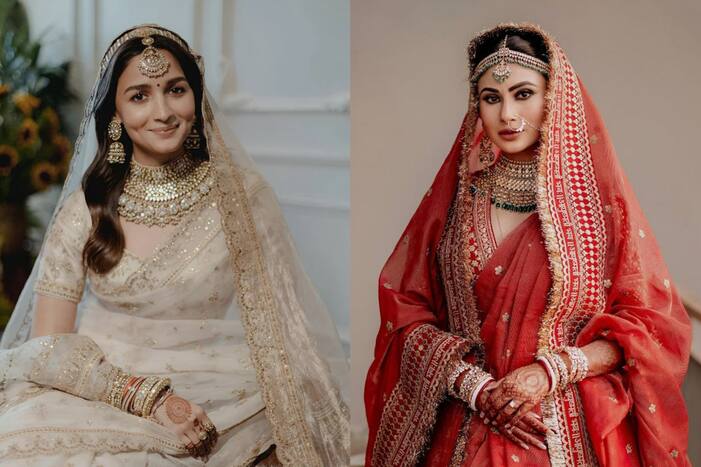 Makeup Inspiration From Bollywood Brides: You can pick from some of the amazing styles that Bollywood divas have worn because celebrity-inspired makeup is popular right now. Whether it's a regal look inspired by Alia Bhatt's wedding or Richa Chadha's luscious make-up look, these stunning B-town brides have set a precedent for other soon-to-be brides with their exquisite hairstyles, statement jewellery, traditional bridal sarees, and minimal yet effective make-up looks. Anchal Malhotra Chadha, Beauty Expert and Director of Milap Cosmetics reveals how you can replicate these Bollywood brides' looks for your special day.
CHECK OUT THESE STUNNING MAKEUP LOOKS INSPIRED BY BOLLYWOOD BRIDES
1. Mouni Roy's Kohl Make-up For Eyes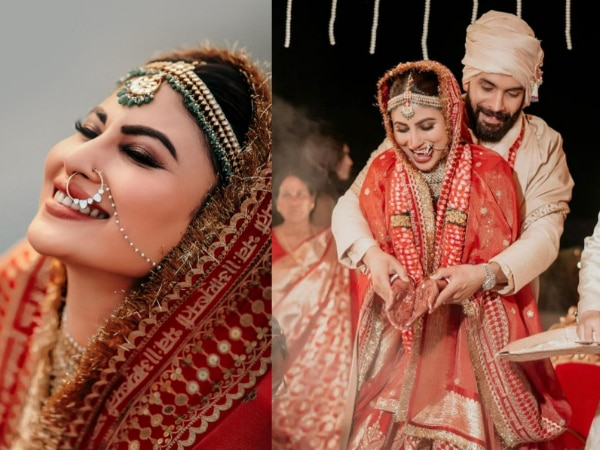 Mouni Roy's made a statement on her special day with Kohl's eyes and commanded the entire room with her presence. One can create the perfect kohl look for any occasion by combining eyeliners, eyeshadows, and highlighters. Simply apply a black liquid eyeliner along your upper and lower lash lines to define your eyes, then add eyeshadow to the crease of your lids and a subtle highlighter to refine those beautiful kohl-y eyes.
2. Alia Bhatt's Minimal Make-up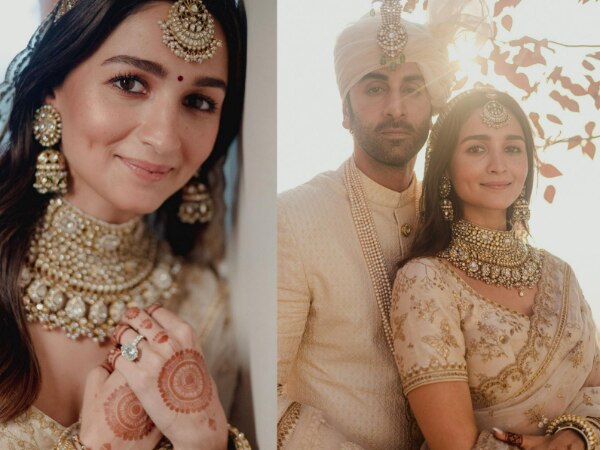 On her special day, Alia Bhatt adopted the keep-it-simple approach and went all minimal. Her elegant make-up was composed of a smooth and evenly spread foundation, just enough concealer for a flawless finish, and a neutral lip colour. To achieve this look, apply a light matte foundation to the targeted areas, such as the eyes or blemishes, for coverage. Then, use a light-coverage cream blush to add subtle colour and brightness to your cheeks. Finish the look with a setting powder and use a concealer for extra coverage, if needed. Lastly, apply a subtle eyeshadow, one or two shades darker than your natural skin tone.
3. Richa Chadha's Glossy Make-up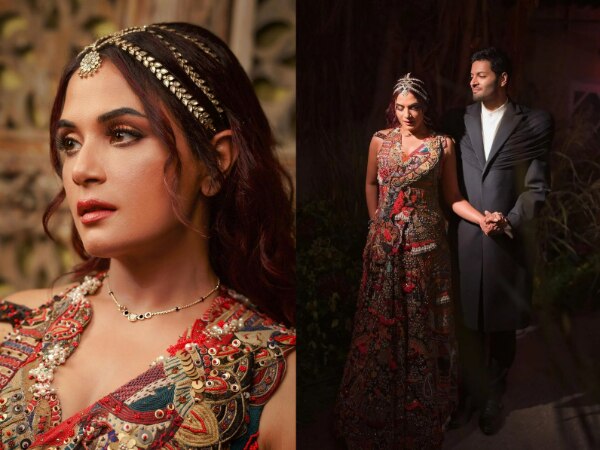 Richa Chadha's gloss-glam look at her wedding reception made heads turn. The sparkly lips are the focal point of the ensemble, and you can choose to wear subtle eyes with dramatic mascara. Simply choose a shiny colour or even top your vibrant lipstick with a transparent gloss to achieve that look. Whether you're the bride-to-be or a guest, this will give you all the assistance you need to ensure that your make-up is flawless and appropriate for the occasion.