Moxy Hotels has expanded its New York footprint with the launch of the Moxy Lower East Side. The 303-room urban retreat is the fifth outpost in Manhattan. Anthem Productions was the integrator for the venues where they installed 1 SOUND loudspeakers. Each venue is a different application from the hotel lobby's café, to the piano lounge, 1 SOUND's loudspeakers (opens in new tab) were the right fit for each.
"By providing a stunning variety of venues and concepts under a single roof, the hotel really embodies the diversity of the Lower East Side," said Lightstone president Mitchell Hochberg. "People come to the neighborhood to indulge their thirst for discovery, and they'll get that at the Moxy, too—and we've made it accessible rather than exclusive." 
[Pro AV 2023: Trends to Watch] (opens in new tab)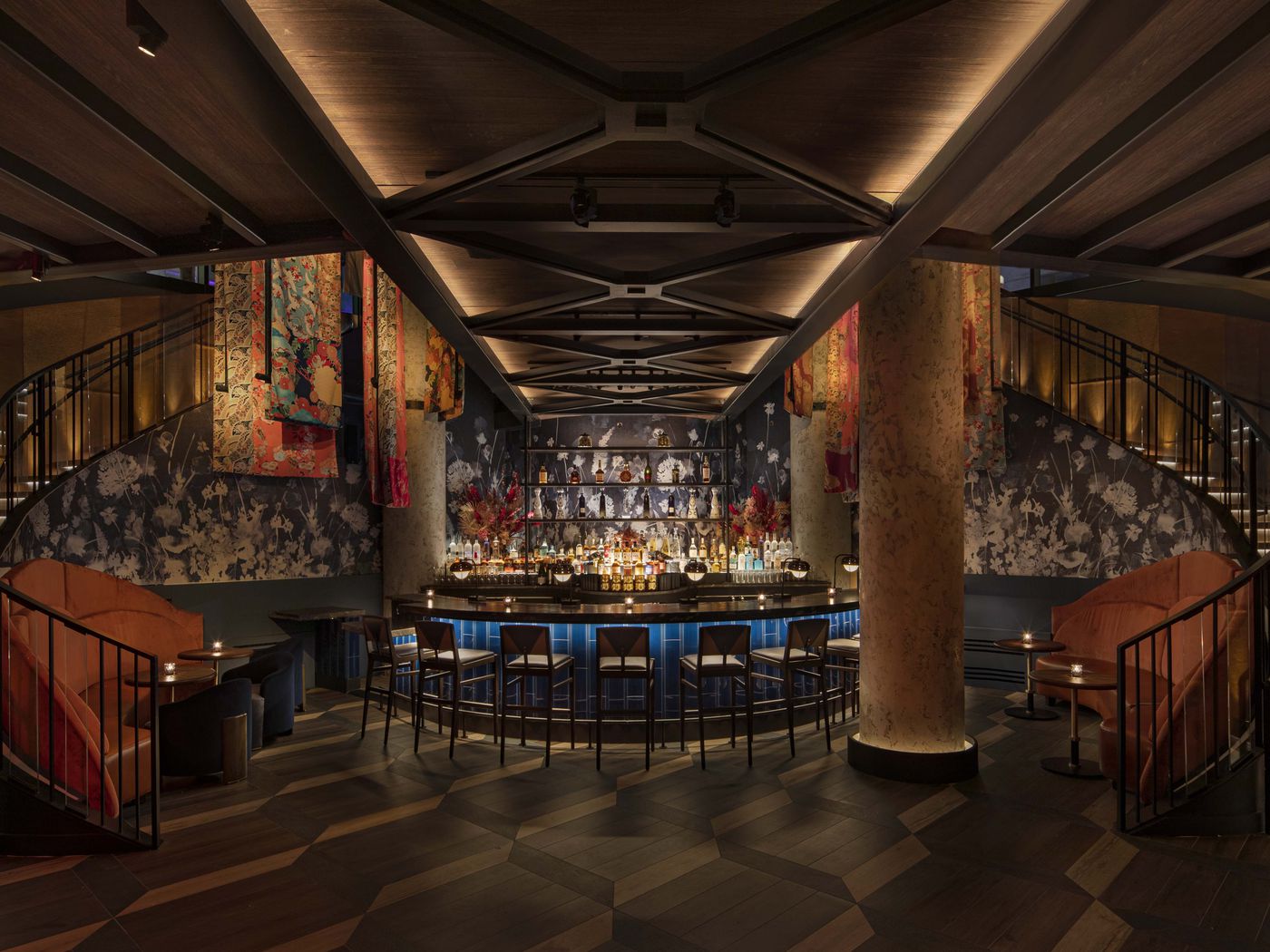 Located in the lobby is an all-day bar and café called The Fix. Here there are distributed Cannon C6s (opens in new tab) and installed FSUB45 and SUB310s that are hidden under banquettes and throughout the space. Tao Group's restaurant, Sake No Hana, is a 4,227 square-foot space that seats 165. Anthem installed Cannon C4is and C6s along with Tower LCC44s, satisfying the needed SPL and clarity for this restaurant. 1 SOUND Wall Subwoofers and Floor Subwoofer were distributed as well as SUB310's, which are comparable to the SPL output of a double 18-inch subwoofer with a slimmer form factor. Then there is the piano lounge, Silver Lining, that pays tribute to the entertainment-filled neighborhood of the hotel. At this venue, there can be several different performance groups in a night. Cannon C6s and SUB310s are deployed for this space. 
At the 16th floor of the hotel is where the glamorous rooftop bar is located, the Highlight Room, another venue done by Tao Group. DJ's perform and a dancefloor appears on a popular weekend night. The system here is made up of cardioid Tower LCC44s, which help reduce reflections in the space that consists of floor to ceiling glass windows. WSUB45s and SUB310s are deployed for low frequency. Cannon C6s are used on the DJ booth as monitors as well as outside on the balcony with C-Clamps and L-Brackets that offer easy aiming.
[AV Network's top stories, product news, and expert insights] (opens in new tab)