Back in the 2000s and 2010s, Alex Rodriguez meant entertainment in the game of baseball. A serial hitter from the plate, the former Yankees slugger could win games single-handedly. Even during the last years of his professional career, A-Rod was a for the opponent pitchers.
Had he not been involved with the PEDs(performance-enhancing drugs) that got him suspended for an entire MLB season, A-Rod would have shattered more records from the plate. Such a box office player he was.
ADVERTISEMENT
Article continues below this ad
Dating back to the 2007 MLB season, when Rodriguez signed a 10-year, $275 million contract with the Yankees; it was almost certain that the then-Yankees slugger would surpass the 700-home run mark and share a legendary company of Babe Ruth, Hank Aaron, and Barry Bonds. But his involvement with PEDs robbed A-Rod's chance of becoming an all-time great.
Alex Rodriguez missed on minting $30 million more from his contract with the Yankees
Not many people know this, but when Alex Rodriguez signed his 10-year extension with the New York Yankees for a whopping $275 million; the two parties also agreed upon a home-run clause. Per Forbes, the $400 million worth star, had a marketing home run clause in his contract worth $30 million.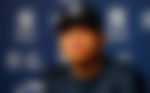 Apart from $275 million, the contract said if A-Rod breaks the top-5 home run record, he would get $6 million for surpassing each record.
"Rodriguez has a $30 million home run marketing clause in his contract that sees $6 million each for reaching 660, 714, 755, tying the 762 mark and breaking the major league home run record of 763," said a Forbes report in 2015.
DIVE DEEPER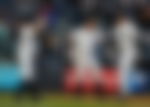 But little did A-Rod and the Yankees know MLB will impose a 162-game ban on the legendary hitter. Notably, MLB suspended the Yankees legend for an entire season after founding him guilty of using PEDs.
ADVERTISEMENT
Article continues below this ad
A-Rod and the Yankees settled on a $3.5 million charity
Still, when A-Rod made his comeback in the next year, he surpassed the 660 home run mark of MLB legend Willie Mays. And as per the contract, the Yankees had to pay him $6 million.
WATCH THIS STORY: From Alex Rodriguez To Derek Jeter: Here Are The Top-5 Richest MLB Players Of All Time
ADVERTISEMENT
Article continues below this ad
However, the Yankees were not willing to pay him the $6 million bonus. Since the PEDs scandal ruined A-Rod's image, the Yankees saw his marketability got diminished. Still, the Yankees and Alex Rodriguez agreed upon a $3.5 million settlement that went to charity, not in A-Rod's hand.
Do you think A-Rod could have broken Babe Ruth's home run record had he played for one more season?