Makeup is the gift that gives — in the form of color and radiance that you may not otherwise feel yourself exhibiting at six in the morning. But sometimes makeup, and particularly face makeup, is also the gift that takes. When you wake up with three new zits on your cheek or forehead that weren't there before you applied your primer, foundation, powder, and concealer yesterday, it's time to investigate their root cause. Depending on the ingredients they contain, some makeup products are simply more prone to clogging your pores and causing zits, whiteheads, and blackheads. Knowing ways to prevent this from happening can help you continue to wear these products if you choose, while avoiding the negative effects they can have on your skin. These are the two makeup products that are most likely to make you break out.
Foundation
It's not much of a shock that the makeup product that you literally spread over your skin might make you break out if you aren't careful. Because of the oil found in most long-wear and full-coverage foundations, foundation tends to settle into pores with dirt and sweat, which causes a buildup, which results in breakouts, says Amoy Gizelle, A makeup artist and beauty expert of over ten years and founder of AmoyGizelle.com.
"I recommend using a lightweight, oil-free or non-comedogenic foundation and applying moderately, adding layers only if necessary," Gizelle said. "Also, properly cleansing and prepping the skin before makeup will help to lower your chances of getting pimples."
Avoid applying foundation over skin in the morning before properly cleansing, toning, and moisturizing your face. And choose oil-free formulas like Maybelline Fit Me Matte + Poreless Liquid Foundation Makeup.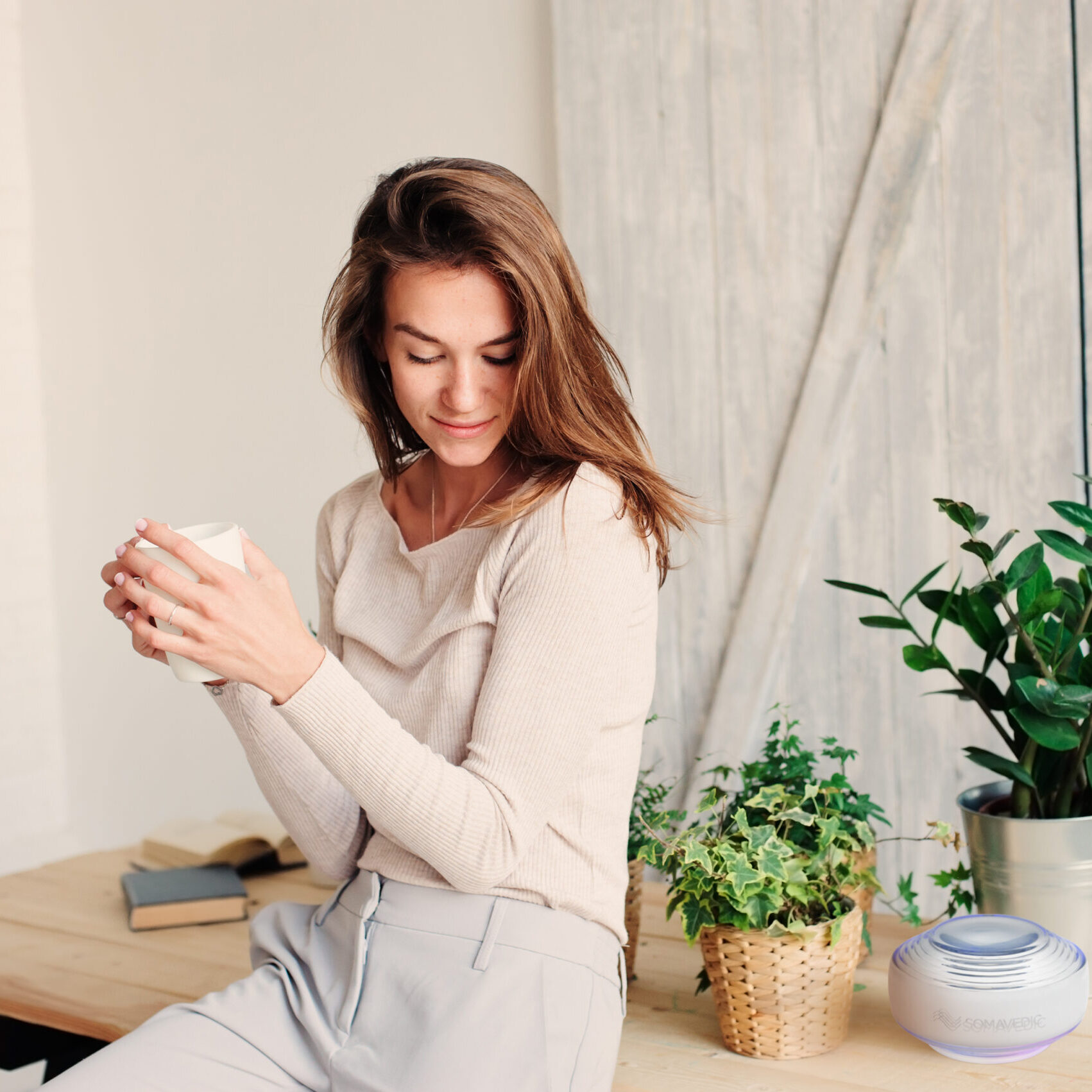 Use Biohacking To Combat Aging With Somavedic's Scientifically Proven Products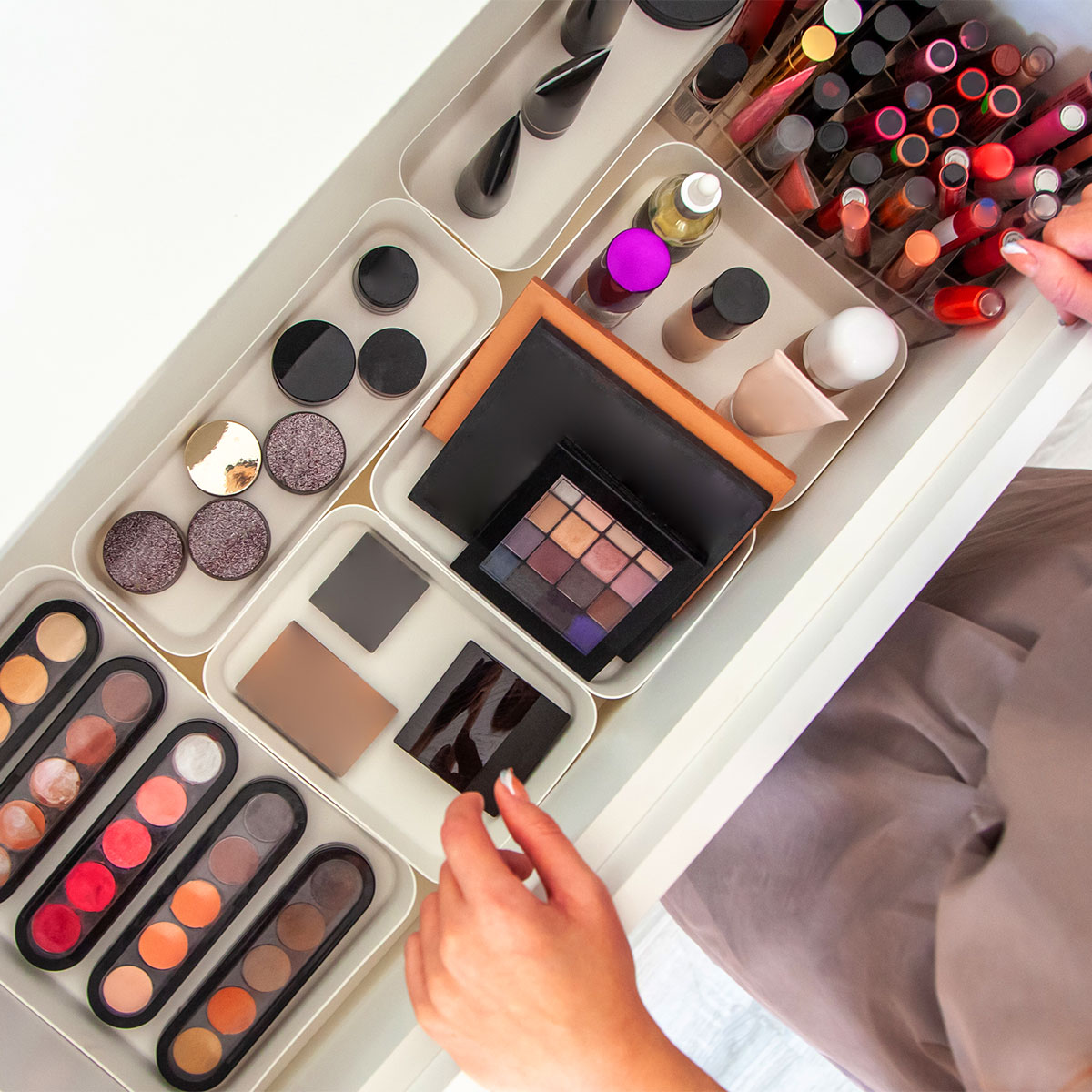 Shutterstock
Powder
Foundation and powder go hand in hand — one provides coverage while the other sets your makeup. But breakouts and acne occur when we overcompensate with powders to prevent looking greasy, often having the opposite effect on the skin, Gizelle warns. 
"[Powder] can trap dirt particles and clog pores, causing the oil glands to overproduce because the skin is too dry," Gizelle said. "To prevent clogged pores I suggest reducing the amount of powder used in your makeup routine and concentrating on your T-zone instead of powdering your entire face."
Shutterstock
Specific Ingredients To Avoid 
Want to be on top of all of your makeup products — from primer to highlighter — so that you can take a quick glance at the ingredients list and rule out anything that can clog your pores? These are the two specific ingredients that Hannah Sanderson, CEO and Founder of Clever Canadian, says can cause break outs. 
Fragrances and dyes
"Artificial colors and perfumes undoubtedly contribute to a product's appealing appearance and scent, but our experts concur that they can also be very irritating, causing skin sensitivity and pore clogging," Sanderson said. 
Silicone
"Our estheticians agree that silicones contribute to the velvety smooth texture of primers and foundations, and they can have the same effect on the skin," Sanderson said. "Choose a silicone-free foundation and makeup alternatively, as silicones can dry and clog pores on some skin types."
Look for the word "non-comedogenic" while selecting makeup so that it won't clog your pores and don't sleep on washing your face twice a day — and removing all of your makeup at the end of the day to prevent it from settling in pores and causing pimple. 
SheFinds receives commissions for purchases made through the links in this post.